We are delighted to share big news out of Jerusalem as former Assistant to the President of the United States, and Special Representative for International Negotiations Jason Greenblatt joins OurCrowd as a partner, to build business ties across the Middle East. We are looking forward to more innovation and investment within Israel and beyond. Watch this video for Jason's thoughts on how business collaboration between Israel and the region can help pave the way to peace.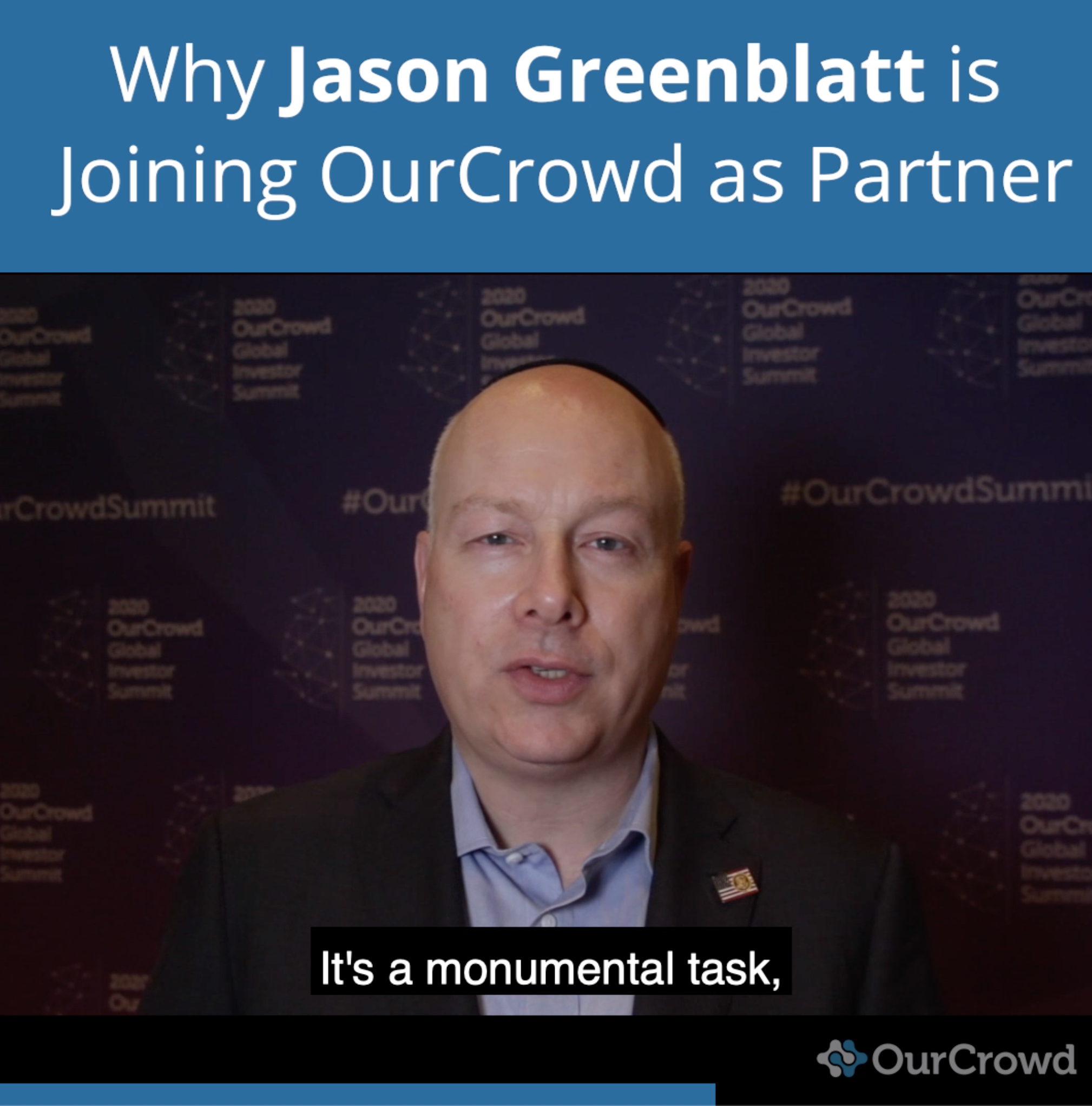 Spend a few minutes seeing Startup Nation through a new lens in this Forbes piece on Israel's tech, written following the 2020 OurCrowd Global Investor Summit: How Israel Became A Technology Startup Nation. 
As 2020 dawns, our job is to forecast the trends of the next decade…Check out my thoughts in "Looking Beyond: Venture Capital Deploys for the Next Decade", featured in IVC's Annual Israeli Tech Review.