Top investment opportunities
Startup of the Week: Lano, run payroll anywhere
Freightos shares start trading on NASDAQ
OurCrowd Summit: SpaceIL, Mobileye, Fauda and more
Pigmentum raises $6M for milk proteins from lettuce
NTT picks C2A Security for first Auto Security Center project
AWS: CropX platform helps reduce climate impact
DailyPay secures $260M in funding
BetterSeeds edits protein-rich cowpea gene
Sanofi extends drug discovery deal with CytoReason
More than 3,900 high-tech jobs

Startup of the Week
Lano: Run payroll anywhere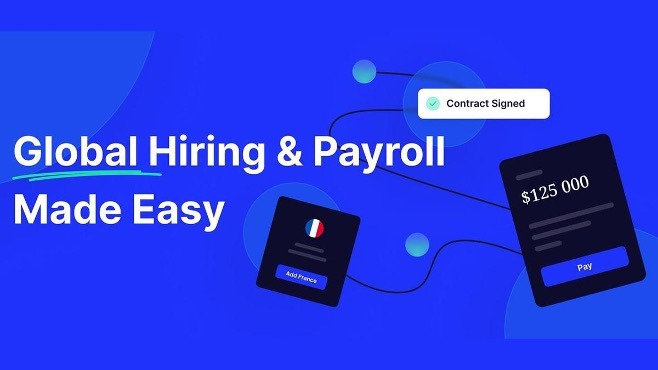 As businesses become more global, they encounter the challenges of compliance and payments when scaling internationally. Berlin-based Lano enables over 2,000 companies like these to effortlessly manage their hiring, payroll and payments operations — with a product-first approach. The company has created a consolidated payroll platform that combines compliance, data standardization, payroll automation and payments for 170+ countries into a single dashboard. Lano uses a pre-vetted network of expert in-country partners to grant them access to all compliance and payroll operations they need from day one. Projecting 300% ARR growth in 2023, the company is working on expanding its capabilities by providing further possibilities through embedded FinTech. OurCrowd is co-leading Lano's Series A round with participation from existing investors Atlantic Lab and Spark Capital.
Freightos shares start trading on NASDAQ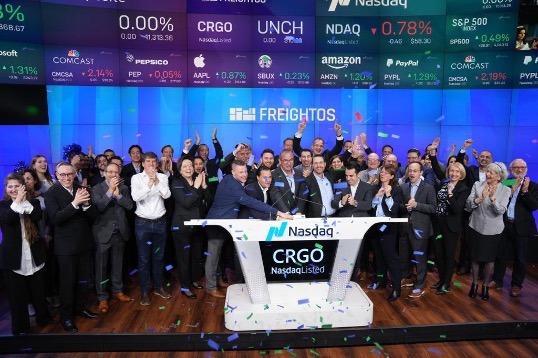 Congratulations to our portfolio company Freightos (NASDAQ: CRGO), which began trading on the Nasdaq on Thursday. CEO Zvi Schreiber and his team were in New York to ring the opening bell. They were joined by OurCrowd's own Ilana Odess, Partner and Managing Director, IR. Trading of the company's shares and warrants began after the closing of its business combination with Gesher I Acquisition Corp., a special purpose acquisition company, as reported in Bloomberg, Forbes, the Wall Street Journal and other global media. Freightos' digital platform connects hundreds of airlines, ocean liners, and trucking companies, thousands of freight forwarders and over 10K importers/exporters, allowing for real-time global freight rate comparison, booking, payment, and shipment management. OurCrowd was one of the founding investors in Freightos and we have supported the company closely ever since.
OurCrowd Summit Feb 15: SpaceIL, Mobileye, Fauda and more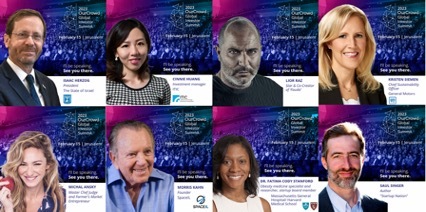 The OurCrowd Global Investor Summit is less than three weeks away on Feb. 15 and is shaping up into the premier business event on Israel's calendar, with more than 100 speakers, over 100 startups and thousands of investors. Among the speakers announced so far:
Isaac Herzog, President of the State of Israel
Amnon Shashua, founder of Mobileye and One Zero Bank
Thomas R. Nides, US Ambassador to Israel
Morris Kahn, Co-founder of Amdocs and Chairman of SpaceIL
Anil Soni, CEO, WHO Foundation
Zvi Schreiber, CEO and Founder, Freightos
Ami Appelbaum, Chief Scientist and Chairman, Israel Innovation Authority
Saul Singer, co-author, "Start-Up Nation"
Michal Ansky, MasterChef judge and Farmers' Market entrepreneur
Jared Heyman, Managing Partner, Rebel Fund
Christina Karapataki, Partner, Breakthrough Energy Ventures
Lara Ramdin, Chief Innovation Officer, Dole Foods
Karin Noy, Emerging Science & Innovation Lead, Pfizer
Melissa Drew, Digital Transformation Executive Advisor, IBM
Lior Raz, star and creator of "Fauda."
OurCrowd investors register for free. Places are limited and going fast. Reserve your ticket today. 15% discount until Jan 31 with promo code OCSUMMIT15.
Pigmentum raises $6M for milk proteins from lettuce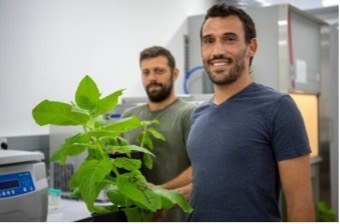 FoodTech startup Pigmentum, which uses gene-modified plant-based technology to create milk proteins from lettuce, raised $6M in seed funds, The Times of Israel reports. A Fresh Start incubator portfolio company, Pigmentum genetically modifies greenhouse lettuce by adding a special fertilizer to the irrigation system that yields milk protein that can be used to create cheese and other dairy products. "The potential is not only in changing the face of the dairy industry but impacting climate change by reducing deforestation and pollution of raising livestock," says Tal Lutzky, CEO of Pigmentum.
NTT picks C2A Security for first Auto Security Center project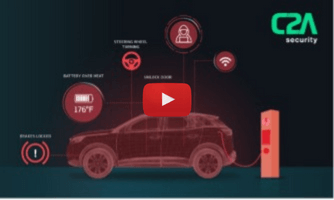 Japanese IT powerhouse NTT picked our portfolio company C2A Security as the first project for its new Global Automotive Security Test Center, the Jerusalem Post reports. The Italy-based center will run security tests on connected vehicles to protect their systems from cyber attacks. C2A's DevSecOps platform automates cybersecurity for electric vehicles and their infrastructure. They will be joined on the project by Marelli, an Italian automotive component developer and manufacturer. "We're thrilled to offer NTT customers a seamless and automated system-level validation tool in order to find ahead of time critical bugs and vulnerabilities," says Roy Fridman, CEO of C2A Security, which is currently funding on the OurCrowd platform.
AWS: CropX platform helps reduce climate impact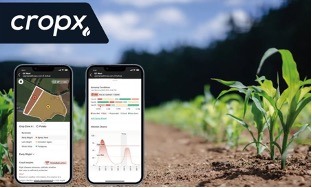 AWS says farmers seeking to supply food to the world's population without exacerbating climate change should use the advanced farm management platform from our portfolio company CropX. The platform analyzes millions of data points every day to help farmers optimize resources, save water, cut fertilizer use and keep costs down. CropX captures data from the company's in-soil sensors, weather-related data and satellite imagery, and sends it to a centralized platform running on hundreds of Amazon Elastic Compute Cloud instances. CropX also relies on AWS technology to support rising traffic from web and mobile devices, and to transfer messages between services. "Thanks to AWS' cloud and tools, we successfully built a hyper-scalable, DIY, global infrastructure and are now winning channels and customers, positioning ourselves as the world's leading agronomic farm management platform solution," says Matan Rahav, Vice President of Business Development at CropX, which is currently funding on the OurCrowd platform.


Top Tech News
DailyPay secures $260M in funding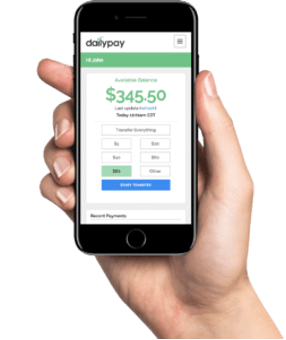 FinTech powerhouse and OurCrowd portfolio company DailyPay secured $260M in fresh capital to support its industry-leading on-demand pay platform. The funds will be used to help the company expand in the US and internationally, while developing new product options. "On-demand pay has proven to be a transformational financial wellness benefit for employers and their employees, and DailyPay is the proven market-leader. Now, our opportunity lies in capturing more of the market, which is overwhelmingly vast green space," says Kevin Coop, CEO of DailyPay.
BetterSeeds edits protein-rich cowpea gene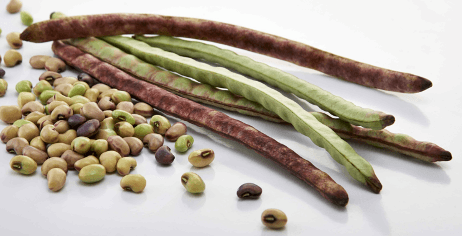 OurCrowd's AgTech pioneer BetterSeeds is the first company to successfully edit the cowpea gene. Also known as black-eyed peas, cowpea is rich in plant-based proteins and considered the oldest crop farmed by man. The company used its CRISPR genome-editing technology to change the gene, allowing the plant to be grown at scale and harvested mechanically. BetterSeeds plans to enhance the crop even further to make it herbicide resistant. It will be field tested in the US later this year.
Sanofi extends drug discovery deal with CytoReason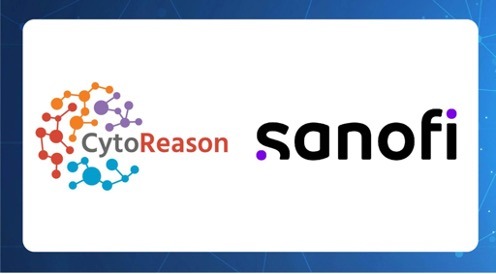 French pharma giant Sanofi is using the AI-powered disease model platform developed by our portfolio company CytoReason to find new treatments for inflammatory bowel disease (IBD), The Times of Israel reports. Sanofi will pay CytoReason a multimillion-dollar amount to use the technology to help predict patients' responses to IBD drugs. "By harnessing our game-changing AI capabilities, we hope to help Sanofi's scientists identify novel and personalized targets in IBD, and to prioritize targets in their pipeline," says David Harel, CEO and Co-founder of CytoReason.
More than 3,900 high-tech jobs worldwide
Search and filter through Portfolio Jobs to find your next challenge