Top investment opportunities
Startup of the Week: Air EV, private airborne vehicle takes off
Valeo taps C2A Security to enhance cybersecurity products
Meet WHO Foundation CEO Anil Soni at OurCrowd Summit
What does 2023 hold in store for Israeli tech?
PA health network offers Theranica device for migraine treatment
McDonald's launches Double McPlant with Beyond Meat patties
Daimler's Torc Robotics signs multi-year deal with Foretellix
Ÿnsect embarks on $200M expansion in North America
BeetleSat launches satellite on SpaceX rocket
More than 4,000 high-tech jobs

Startup of the Week
Air EV: Private airborne vehicle takes off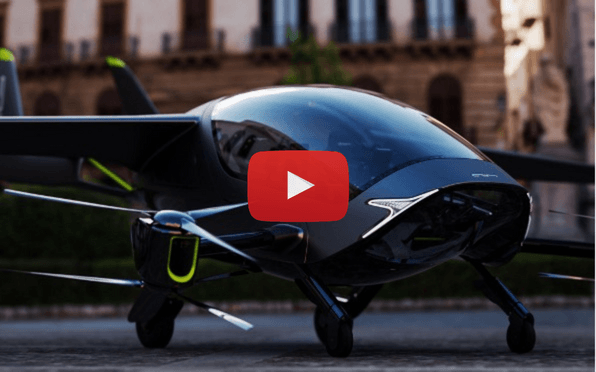 Commuters might soon be taking to the skies thanks to Israeli startup Air EV. The company's AIR ONE two-seat, electric vertical takeoff and landing vehicle, made exclusively for the private market, made its maiden unmanned flight over the skies of southern Israel. It can fly at an altitude of 1,200 feet and as far as 100 miles on a single charge, and has been designed to be remarkably simple to fly. The company has secured numerous paid pre-orders and expects to start deliveries by the end of 2024. More information about Air EV's current funding round is available under NDA.
Valeo taps C2A Security to enhance cybersecurity products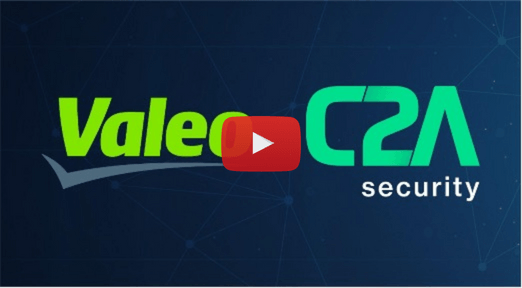 French automotive supplies giant Valeo enlisted our portfolio company C2A Security to enhance its cybersecurity products. Security is a top priority as cars become more software-centric and new automotive cyber regulations emerge. C2A Security's flagship product EVSec is a cybersecurity DevOps platform that helps automotive companies manage software at scale. "C2A is the future of cybersecurity, and with their technologies to automate security, together we will go further in monitoring, preventing risk, identifying and mitigating vulnerabilities," says Geoffrey Bouquot, Group Chief Technology Officer & Senior Vice President Strategy at Valeo, which has over 180 production sites in more than 30 countries. More information about C2A Security's current funding round is available under NDA.
Meet WHO Foundation CEO Anil Soni at OurCrowd Summit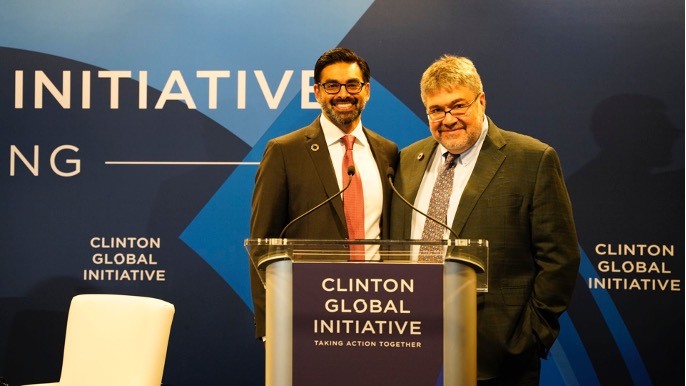 In September, I joined Anil Soni, CEO of the WHO Foundation, at the Clinton Global Initiative meeting in New York to announce the creation of a $200M Global Health Equity Fund, triggering a tsunami of press coverage from Wall Street Journal, Forbes, Reuters, CNBC TV Africa, TechCrunch, The Times of Israel and many more. Meet Anil Soni and other VIP international guests speaking at the OurCrowd Global Investor Summit on Feb. 15th in Jerusalem, and learn what it takes to drive a global healthcare transformation. OurCrowd investors register free. Enjoy a 15% discount until Jan. 31st by clicking the button below and using the promo code OCSUMMIT15.
What does 2023 hold in store for Israeli tech?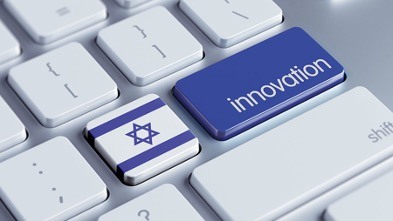 The Times of Israel asked me and other leaders of the Israel tech community to look ahead to what 2023 holds in store for investors and entrepreneurs. After the stratospheric results of 2021 and the challenges of 2022, I predict this will be a year in which investors focus on the fundamentals in their portfolio, with interesting opportunities still there for those who know what to look for.
PA health network offers Theranica device for migraine treatment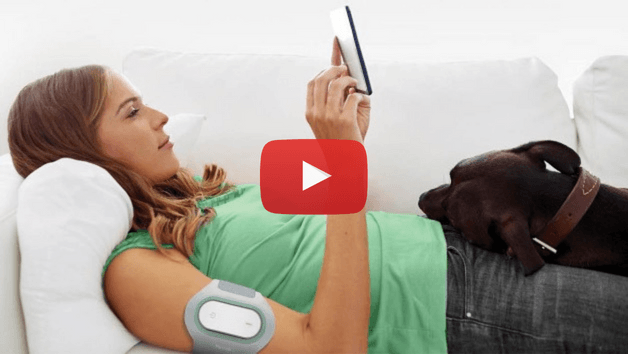 Neurologists at Allegheny Health Network's Headache Center in Pennsylvania are offering migraine sufferers Theranica's novel therapy for relief. The FDA-approved Nerivio device is worn on the upper arm and triggers remote electrical neuromodulation that allows the body to abort or alleviate migraine headaches without the use of drugs. "Nerivio is an excellent treatment option for our patients with migraine, especially those who do not respond to medications, or cannot tolerate their side effects," says Dr. Andrea Synowiec, System Vice Chair, Department of Neurology, Associate Professor of Neurology and Assistant Director of the headache center of the Allegheny Health Network, which operates 14 hospitals and has more than 2,600 physicians on its medical staff. Theranica's current funding round is open to OurCrowd investors.
McDonald's launches Double McPlant with Beyond Meat patties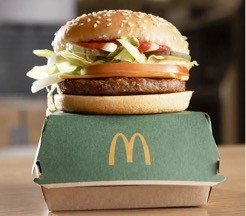 McDonald's launched the Double McPlant in the UK and Ireland, featuring a pair of alternative meat patties from our portfolio company Beyond Meat, Fox Business reports. The rollout comes about a year after the fast food chain made its McPlant Burger featuring a single patty widely available in both countries. The burger, which costs about $5.80, also comes with a vegan sesame bun and optional vegan cheese in addition to other toppings.


Top Tech News
Daimler's Torc Robotics signs multi-year deal with Foretellix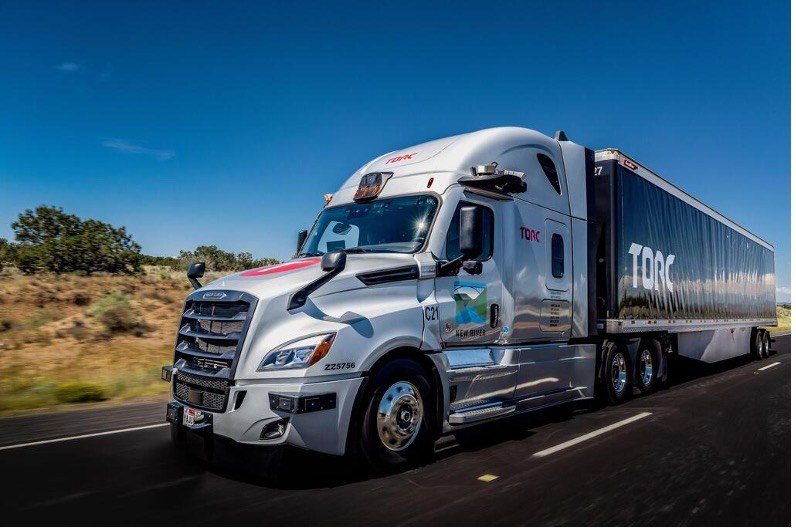 Torc Robotics, a subsidiary of Daimler Truck AG, signed a multi-year deal with our portfolio company Foretellix as the Virginia-based truck company moves to deploy vehicles capable of driving fully autonomously without the assistance or intervention of a human driver, Calcalist reports. Foretellix's safety-driven verification and validation (V&V) platforms for automated driving systems will help Torc test millions of driving scenarios required to get the trucks on the road. "Our collaboration with Foretellix is in line with Torc's safety mission. It provides Torc with V&V tools to add to our current toolset, based on industry standards, to conduct the massive scale testing and validation we need to ensure the safety of our systems," says Axel Gern, Torc SVP of Engineering and Managing Director of Torc EU.
Ÿnsect embarks on $200M expansion in North America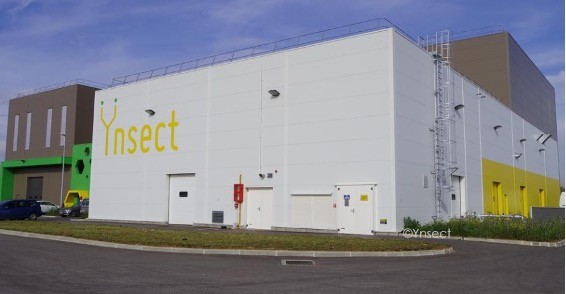 Our portfolio company Ÿnsect has signed two deals to build insect ingredient production sites in North America, Reuters reports. Ÿnsect aims to help feed the world's burgeoning population by sustainably breeding mealworms that provide high-performance natural proteins for aquaculture, livestock, pet food, fertilizers and human nutrition. The company signed an agreement with Ardent Mills, a US flour milling company, to build a factory in the Midwest by the end of 2023. In Mexico, Ÿnsect will work with Corporativo Kosmos, a food and general services provider, to build a plant near Mexico City. The two new sites will cost at least $100M each, with output eventually reaching about 200,000 tons of insect-based ingredients per year.
BeetleSat launches satellite on SpaceX rocket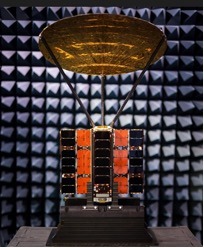 A nanosatellite from our portfolio company BeetleSat, formerly known as NSLComm, was successfully launched from Cape Canaveral onboard a SpaceX Falcon 9 rocket, Sat News reports. The Low Earth Orbit (LEO) unit will provide BeetleSat's public sector customers with very high throughput satellite communication services. This is the company's second launch as it focuses on becoming one of the world's leading satellite service operators with a LEO constellation that will enable secure, low-latency, high-throughput, and cost-effective point-to-point communications from anywhere on Earth.
More than 4,000 high-tech jobs worldwide
Search and filter through Portfolio Jobs to find your next challenge