Top investment opportunities
Startup of the Week: Magdent, empowering successful dental implants
Wanted: More investment in breakthrough climate tech
Grab a December Discount for Summit until Jan. 5
Air EV completes successful test voyage
Theranica: Drug-free migraine relief
Insightec receives FDA approval, patients enrolled for Mayo Clinic trial
Dubai's NOW Money taps ThetaRay for financial crime prevention
Japan's largest cargo carrier joins Freightos platform
Cybersixgill: Cost of cyberattacks to reach $10.5T by 2025
More than 4,000 high-tech jobs

Startup of the Week
Magdent: Empowering successful dental implants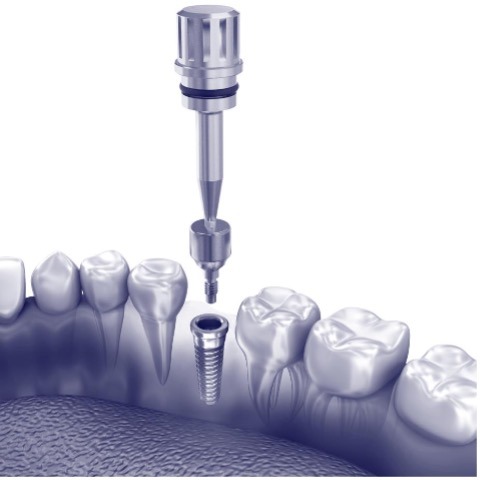 Some 17M dental implant procedures are conducted every year, but the healing process is a slow one, leading many of them to fail. Magdent has created a proprietary pulsed electromagnetic device that significantly reduces the risk of implant failure. The Magdent-Miniaturized Electromagnetic Device (MED) is screwed on top of a dental implant and emits pulsed electromagnetic fields that stimulate bone formation and bone quality. It has been clinically proven to reduce the healing process from 6 months to 2 months, and increase bone-to-implant contact by 48%. The Magdent-MED device is CE approved and protected by 17 approved and pending patents, with an FDA application in process. Commercial sales are already underway in Israel and the EU. OurCrowd has an allocation in Magdent's Series C funding round.
Wanted: More investment in breakthrough climate tech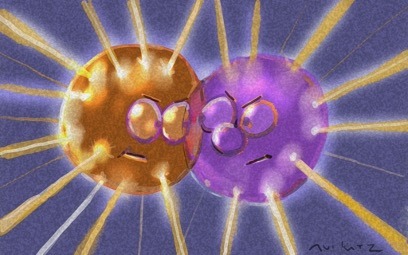 The fusion breakthrough in California last month highlights a significant problem we currently see with impact investing. Of more than $33T assets under management forecast to be focused on ESG investments by 2026, only about $260B have been invested in climate tech so far, according to PwC. Most of the money is being spent on existing energy companies and multinationals, and new solar and wind farms. All this is important, but equally important are startup technologies that break new barriers and provide new solutions. OurCrowd is investing alongside top VCs in two fusion startups. One is a renowned US-based project backed by the world's leading investors with a $1.8B funding round. The other is an Israel-based, early-stage startup developing a container-size clean energy nuclear fusion generator that can produce enough power for a small city. Read more in my latest column.
Grab a December Discount for Summit until Jan. 5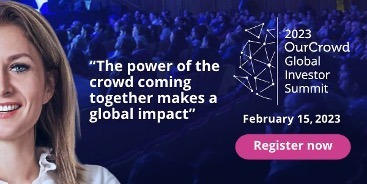 Our 20% December Discount for the OurCrowd Global Investor Summit expired for the general public on Dec. 31st, but readers of this Newsletter can exclusively take advantage of this special offer until Jan. 5 by using the special promo code XTRA20. OurCrowd investors and partners are eligible for free tickets but spaces are limited. Apply now using the link below.
Air EV completes successful test voyage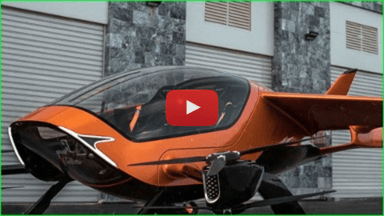 An electric vehicle designed to fly commuters on short trips far above congested streets made its maiden unmanned flight over the skies of southern Israel, Reuters reports. The two-seater Air ONE produced by the Israeli startup Air EV can fly at an altitude of 1,200 feet and as far as 100 miles on a single charge. The company will charge around $150K – the price of a high-end luxury car – for the vehicle, which it hopes will hit the market at the end of 2024. Air EV is currently funding on the OurCrowd platform.
Theranica: Drug-free migraine relief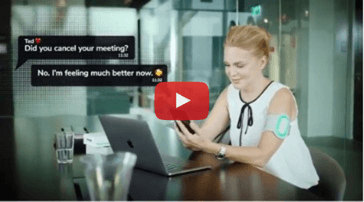 At least 37M people in the US, and some 1B worldwide suffer from migraine. Many standard pharmaceutical treatments have unfavorable side effects, leaving some patients without a remedy to this often-debilitating condition. Israeli startup Theranica has created Nerivio, the first drug-free wearable device cleared by the FDA to treat migraine, Matthew Kalman writes in the Times of Israel. Worn on the patient's arm, the device emits electric stimulation that triggers a pain-killing response from the central nervous system to the neural pathways of migraine symptoms in the brain. Nerivio was selected as one of Time magazine's 100 best inventions for 2019. Theranica has raised $45M in its Series C funding round, which is still open on the OurCrowd platform.


Top Tech News
Insightec receives FDA approval, patients enrolled for Mayo Clinic trial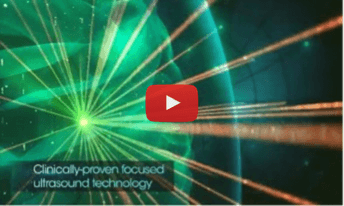 Groundbreaking acoustic-energy based medical care from our portfolio company Insightec reached two major milestones. The company received an additional FDA approval for treatment of essential tremor using its Exablate Neuro platform. Essential tremor commonly affects both sides of the body, and the FDA approval will allow patients to have their second side treated at least nine months after the first. Meanwhile, the first patients have been enrolled in a pivotal clinical trial at the Mayo Clinic and Toronto's Sunnybrook Health Sciences Centre to help diagnose and monitor malignant brain tumors in adults.
Dubai's NOW Money taps ThetaRay for financial crime prevention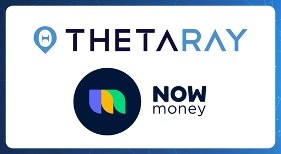 Dubai-based mobile financial services pioneer NOW Money will use the cloud-based anti-money laundering platform from our portfolio company ThetaRay to help prevent financial crimes on its payments systems. NOW Money is the Gulf Cooperation Council's first mobile banking provider, servicing workers of all income levels with credit and cross-border money transfer options. "ThetaRay's AI technology using advanced machine learning will enable NOW Money to process unlimited volumes of transactions, expand business into high-risk areas, and gain trust of financial partners and regulators worldwide," says Noel Connolly, CEO of NOW Money.
Japan's largest cargo carrier joins Freightos platform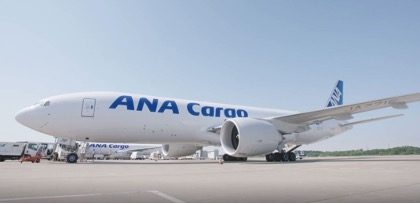 SANA Cargo, Japan's largest cargo carrier, will add its capacity to WebCargo, the online booking platform created by our portfolio company Freightos, Air Cargo News reports. ANA Cargo has a fleet of over 200 aircraft that service more than 130 routes across five continents. "ANA Cargo continues to improve customer experience with the implementation of digital technology. The expansion of our e-booking network through WebCargo's platform is a large step that moves us forward to this goal," says Kenichi Wakiya, Executive Vice President of ANA Cargo, which is expected to join the over 30 international carriers on WebCargo in Q1 2023.
Cybersixgill: Cost of cyberattacks to reach $10.5T by 2025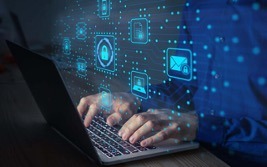 Our portfolio company Cybersixgill says damage from cyberattacks will amount to a whopping $10.5T annually by 2025 at the current growth rate, IoT World reports. A new report from the company on threats the cybersecurity sector will encounter in the coming year says AI will play an increasingly important role for both offensive and defensive purposes as it becomes more accessible and easy to use. It also expects the e-payment space to become a major source of data breaches as online payment platforms proliferate, accelerated by the rise in online shopping during the coronavirus pandemic.
More than 4,000 high-tech jobs worldwide
Search and filter through Portfolio Jobs to find your next challenge