Top investment opportunities
Gulf partners join OurCrowd Summit
Startup of the Week: Surgical Theater, leading extended reality healthcare
NT-Tao raises $22M Series A
CropX acquires US precision irrigation pioneer Tule
OurCrowd investors see glimmers of recovery
Meet the world at the OurCrowd Summit
FAA approval greenlights expansion of Flytrex drone deliveries across US
Cigna to cover Insightec treatments for essential tremor
Anne Hathaway invests in The Every Company
More than 3,800 high-tech jobs

Gulf partners join OurCrowd Summit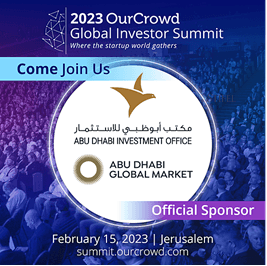 Senior officials from the Abu Dhabi Investment Office (ADIO) and Abu Dhabi Global Market (ADGM) will participate in the 2023 OurCrowd Global Investor Summit on Feb. 15, where they will host The Abu Dhabi Pavilion showcasing business opportunities in the emirate. ADGM and ADIO officials will participate in Summit discussions, including a special session on "What's Next for the Middle East?" A sizable number of investors, entrepreneurs and other business leaders from the UAE and other MENA countries have registered to attend the Summit in Jerusalem. Time is running out to enjoy a 10% pre-Summit discount, and tickets are going fast. The 2023 OurCrowd Global Investor Summit is just over a week away, and I look forward to seeing you in Jerusalem.
Startup of the Week
Surgical Theater: Leading extended reality healthcare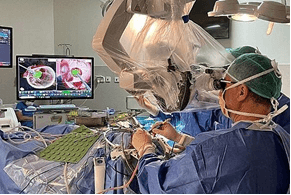 Nowhere is accuracy more essential than in the operating room. Our portfolio company Surgical Theater adapts fighter jet technology to complex medical procedures, building the only proven XR visualization platform that creates 360° patient-specific models for various surgical disciplines. Studied and published in more than 30 peer-reviewed publications, Surgical Theater's XR technology has been proven to improve patient engagement, increase patient conversion rates, improve surgical plans, and provide great clinical value in the operating room. All the company's commercial products are FDA cleared, including applications for cranial, spine, cardiac, thoracic, urology and GI. The platform has already been used in more than 100,000 consultations and 20,000 surgeries at the Mayo Clinic, NYU, Stanford, Hackensack, Baycare, Mount Sinai and other top US medical centers, as well as Bambino Gesu pediatric hospital in Rome. In total, the firm has installed over 180 systems. OurCrowd has an allocation in Surgical Theater's CLA at a 20% discount.
NT-Tao raises $22M Series A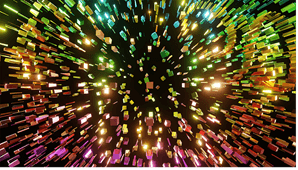 Alternative energy pioneer NT-Tao raised a $22M Series A round for its nuclear fusion technology. The company is developing a high-density, compact fusion reactor to provide a clean and sustainable energy source. The round was led by Delek US and NextGear Ventures, with participation from Honda, OurCrowd and the Grantham Foundation, the lead investor in the company's seed round. "Clean energy sources are an inherent and imperative component of securing a sustainable future. The compact, modular approach pioneered by NT-Tao stands out in a competitive marketplace, and represents a game changer in how humanity will harness and democratize energy and revolutionize the world for generations to come," says Dr. Tal Cohen, Managing Partner at Next Gear Ventures. OurCrowd has some remaining allocation in the round, available for a limited time only.
CropX acquires US precision irrigation pioneer Tule 
Our visionary AgTech startup CropX has acquired Tule Technologies, a precision irrigation company based in California. The acquisition brings new data-capture technologies to CropX's Agronomic Farm Management System, which helps farmers reduce energy consumption, fertilizer, manpower and water usage, while cutting costs and increasing harvest yields. It also expands the company's market into California's drip-irrigated specialty crops. Tule is CropX's fourth acquisition since 2020 and the second based in the US. "At Tule, we've admired CropX for their agronomic expertise, engineering excellence and global ambition," says Dr. Tom Shapland, Tule Technologies CEO. "We couldn't be more thrilled to join the CropX team." OurCrowd has an allocation in CropX's Series C funding round led by Aliaxis Ventures.
OurCrowd investors see glimmers of recovery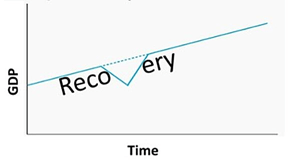 In a survey of accredited investors registered on the OurCrowd platform, more than 85% of respondents said they expect the next bull market to begin before the end of 2024, with more than 48% suggesting the upswing will start this year. That chimes with an IMF report last week that forecast a renewal of global economic growth in 2024, much earlier than previously predicted. The last three years we have been on an investment roller coaster, but I believe we are emerging from the dark tunnel of recession and swinging up toward a brighter future. Read more in my latest 'Investors on the Frontlines' column.
Meet the world at the OurCrowd Summit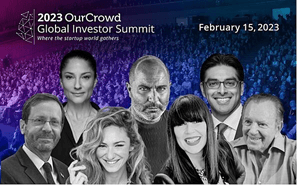 The 2023 OurCrowd Global Investor Summit is just over a week away. Step into pavilions showcasing business and investment opportunities from Abu Dhabi, Morocco, Hong Kong and Italy. Meet investors, entrepreneurs and multinational executives from more than 70 countries. Hear more than 100 speakers from around the world and meet the founders behind more than 200 OurCrowd portfolio companies. Sample the alternative proteins and sustainable fuels that could help feed and power the future without wrecking the planet. Watch drones that plant trees by the hundreds, private aircraft that can land on your lawn, and virtual reality that can save lives in surgery. Time is running out to enjoy a 10% pre-Summit discount, and tickets are going fast.
Top Tech News
FAA approval greenlights expansion of Flytrex drone deliveries across US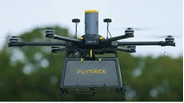 The FAA set our portfolio company Flytrex on track to expand its drone delivery service across the US by granting Flytrex's partner, Causey Aviation Unmanned, Standard Part 135 Air Carrier Certification allowing "small drones to carry the property of another for compensation beyond visual line of sight," Fast Company reports. Flytrex will now be able to complete long-range commercial drone deliveries across the US and expand its delivery service to all eligible yards nationwide. Flytrex is only the fifth company to receive this certification, joining Amazon/Prime Air, Google/Wing, UPS and Zipline.
Cigna to cover Insightec treatments for essential tremor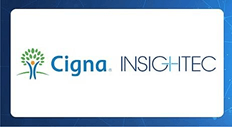 US insurance giant Cigna will cover the focused ultrasound treatments for medication-refractory essential tremor created by our portfolio company Insightec. Essential tremor, a movement disorder that causes uncontrollable shaking, affects an estimated 10 million Americans. Cigna is the fourth national US payor to cover the treatment after Anthem, Aetna and Blue Cross Blue Shield Association. It is also covered by Medicare in all 50 states.
Anne Hathaway invests in The Every Company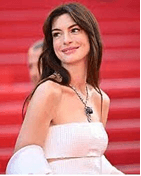 Academy Award-winning actress Anne Hathaway is investing in our FoodTech pioneer The Every Company, which produces alternative egg proteins using a proprietary fermentation process. Hathaway — who was drawn to impact investing after reducing her consumption of meat and single-use plastics, and embracing a zero-waste approach — credits Every's impact, technology and nutrition advantages as key drivers in her interest in the company. "The need to transform our food system has never been clearer or more urgent," Hathaway says. "An important piece of the puzzle is in nature-equivalent animal proteins, such as Every has been developing. I'm proud to back this vision of a better future."

More than 3,800 high-tech jobs worldwide
Search and filter through Portfolio Jobs to find your next challenge