Top investment opportunities
OurCrowd Global Investor Summit roars back
Global guests address urgent issues
Flash Forest: One million trees in two months
Surgical Theater: Life-saving startup
Azerbaijan invests $1M in Largix
Segula Technologies partners with C2A Security
IDF rescue hospital in Turkey uses Sight Diagnostics device
UMass Chan Medical School and AEYE Health to launch $800K pilot
Morphisec warns ChatGPT could create super malware
More than 3,700 high-tech jobs

OurCrowd Global Investor Summit roars back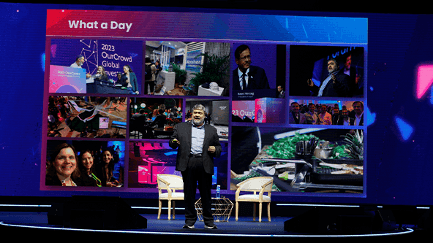 The 2023 OurCrowd Global Investor Summit in Jerusalem smashed its own records for attendance, content and inspiration, sweeping away any concerns that the current economic and political situation might be a damper. On Summit Day, more than 9,000 investors, entrepreneurs, sponsors and VCs from 81 countries accepted our invitation to learn how startups are taking a big bite out of greenhouse gasses, heard a senior official from Abu Dhabi talk about his personal journey to Jerusalem, and were inspired to witness how one man's OurCrowd-backed startup saved his young son's life. The Summit attracted worldwide coverage from the BBC, Reuters, PitchBook, The National, CNBC, Alarabiya and more. I hope those who attended feel the way I do about this memorable gathering of the startup world. For those who couldn't make it, you can already save the date for our next get-together in Jerusalem: February 28, 2024.
Global guests address urgent issues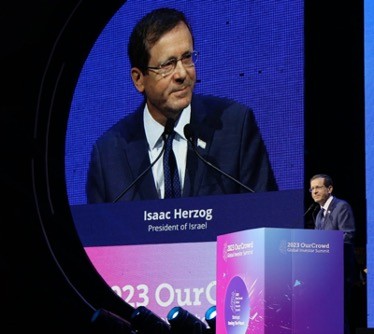 The OurCrowd Summit featured more than 100 speakers. Israeli President Isaac Herzog addressed the debate currently raging in Israel over judicial reform and urged the opposing sides to come together and reach a compromise. "I think the same way you see the innovative spirit of the State of Israel, you also see it in this debate and I am very proud of my brothers and sisters," the President said. In a historic appearance at the head of the largest Emirati delegation ever hosted in Israel, Abdulla Abdul Aziz AlShamsi, Acting Director General of the Abu Dhabi Investment Office, on his first visit to Jerusalem, said ADIO's office in Israel was helping Israeli startups "seamlessly access the full range of opportunities that Abu Dhabi has to offer." Anil Soni, CEO of the WHO Foundation, which launched a Global Health Equity Fund with OurCrowd, stressed the importance of aligning private capital with public good to address health equity worldwide. Cathie Reid, Director of Arc 31 in Australia, hosted a session on Startups Saving Lives, and describes how "while some aspects of life have changed forever (since last Summit), the incredible pace and energy of the Summit was reassuringly familiar." 'Fauda' star Lior Raz and his co-creator Avi Issacharoff added some Hollywood glitter to the day, telling Yossi Medved, Founder & CEO of Tale Runners, they are planning a fifth season of 'Fauda' and discussing the bright future of Israeli on-screen content.
Flash Forest: One million trees in two months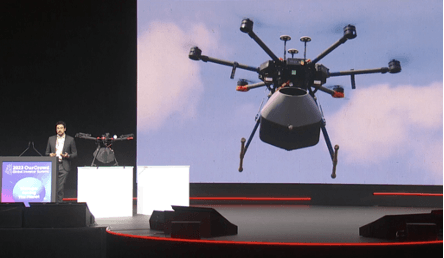 Among the standout OurCrowd startups featured at the Summit were several dedicated to reversing the devastating effects of climate change. Flash Forest is doing just that as Canada's largest drone reforestation company, aiming to replenish the world's forests. "Over the next two months, Flash Forest will plant over one million trees in remote forests in North America," said Cameron Jones, the company's Founder and COO. "We are actually going to be breaking some world records for the largest number of trees ever planted by drone, and we are going to redefine how reforestation is done over the next century," he said as he displayed his company's drone technology on Summit's center stage. OurCrowd has an allocation in Flash Forest's current funding round.
Surgical Theater: Life-saving startup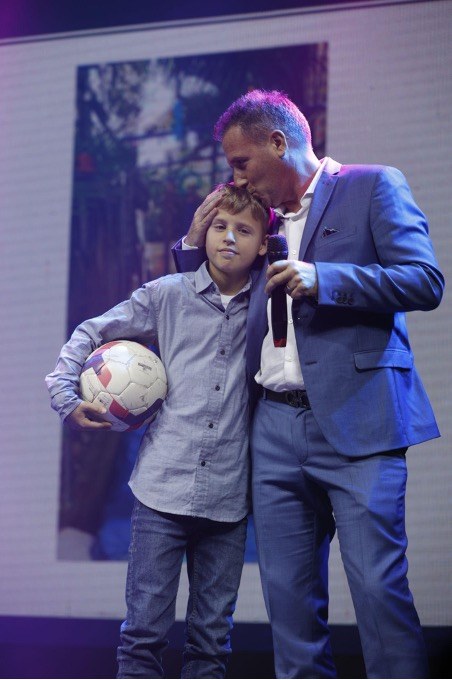 OurCrowd's MedTech startups play an important role in many people's lives, but none more so than Surgical Theater. President and COO Alon Zuckerman who used his company's technology, which adapts flight simulator technology to complex medical procedures, to save his son's life. Itai Zuckerman fell victim to Ewing sarcoma, a rare and aggressive cancer that forms from a kind of cell in bone or soft tissue. "Yes, I'm the President of Surgical Theater. But this is not just a job I do. It's saving lives, my son's included," Alon Zuckerman said as he kissed Itai, who burst onto the stage dribbling a soccer ball in what participants hailed as the emotional highlight of Summit. Watch the unforgettable moment here. Surgical Theater is currently funding on the OurCrowd platform.
Azerbaijan invests $1M in Largix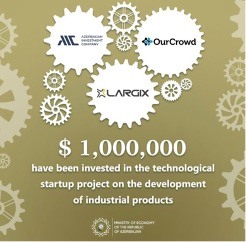 The Azerbaijan Investment Company (AIC) is investing $1M in our 3D printing pioneer Largix. The funding is a result of the MOU OurCrowd and AIC signed in July 2022 to invest in leading technologies relevant to the needs of Azerbaijan's economy. Largix's giant-format Additive Production System can 3D print room-size objects using common polymers, cutting costs and helping industries overcome the growing shortage of skilled production workers. OurCrowd has an allocation in Largix's current funding round.
Segula Technologies partners with C2A Security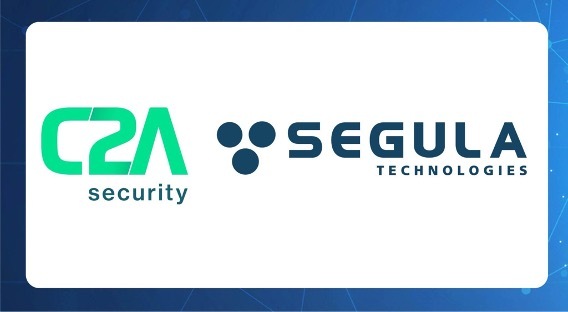 French automotive engineering giant Segula Technologies will work with our mobility cybersecurity pioneer C2A Security to provide vehicle makers with a new range of cybersecurity services. The platform will enable manufacturers to test their vehicles' resistance to cyber threats and meet new automotive security regulations and standards. Segula and C2A will deploy the strategic offering across Segula's 30 countries of operation, incorporating a full range of cyber risk assessment and remediation analysis solutions. "We have identified at C2A Security a capacity to respond with rigor and agility to the most demanding requests of all the players in the automotive sector, whether they are manufacturers, equipment suppliers or suppliers," says Emmanuel Ifrah, Israel Director of Segula. C2A Security is currently funding on the OurCrowd platform.
Top Tech News
IDF rescue hospital in Turkey uses Sight Diagnostics device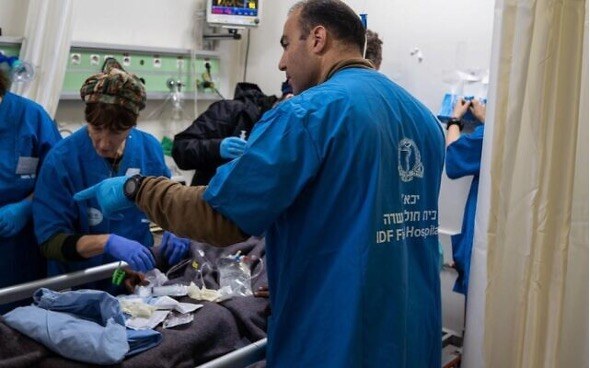 The innovative blood test diagnosis device from our portfolio company Sight Diagnostics was used in the Israel Defense Forces field hospital helping victims of the disastrous earthquakes in Turkey and Syria, Israel21C reports. The OLO analyzer uses AI algorithms and only needs two drops of blood to perform a complete blood count, delivering test results in just 10 minutes. The fast and accurate diagnosis of survivors can speed up the provision of appropriate medical treatment. The 150+ Israeli medical experts returned to Israel on Wednesday after a week of treating about 470 victims, including 150 children in Turkey, the Times of Israel reports.
UMass Chan Medical School and AEYE Health to launch $800K pilot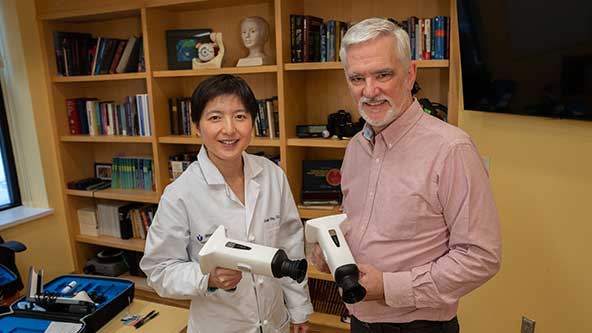 UMass Chan Medical School is working with our portfolio company AEYE Health on a study testing its handheld, AI-assisted retinal camera to improve screening for diabetic retinopathy in a primary care setting. The study will allow diabetics visiting their family doctor or nurse at UMass Memorial Health to be screened for retinopathy using an AEYE Health camera, instead of making a separate appointment with a specialist for a test. UMass Chan and AEYE Health received an $800K grant from the Israeli-US Binational Industrial Research and Development (BIRD) Foundation for the study, which will launch in April and include some 500 patients.
Morphisec warns ChatGPT could create super malware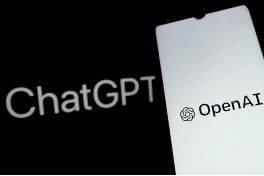 ChatGPT has made a splash in the tech world since its launch last November, but malicious actors have taken notice, too. Created by OpenAI, the chatbot uses a huge data collection and natural language processing to "converse" with users in a way that feels like normal human conversation. Oren Dvoskin from our pioneering cybersecurity company Morphisec writes on the Israel Defense website that there is a danger ChatGPT could be used to create advanced malware. Security researchers have already discovered cybercriminals abusing it, with hackers trying to bypass IP, payment card and phone number safeguards. They are also exploiting ChatGPT's capabilities to improve phishing emails and mimic legitimate websites to improve their chances of success.
More than 3,700 high-tech jobs worldwide
Search and filter through Portfolio Jobs to find your next challenge