Over the last few months, OurCrowd's portfolio companies have received several awards in various competitions recognizing their innovative achievements in their respective fields and in the broader startup ecosystem. Here is a quick recap of some of our companies' notable awards:
Freightos wins the grand award at InvestHK's 2014 startmeupHK competition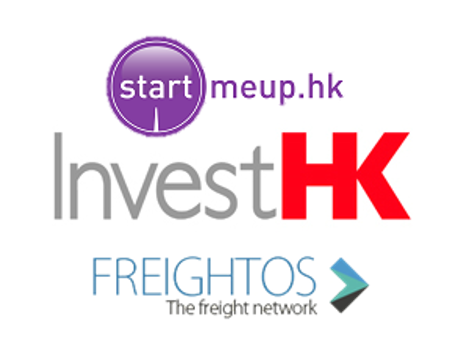 Freightos is one of the three grand award winners of the 2014 StartmeupHK Venture Forum. Organised by InvestHK, the StartmeupHK competition aims to raise awareness of Hong Kong's potential as Asia's leading hub of entrepreneurship and innovation. The global competition saw 550 entries filed from 47 economies.
Check out Freightos' CEO Zvi Schreiber present his StartmeupHK 2014 finalist pitch below:
Nativeflow wins Best Mobility Solution at Healthcare IT Summit 2014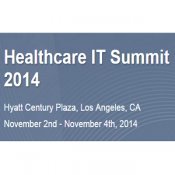 Nativeflow is the winner of "Best Mobility Solution", awarded at the Healthcare IT Summit in Los Angeles, California. The Healthcare IT Summit is a distinguished summit that brings together CIOs, CTOs and IT executives from leading healthcare insurer and provider organizations.
Nativeflow CEO Tal Gilat stated in the company's press release: "The Healthcare IT Summit provides the perfect backdrop for cutting edge IT professionals to learn about how they can extend HIPAA compliance to their mobile workforce… Nativeflow's solution enables healthcare organizations to adopt BYOD with a true native user experience with native email and native market applications, all while ensuring compliance, productivity and security."
Apploi won a prestigious Tabby Award and is the winner of the Best Business Product iPad App 2014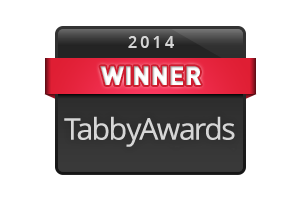 Apploi has won a prestigious Tabby Award — the only awards program to recognize the best business and productivity apps on tablets (source) — and is the winner of the Best Business Product iPad App 2014. The winning apps have been selected by an international panel of 20 independent judges, who reviewed over 130 apps from all over the world. Apploi was selected out of 75 companies in the final round.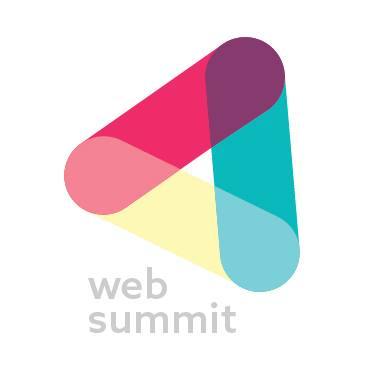 The Tabby Award comes at an exciting time for Apploi, as the company just partnered with Baltimore City working with the Mayor's Office for Economic Development.
The company also participated in the Web Summit Tech Conference in Dublin earlier in November, where they pitched Apploi in the social innovation category.
Consumer Physics & enVerid snagged two of the top ten Israeli startup awards in Globes' competition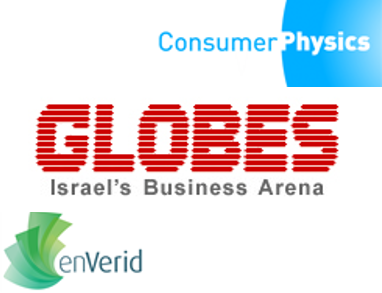 OurCrowd's portfolio companies, Consumer Physics and enVerid, were allotted the 5th- and 8th- place winners, respectively, on Globes' Top 10 Leading Israeli Startups of 2014 list. The ranking was done by leading investors, entrepreneurs, and venture capitalists, with the aim of discovering promising companies that will be very prominent in Israeli high-tech in the coming years.
Previous winners of Globes' most promising Israeli startups list were OurCrowd's portfolio companies BillGuard and ReWalk. Since their ranking in 2013, BillGuard has gained extensive popularity for its effective anti-fraudulent services and has partnered with Experian, the world's largest identity theft monitoring company; ReWalk Robotics became the first exoskeleton system to receive FDA approval and has completed a successful IPO on the NASDAQ in September of this year.
Meet OurCrowd's celebrated portfolio companies
Intrigued by these companies' achievements? Interested in hearing more about their innovative services and technologies? Join us on December 9-10th in Jerusalem for OurCrowd's Global Investor Summit — the biggest event of the year!
The Global Investor Summit is the first of its kind, bringing together angel and VC investors from around the world to meet our team and each other, as well as more than 30 startups from OurCrowd's portfolio – across sectors and stages.
For further details about the agenda, pricing and exclusive OurCrowd rates at Jerusalem hotels, visit the Global Investor Summit website.

Note the conference is for accredited investors only. Space is limited.