Top tech news this week
News from the Industry 
Ten years ago, cars with built-in Bluetooth, GPS, and parking sensors were the domain of luxury vehicles. Now, even the most affordable economy level car has these features. The next 10 years in auto-tech promise to make the last few decades look like a warm-up. What will mobility look like a decade from now? (OurCrowd)
Solutions for Identity Fraud: Why BioCatch Behavioral Biometrics Are Leading the Market (BioCatch)
The latest from OurCrowd
This past week was National Intern Day, an amazing initiative by our portfolio company WayUp. OurCrowd is celebrating the 120+ interns that we've been lucky to have over the years – check out these stats: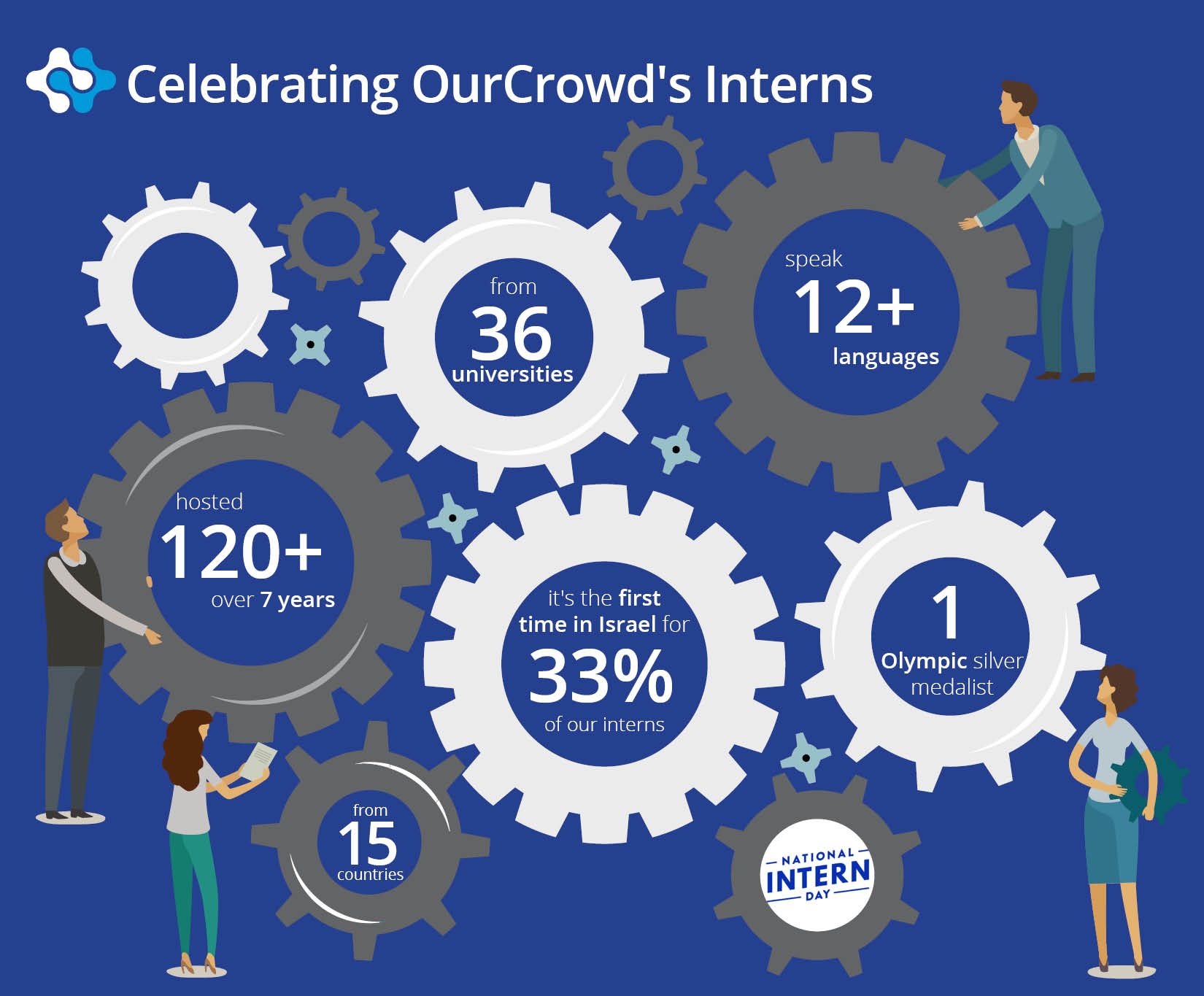 See which OurCrowd events are taking place near you on our Events Calendar.
Looking to connect
We currently have 500+ open positions at our global portfolio companies. Here are a few of the most exciting:
Search and filter through OurTalent to find your next challenge.
---