Top investment opportunities
OurCrowd celebrates $2B in commitments, 10th anniversary
Startup of the Week: Cyfirma, leading external threat management platform
Morocco's Gaia Energy signs MoU with H2Pro at COP27
Volatus Infrastructure inks collaboration deal with Air EV
NetOp keeps business networks up and running
Hertz picks Ravin AI for AI-powered vehicle inspection pilot
TytoCare launches Home Smart Clinic for primary care needs
UAE orders autonomous drones from Airobotics for urban deployment
Zoom selects People.ai to develop new sales tool
More than 4,400 high-tech jobs

OurCrowd celebrates $2B in commitments, 10th anniversary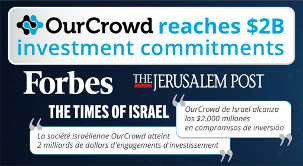 OurCrowd will celebrate passing $2B in investment commitments and its 10th anniversary at the OurCrowd Global Investor Summit on February 15th in Jerusalem, as reported in Forbes, the Jerusalem Post, the Times of Israel and other media. OurCrowd's numbers speak for themselves – nearly 220K registered investors from 195 countries, with 60 recorded exits from 370 portfolio companies. Come and meet many of our successful entrepreneurs, together with investors and international partners, at Summit in February. Places are limited and filling up fast, so register now and celebrate with us as we look forward to another decade leading Israel's venture capital ecosystem.
Startup of the Week
Cyfirma: Leading external threat management platform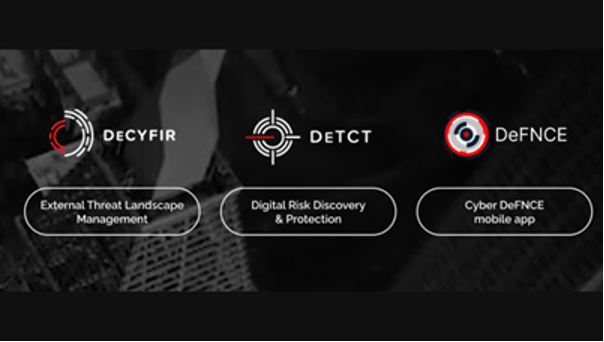 While many businesses take measures to defend against cyberattacks, most have little insight on when or how they may be targeted and where they are vulnerable. Singapore-based Cyfirma is the only cybersecurity firm that provides organizations with complete visibility of their external threat landscape with six threat views – attack surface discovery, vulnerability intelligence, brand intelligence, digital risk monitoring and protection, situational awareness and cyber-intelligence – on a single pane of glass. The company's unique offering has helped it sign 39 of the top 40 Japanese enterprises as customers, including Mitsubishi, NEC and Toshiba. Cyfirma recently signed a strategic agreement with FinTech Alliance Philippines to help bolster cybersecurity in the country's digital financial firms. OurCrowd has an allocation in the company's current funding round, which Cyfirma will use to help expand its operations to the US and beyond.
Morocco's Gaia Energy signs MoU with H2Pro at COP27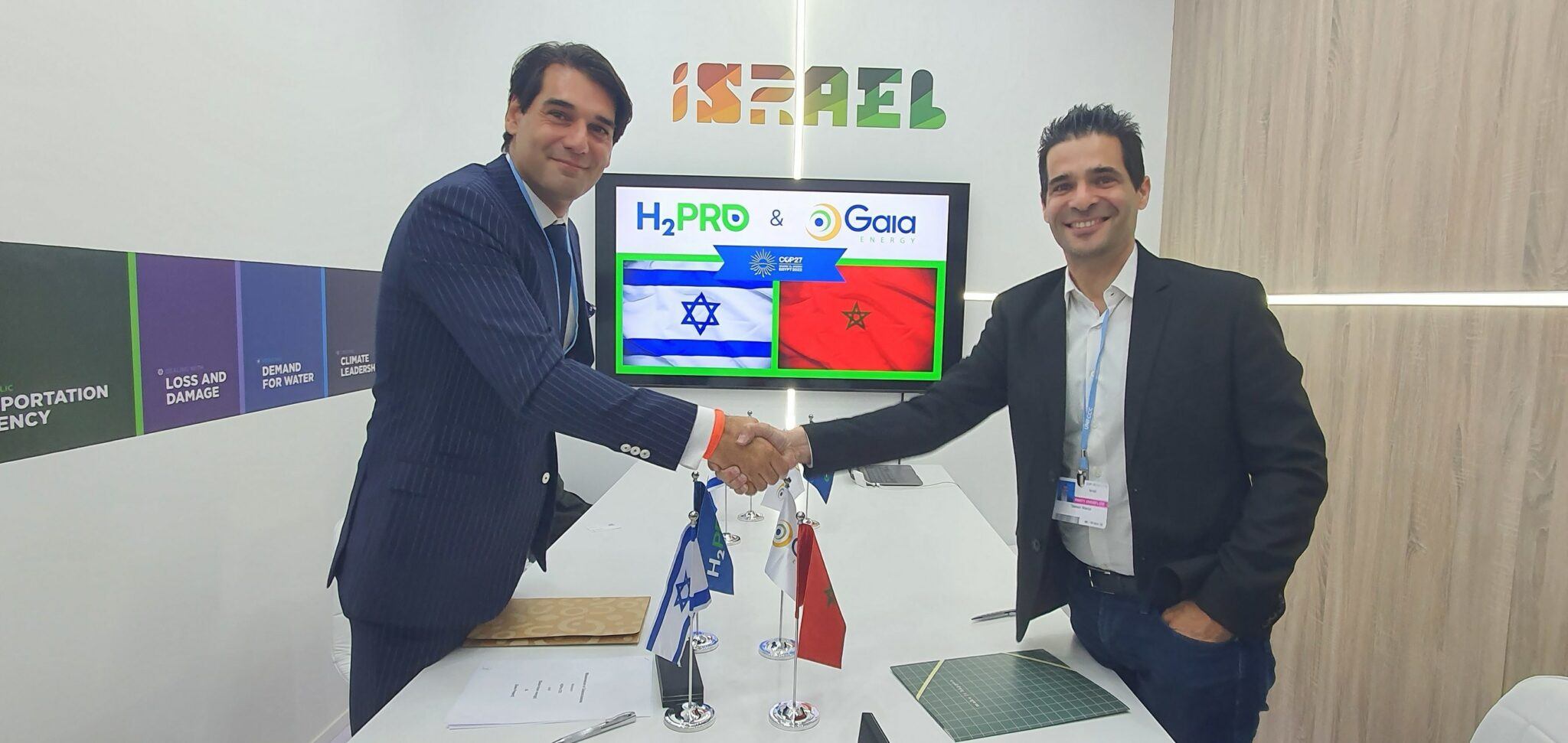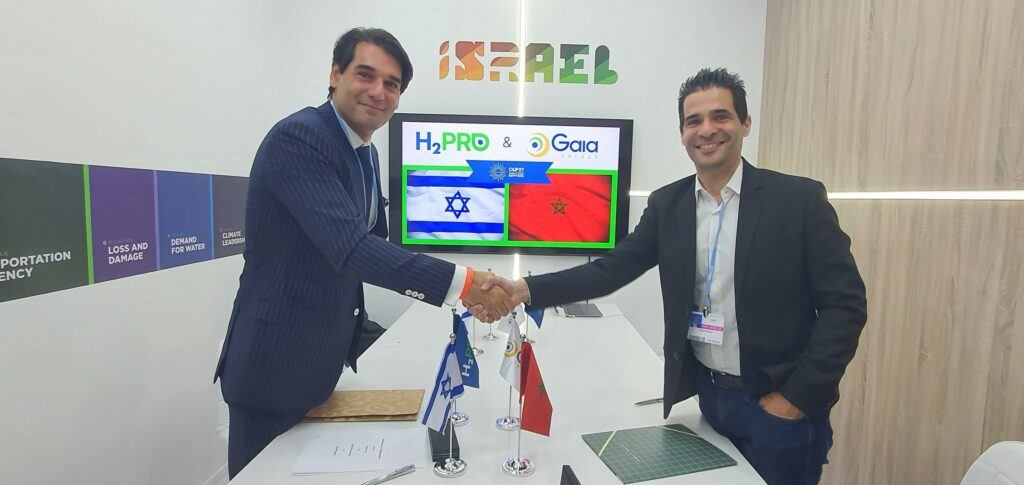 Moroccan renewable energy developer Gaia Energy signed an MoU with our portfolio company H2Pro, which produces green hydrogen energy from water, during the UN COP27 climate conference in Egypt, Morocco World News reports. Under the agreement, Gaia will use a range of H2Pro's green hydrogen electrolyzer technologies for a demo project at a renewable energy site in Morocco. Simultaneously, it will explore the technologies' use for a larger commercial site currently under development. Gaia Energy is a large-scale renewable energy developer in Africa working with national grid operators and governments in over 10 countries.
Volatus Infrastructure inks collaboration deal with Air EV

The promise of private electric vertical take-off and landing (eVTOL) vehicles took a step forward with an agreement between Volatus Infrastructure and our currently funding company Air EV. Volatus' vertiports will be used by Air customers when they begin to fly the company's AIR ONE eVTOL vehicle. Air will also be overseeing business development for Volatus in Israel to help establish the local eVTOL infrastructure ecosystem. "Working with a vehicle manufacturer such as Air that has the same vision for the foundation of this industry really allows us to continue our actionable plan of bringing eVTOL transportation into today's market," says Grant Fisk, Co-founder of Volatus Infrastructure. Air has over 200 preorders for its AIR ONE vehicle in the United States. More information about its current funding round is available under NDA.
NetOp keeps business networks up and running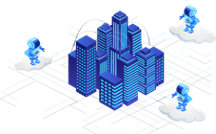 Facebook, Instagram, Messenger, Oculus and most recently WhatsApp have all been victims of outages that cost billions. As more businesses transition to cloud computing, the task of keeping networks safe is becoming even more complicated. Technology from our portfolio company NetOp is changing the way networks are managed by applying true artificial intelligence to monitor the health of managed networks, automate workflows, and simplify IT and network operations, Tal Benjamin reports in the Times of Israel. The tools provided by the company can help prevent the next crash before it happens. NetOp is currently funding on the OurCrowd platform.

Top Tech News
Hertz picks Ravin AI for AI-powered vehicle inspection pilot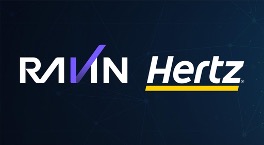 Car rental giant Hertz is testing the automated, AI-powered vehicle inspection platform developed by our portfolio company Ravin AI. The pilot is running in Sweden and Norway, and is designed to improve inspection efficiency, objectivity and standardization across Hertz's operations, while enhancing customer experience. Ravin AI's technology uses mobile phone cameras and CCTV footage to create a highly accurate 360-degree scan of a vehicle, using deep learning algorithms and car model data to assess its condition. "We've tested different technologies that focus on automation and vehicle inspection, and Ravin AI has proven to be a very competent system in the inspection scope. We are very excited and hope to be able to roll out this new technology for our customers in the future," says Daniel Edman, Project Lead at Hertz Sweden.
TytoCare launches Home Smart Clinic for primary care needs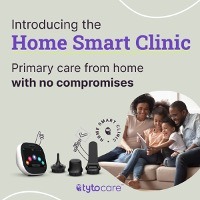 Telehealth pioneer and Qure portfolio company TytoCare launched its Home Smart Clinic kit, which aims to keep people from having to go to a doctor's office for primary care needs. The kit, which lets patients perform guided medical exams with a healthcare provider, reduces the total cost of care for health plans by 10% on average. It also delivers 59% more accurate diagnoses than traditional telehealth solutions, and resolves 98% of visits without the need for an in-person appointment. "We are facing a pivotal moment in healthcare. After almost three years of dealing with Covid-19, it's become clear that traditional telehealth offerings face real challenges in delivering expected ROI and outcomes, but our solution changes that," says Dedi Gilad, CEO and Co-founder of TytoCare. "We believe this next step with the Home Smart Clinic will massively impact the world of virtual primary care and create a new standard across the industry."
UAE orders autonomous drones from Airobotics for urban deployment
A UAE government entity has ordered a fleet of smart drones from our portfolio company Airbotics that will be deployed in urban environments. The primary function of the deployed Urban Drone Infrastructure is to shorten response times of security and rescue forces to emergency situations, supporting law enforcement and homeland security activities, and streamlining diverse municipal services. Airobotics is also examining drone package delivery and other smart city applications to be provided by the infrastructure.
Zoom selects People.ai to develop new sales tool

Zoom selected our portfolio company People.ai to develop a new product to help sales and customer success professionals. People.ai will bring its enterprise revenue intelligence to the Zoom IQ for Sales platform to provide customer-facing teams with a more comprehensive view of each sales prospect. "We're excited to soon offer our mutual clients the conversation insights and stakeholder info to be more effective as sellers and customer success professionals alike," says Kenny Scannell, Global Head of Sales for Zoom IQ. "This key partnership will allow our clients to win more, win faster, and add time back in their day to drive more sales activity."
More than 4,400 high-tech jobs worldwide
Search and filter through Portfolio Jobs to find your next challenge