Israeli water? It's not an oxymoron, thanks to the magic of the innovation spouting from the Startup Nation. Israeli water technology being exported throughout the world? Now that's a miracle! Learn more about that, Eyeview's latest round, the 'rest' of the Startup Nation and the story behind Israel's leading venture capitalist – OurCrowd's own Jon Medved.
To get the weekly highlights directly to your inbox, subscribe now.
Israeli personalized video advertising startup, Eyeview, raises $15M
Israeli startup Eyeview has raised $15 million in a Series D round of financing. The company's video personalization platform optimizes audience data, personalized creative and programmatic audience buying in real time, to serve the most relevant and effective broadcast quality video ad for each consumer. Founded in 2007, Eyeview is headquartered in New York and has its development offices in Tel Aviv. Read up on the company.
OurCrowd in the News
5 Israeli water tech companies that are changing the world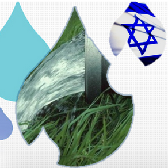 Plato said, "necessity is the mother of invention." That saying couldn't be more true in the case of the Startup Nation. A desert country with an utter lack of natural water resources, Israel has literally made the desert bloom. In the decades since its founding, Israel has become a worldwide leader in turning water scarcity into water abundance. See the list.
The Story of Medved: An exclusive interview with the Startup Nation's leading venture capitalist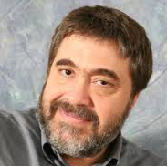 Having invested in over 100 Israeli startup companies, helping 12 of them to get to valuations in excess of $100 million dollars, serial entrepreneur and venture capitalist Jon Medved is considered the unofficial spokesman for the Startup Nation. OurCrowd's CEO and Founder was named one of the top 10 most influential Americans who have impacted Israel and is, according to the Washington Post, "one of Israel's leading high tech venture capitalists." Meet Jon here.
Beyond Tel Aviv: How the rest of Israel is truly becoming a 'Startup Nation'

In general, the "Startup Nation," Israel's official nickname, has mostly referred to the city of Tel Aviv. In recent years, however, that has started to change, with more and more startup centers dotting the Israeli map. Jerusalem, Ashdod, and Nazareth, among others are stepping up their startup game: see how.
Israeli companies Windward and CyberSeal win security innovation award
Windward and CyberSeal were named the first- and second-place winners, respectively, of the 2014 Homeland Security and Cyber Security Innovation Competition. The aim of the competition is to foster leadership from research to commercial implementation, for the benefit of Israel's economy and industry. Learn more.
OurCrowd's News Nuggets


Subscribe for weekly updates about the Startup Nation to your inbox.
See this week's original newsletter here.