Startup of the Week:

IXDen, securing Europe's largest utility

D-ID co-stars with Hugh Jackman in Reminiscence

Israel, Azerbaijan and global entrepreneurship

Memic on track to SPAC

Exits for OurCrowd fund startup

BrainQ raises $40M for breakthrough stroke therapy device

The Guardian: Intuition Robotics' ElliQ is 93-year-old's friend

People.ai raises $100M, joins unicorns

Rambam hospital adopts Surgical Theater sci-fi surgery tech

Prisma Health deploys TytoCare telemedicine in S Carolina

BriefCam video analytics helps secure National Mall

Introductions
More than 3,300 high-tech jobs
Startup of the Week:
Europe's largest utility chooses IXDen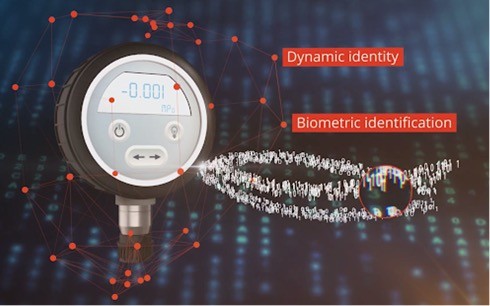 "Our water, our electricity, our food, our airplanes, our cars – everything is vulnerable and everything is under attack," Israeli Prime Minister Naftali Bennett told a CyberWeek conference in Tel Aviv, showcasing the importance of cybersecurity solutions like those offered by IXDen in protecting Israel's water systems. Following a successful POC, the company signed a contract with ENEL, Europe's largest utility by market cap, to implement IXDen's system in Italy. The company is also starting a POC with one of the largest water companies in the US, and expects imminently to sign a contract with one of the largest water companies in Australia. IXDen secures the critical infrastructure across 3,000 sites for Mekorot, Israel's water utility, which recently decided to expand the IXDen partnership to its water quality and electricity departments, from which the company expects a high ROI. Mekorot also announced that they will include IXDen's cybersecurity and sensor data health product in their offering to their strategic partners in Bahrain and Azerbaijan and any other country that adopts Mekorot's services. The cybersecurity for critical infrastructure space is heating up for investors, as shown by two recent acquisitions of IXDen competitors: in July 2021, JFrog acquired Vdoo for a reported $300M, and in June 2020, Microsoft acquired OurCrowd portfolio company CyberX for a reported $165M. OurCrowd is joining this $5M round which is led by HIVE2040. This investment opportunity is closing imminently.
D-ID co-stars with Hugh Jackman in Reminiscence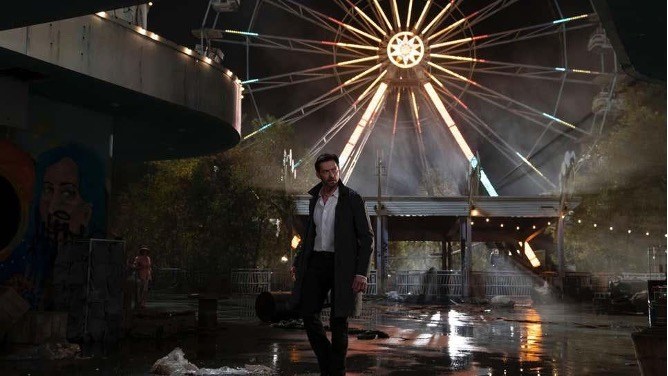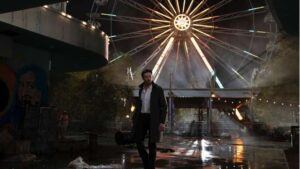 Warner Bros. partnered with OurCrowd portfolio company D-ID to create a special treat for the movie Reminiscence starring Hugh Jackman, Gizmodo reports. D-ID, creators of the technology behind MyHeritage's Deep Nostalgia sensation, developed a deepfake generator for Warner that allows anyone to insert themselves into the film's trailer. Using the generator is simple. All you need to do is go to movie's official website and upload a picture of yourself. The generator will then crank out a short trailer featuring a moving deepfake sequence of your face.
Israel, Azerbaijan and global entrepreneurship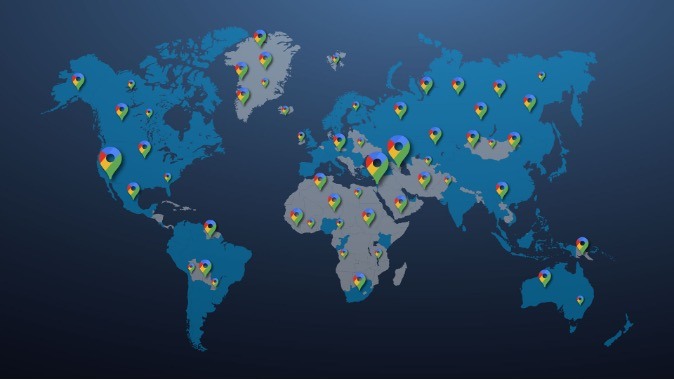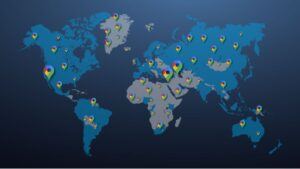 The famous Silicon Valley adage of "if we can't ride a bicycle to it, we won't invest" is no longer true. In our post pandemic reality, startup location is no longer a critical component of venture investing. This is one of the reasons why OurCrowd signed an investment agreement with Azerbaijan – because it represents the future. Our modest memorandum with Azerbaijan is an important step in the march toward the true globalization of entrepreneurship. The entrepreneurs and the investors of the future will come not just from Silicon Valley, Rothschild Blvd, Midtown Manhattan, or the City of London. They will come from anywhere, because the startup globe has shrunk to the dimensions of a Zoom screen. The innovators from these areas are aware of the urgent issues that pose the next big challenge for the rest of the world – not just the standard problems of rich, affluent western nations where so much technology is currently located and directed. Read more in my new ''Investors on the Frontlines' column.
Memic on track to SPAC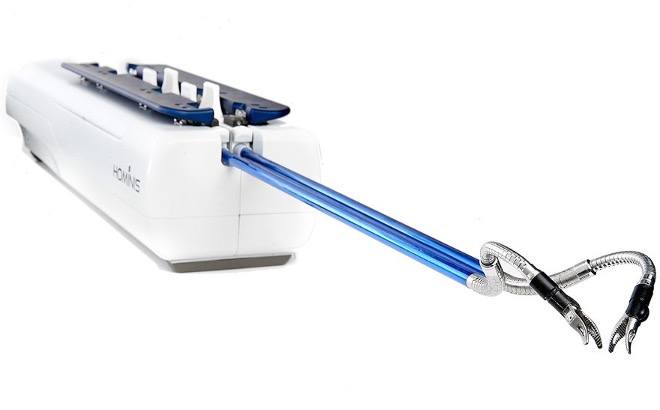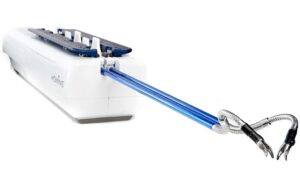 "In a matter of months, the specialty surgical robotics producer Memic leapt from an FDA green light to a $96M funding round, and now to an acquisition agreement that promises to take the company public with a billion-dollar valuation," FierceBiotech reports. Memic, an OurCrowd portfolio company, plans to emerge on the Nasdaq through a deal with the aptly-named special purpose acquisition company MedTech Acquisition Corporation (Nasdaq: MTAC). As a result, Memic will add about $360M to its balance sheet to help boost the launch of its Hominis system, a compact, portable surgical robot built for transvaginal hysterectomies. The device includes a pair of articulated, laparoscopic instruments that aim to replicate human arms, with shoulder, elbow and wrist joints. A third arm guides a video camera through a small, separate incision in the abdomen to help the surgeon view the internal procedure.
Exits for OurCrowd fund startups

OurCrowd is proud to manage 28 funds. Two of them announced exciting exits this week, The Jerusalem Post reports. USVP XII, one of Silicon Valley's leading funds, where OurCrowd is a major investor, announced that Epsagon, whose platform helps teams visualize their service architecture, was acquired by Cisco Systems. Meanwhile, Herzliya-based Otonomo Technologies, which processes huge data sets every day from 40 million cars worldwide completed its SPAC merger with Software Acquisition Group Inc. II and will start trading on the Nasdaq on Monday (Nasdaq: OTMO). Our holding in Otonomo is via the Maniv Mobility Fund, where we are major investors.
Top Tech News
BrainQ raises $40M for breakthrough stroke therapy device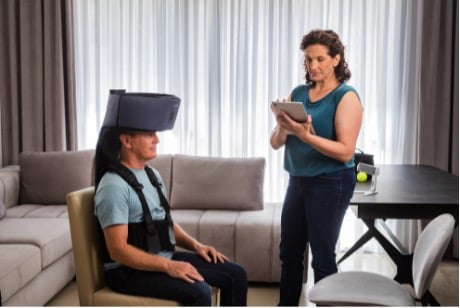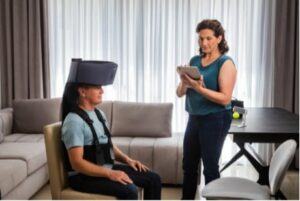 OurCrowd portfolio company BrainQ Technologies raised $40M for its groundbreaking device for stroke injuries which "could be the biggest improvement to stroke therapy in decades or more," TechCrunch reports. Recovering from a stroke is often a long and difficult process as neural pathways in the brain have been damaged and beyond the capabilities of medical science to repair. "We map the channels of healthy brains and non-healthy brains and compare them. Once we find these, we use a low-intensity magnetic field therapy to resonate in the brain and facilitate its endogenous recovery mechanisms," says CEO Yotam Drechsler. Reporter Devin Coldewey admits being highly skeptical about the technology at first. "What was a promising if not well-supported thesis then has turned into one backed by firsthand data and clinical outcomes," he writes. Earlier this year, BrainQ received FDA Breakthrough Device designation. The new investment will be used to bring the product to market.
The Guardian: Intuition Robotics' ElliQ is 93-year-old's friend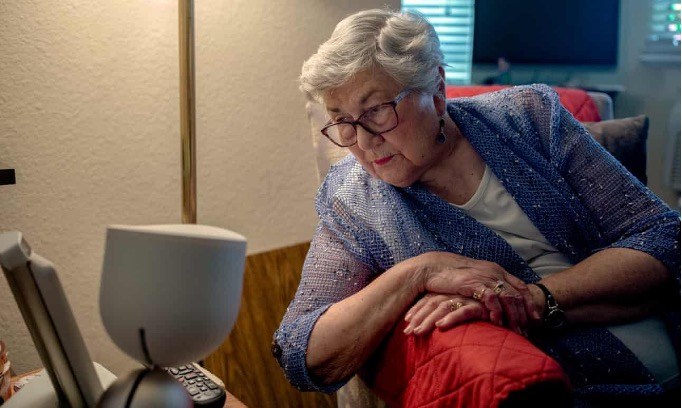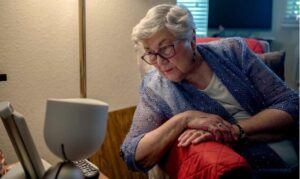 "Almost after every interaction – be it ElliQ reciting her a poem, telling her a joke or engaging her in a conversation about whether she likes sports – she expresses her gratitude," The Guardian reports, describing the relationship between 93-year-old Californian Juanita Erickson and her companion of the past two years ElliQ, the AI-driven digital robot developed by OurCrowd portfolio company Intuition Robotics. "I look upon ElliQ as a friend," says Juanita. ElliQ is similar to an AI assistant like Amazon's Alexa but doesn't passively wait to be given a command. It initiates conversations, remembers what it has been told and tries to project empathy and develop rapport. It can play trivia games and lead mindfulness exercises. "We are looking to create an empathetic digital companion that joins seniors on the journey of life and tries to find opportunities to improve their quality of life," says Dor Skuler, Intuition Robotics' Co-founder and CEO.
People.ai raises $100M, joins unicorns
OurCrowd portfolio company People.ai, a Redwood City, Calif.-based premiere revenue operations and intelligence platform, raised $100M in Series D funding at a $1.1B post-money valuation, Finsmes reports. The round was co-led by Mike Dinsdale of Akkadian Ventures and Abdulla AlBanna of Mubadala Capital, with participation from existing investors including ICONIQ Capital and Lightspeed Venture Partners. The company intends to use the capital to make investments in its SmartData platform and expand into new industry segments and geographies. Led by Founder and CEO Oleg Rogynskyy, People.ai provides revenue operations and intelligence using patented AI technology. The information is used to transform business activity such as email, meetings, and contacts into account and opportunity management solutions that increase sales rep productivity, accelerate revenue growth, and maximize marketing ROI. The company's customers include Zoom, AppDynamics, DataRobot and Okta.
Rambam hospital adopts Surgical Theater sci-fi surgery tech
Rambam Medical Center in Haifa will be the first hospital in Israel to use the VR and augmented reality platform produced by OurCrowd portfolio company Surgical Theater. The hospital will integrate the company's XR technology to prepare for and perform operations in its neurosurgery and pediatric neurosurgery departments. It allows specialists to plan and navigate surgeries using 3D technology, instead of relying on two dimensional CT and MRI scans. The technology is "revolutionizing the operating room," says Professor Gill Sveri, head of Rambam's Department of Neurosurgery. "Through this platform, we can plan access to the brain during surgery in a clear and tangible way, via a 3D-360° view."
Prisma Health deploys TytoCare telemedicine in South Carolina
TytoCare, the telehealth startup in our Qure Health Fund portfolio, is teaming up with Prisma Care, the largest healthcare system in the state of South Carolina, Israel Hayom reports. TytoCare provides the global health care industry's first all-in-one modular device and examination platform for AI-powered, on-demand, remote medical exams.The integration of TytoCare into Prisma Health's current virtual care offering is expected to allow the health system to diagnose and treat patients remotely with in-depth physical examinations during video visits. "We look forward to working together with TytoCare to offer our patients clinic-quality, at-home care in this new era of telehealth," says Dr. Nick Patel, Chief Digital Officer of Prisma Health. The FDA-cleared handheld examination kit allows users to perform comprehensive physical exams of the heart, skin, ears, throat, abdomen, and lungs, as well as measure blood oxygen levels, heart rate, and body temperature.
BriefCam video analytics helps secure Washington National Mall
OurCrowd portfolio company BriefCam, an industry-leading provider of video content analytics technology, has deployed its software platform at the National Mall in Washington D.C., AiThority reports. The initiative is part of a technology donation designed to help the National Park Service and the US Park Police to secure the Mall's monuments, museums and parks. Briefcam's software makes surveillance video footage searchable, actionable and quantifiable, allowing for real-time alerts in the event of suspicious activities. "We very much appreciate BriefCam's role in this technology donation designed to help us optimize National Mall operations, safety and visitor experience," says Deputy Chief Mark Adamchik, from the US Park Police.
Introductions
Your portfolio gets stronger when the OurCrowd network gets involved. Visit our Introductions page to see which of our companies are looking for connections that you may be able to help with.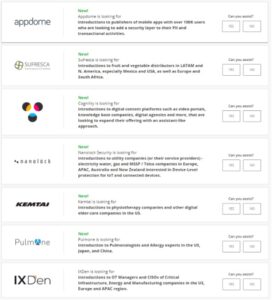 More than 1,200 High-Tech Jobs
Read the OurCrowd High-Tech Jobs Index Q1 2021 here.
Despite the coronavirus pandemic, there are hundreds of open positions at our global portfolio companies. See some opportunities below:
Search and filter through Portfolio Jobs to find your next challenge.