In just under two weeks, OurCrowd will host the Global Investor Summit, a gathering of top tech innovators, startups, angel and VC investors, and other industry leaders to talk about what's on the horizon for trends in the hottest tech sectors and startup investing.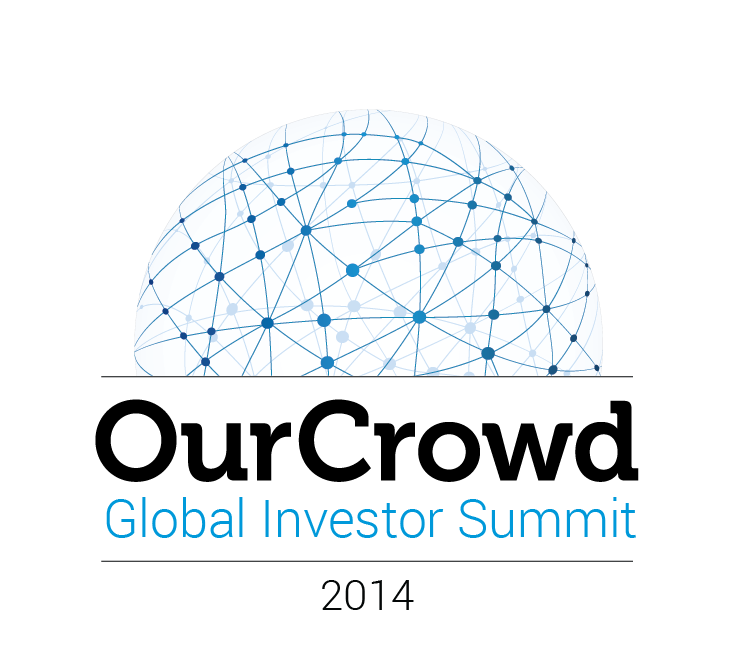 The conference will open on December 9th with welcoming words by OurCrowd Founder and CEO Jon Medved and Mayor of Jerusalem and former venture capitalist Nir Barkat. Throughout the day attendees will hear from a selection of tech leaders, entrepreneurs, VCs and more across panels, keynotes and more intimate meetings.
The list of newly-announced speakers includes:
Nir Barkat
Mayor of Jerusalem

Nir Barkat is an Israeli businessman and politician, and 9th mayor of Jerusalem, the capital of the State of Israel. Mayor Barkat has inspired thousands of Jerusalemites with his vision to turn Israel's capital city into one rich in culture, youth, education, lasting economic development, and tourism, as well as his message of respect and pluralism for all residents of Jerusalem.
Larry Jasinsky
CEO of ReWalk Robotics

Larry Jasinski has served as Chief Executive Officer and as a member of the ReWalk board since February 2012. From 2005 until 2012, Mr. Jasinski served as the President and Chief Executive Officer of Soteira, Inc., a company engaged in development and commercialization of products used to treat individuals with vertebral compression fractures, which was acquired by Globus Medical in 2012.
Dov Moran
Entrepreneur and Active Investor

Dov Moran is Founder, CEO and Chairman of Modu. Before that, Mr. Moran was the founder, Chairman and CEO of M-systems, which invented the USB Flash Drive and other innovative flash data storage devices. The company was acquired by SanDisk Corp for $1.6B at the end of 2006. Mr. Moran is also the Chairman of Tower Semiconductor and Biomas, a bio-tech company.
Rona Segev-Gal
General Partner at Pitango

Rona Segev-Gal is a General Partner at Pitango Venture Capital. Ms. Segev-Gal joined Pitango Venture Capital in April 2005 to head the Enterprise Software sector. Her investment focus is enterprise software startups. She served as a General Partner at Evergreen Partners, which she joined in October 2000 and focused on investments in software companies, with emphasis on enterprise software.
Brig. Gen. (Res.) Dr. Daniel Gold
Inventor of the Iron Dome 

Brig. Gen. (Res.) Dr. Daniel Gold is the CEO and Founder of Gold R&D Technology and Innovation Ltd., and Head of the Israel National Committee for Commercial/Civilian Cyber R&D. Gold was awarded Israel Defense Prize in 2012 for his role in inventing and managing the "Iron Dome" missiles/rockets defense system. Under Gold's leadership, the IDF R&D unit was also awarded the Israel Defense Prize seven times.
Gonzalo Martinez de Azagra
Director, Samsung Ventures Israel

Gonzalo Martinez de Azagra, investor and tech strategist leading Samsung Ventures' Israel venture and fund of fund investments. In the past, Gonzalo worked in PricewaterhouseCoopers' advisory group in Spain and the former Atomic Energy Authority (AEA Technology) in the United Kingdom.
Bruce Taragin
Managing Director at Blumberg Capital

Bruce has 23 years experience as a venture capital investor, entrepreneur, technology investment banker and corporate attorney.  Prior to joining Blumberg Capital in 1998, Bruce co-founded and held several senior management positions within technology companies including Charles River Computers. Bruce also structured and managed early-stage technology transactions at Hambrecht & Quist, Mayer Brown & Platt and Bankers Trust Company.
Leonard Rosen
CEO at Barclays Capital Israel

Leonard G. Rosen is Chief Executive Officer of Barclays Israel and a Managing Director of Barclays, positions he has held since October 2008. From 1994 to 2008, Mr. Rosen was an investment banker at Lehman Brothers, serving in various positions, including as Chief Executive Officer of Lehman Brothers Israel and as a Managing Director within Lehman Brothers' global technology group.
Read the Global Investor Summit speakers' full bios here.
Cocktail party with a touch of Jerusalem | 6:30pm
OurCrowd's Global Investor Summit cocktail party will take place at the new train station in Jerusalem on Dec 9th. He will be accompanied by Yehuda Katz.
Guests include conference participants and members of the broader OurCrowd community. Register here

For further details about the agenda, pricing and exclusive OurCrowd rates at Jerusalem hotels, visit the Global Investor Summit website.
Note the conference is for accredited investors only. Space is limited.
We look forward to seeing you in Jerusalem!