Finding big trends — and the companies making them happen — is paramount for success as an early stage investor. I've written about tools angel investors use to identify and track potential investments in my Forbes column as I try to bubble up some of these apps in my weekly column here on the OurCrowd blog.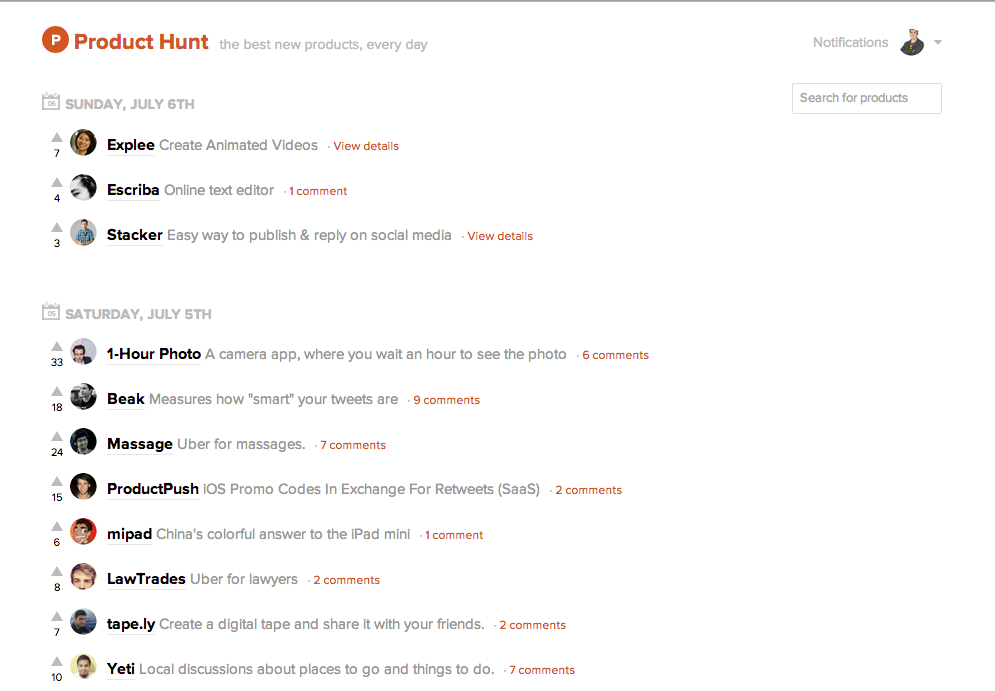 One tool that's burst on the scene is so simple yet makes so much sense. It's called Product Hunt and was developed by a guy named Ryan Hoover. Product Hunt surfaces the best new products every day. Along with a list of cool apps, users of Product Hunt get access to read some of the smartest investors and entrepreneurs discuss the tools and apps. Frequently, in the comments section, the founder of the new app or software product will show up and answer questions about his/her product as they arise.
Right now, only a few select contributors can share the apps they find and love — and that keeps the quality of the products high. Users can vote up and comment on the apps they like which performs a community filter on the apps that appear on the site. The founder of Product Hunt has a weekly podcast aptly named, Product Hunt Radio. Ryan was just interviewed by Jason Calacanis on This Week in Startups.
Turns out, this simple tool and site is very useful to discover and research new companies and technologies — early on in their development process.
Check out Product Hunt and use it to identify big trends and soon-to-be-popular tools and technologies.
[xyz-ihs snippet="ZackMiller"]