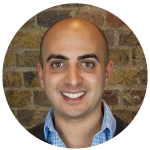 This guest post was written by Daniel Abrahams, CEO of CurrencyTransfer.com, the world's first online marketplace matching users with the most competitive international payment quotes. The platform offers instant booking ability in one live, transparent venue.
As a tech entrepreneur, I've seen first hand the fantastic correlation between community management initiatives and startup success. Not only do organizing events create buzz and a 'feel good factor' with your local tech ecosystem, it can crucially draw interest from both prospective investors and end users.
Today, I'll share my story as CEO of CurrencyTransfer.com, and in particular the way we approached the arrival of our British fintech business in 'The Startup Nation.'
Making our mark in 'The Startup Nation'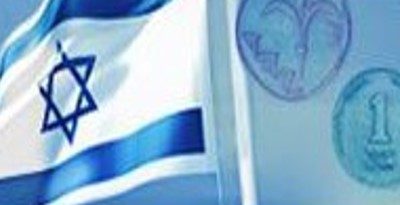 Recently, we opened an office in Tel Aviv. As many of you know, Israel has become one of the leading startup capitals of the world, and R&D center to some of the world's leading companies. With an already thriving fintech community surrounding us, we brainstormed on how we can make an instant name for ourselves in the Tel Aviv start up ecosystem. Our solution was to host a 'meetup' that would pull together some of the major players in the local fintech scene.
Every event should have an objective. Our clear goal was to get on the radar of, amongst others: investors, entrepreneurs, smart service providers and influential sneezers. This is how we did it:
Don't be 'me too.' Choose a wow factor venue

Meetups can go one of two ways. The first taken by many companies is the typical office gathering or ''same same venue'' that not only attracts little to no excitement, but also shows a lack of creativity. The second more complex path, "the road less traveled" consists of throwing an event that portrays the company's innovative culture and unique way of thinking.
We tried to take the latter option, and based on our turn out, it was worth it. In our case, we decided to throw 'FinTech Aviv' at a brewery in the financial district of Tel Aviv. This in turn called for a casual and amusing setting, created a talking point, and had CurrencyTransfer.com branding at the epicenter of it all. It was a good start.
The art of networking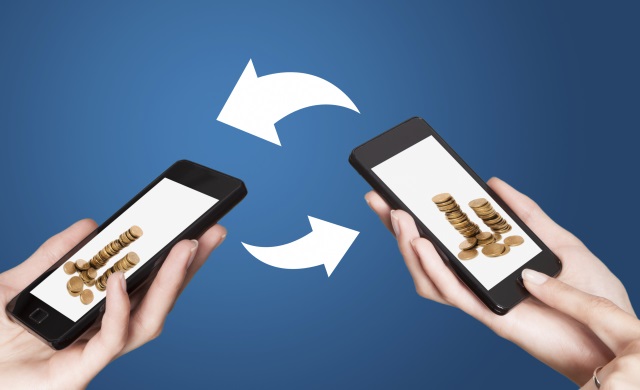 When throwing a local meetup, networking effectively pre and post event is always critical. Our team of 'social butterflies' effectively used a variety of inbound marketing tactics to attract fintech companies, entrepreneurs, journalists and business professionals. We personally outreached to 'influential sneezers' using twitter, facebook, linkedin and good old fashioned hustling over the phone. Typically, you get what you put in and we left no stone unturned to ensure a rock solid guest list.
The key to a successful event is having an excellent anchor guest speaker and a vibrant agenda. We invited Yoni Assia, CEO of eToro, to deliver a 10 minute talk on social and its link to FinTech. Just as important, we also invited 5 local startups to deliver a short elevator pitch on their product. The mix of established and new startup rockstars, together with the attendees they brought themselves, helped craft a fantastic turnout.
Great events = Great PR

Just by hosting an event, we were automatically seen as 'influencers' in the world of FinTech to the 150+ attendees in the room. Throwing any sort of event gives any company valuable PR, not only because all the guests will, by default, hear about your company, but just think about how if your event is one to remember, every time someone mentions it in the future, your company name will be mentioned along with it.
Although the ROI of brand recognition can't be measured to a T, I passionately believe that showing you care about your community and local ecosystem brings tremendous long term benefits. These can far outweigh a 'one hit' cheap push marketing print ad in an industry paper.
Try to find a supportive sponsor
Often, meetups of this size draw together like-minded sponsors.  As a startup, it is important to find the right people to sponsor your event. The best, most strategic sponsors right off the bat would be companies that already attain a large presence in the community your company is striving to be in.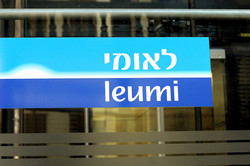 In our case we teamed up with tech savvy Bank Leumi, who already have a prominent fintech track and accelerator program that backs ambitious startups. Together with prominent law firm Yigal Arnon, we struck up a great relationship with our contacts Dorel and Guy who have provided so much help, support and guidance since our move to the wonderful Israeli 'Startup Nation.' Their support has far outweighed their contribution to the evening.
So, here are my 5 main takeaways for startups looking to start community management initiatives:
Pull in a big name to anchor your event
Plan every step of the pre and post event marketing
Get the agenda and location right to energize potential attendees
Find a strategic sponsor who can support your event
Get post event feedback from guests to help with your next initiative
To conclude, be bold and seriously consider planning an event for your startup! Yes, it's hard work. Yes, it takes planning.  Yes, the ROI isn't immediately obvious. But don't underestimate the phenomenal long-term benefits that can catapult your brand into one of the coolest, most talked about startups in your ecosystem.
Thank you Israel and 'The Startup Nation' for welcoming us with open arms.
[Editor's note: Social events can literally launch a startup, providing it strong momentum behind the added visibility and networking opportunities that a good event brings. That was much of the thesis behind why we invested in OurCrowd portfolio company, Bizzabo.]