Our American friends around the world celebrate Thanksgiving today: a time for turkey gobbling, pumpkin pie eating and a whole lot of festivities (and family!).
Even the team at OurCrowd has reason to celebrate and be thankful for this year.
Since 2014 is turning out to be an amazingly successful year, we think it's a good time to look back at our most recent accomplishments and see how far we've come.
So, without further ado, here are the 6 awesome things we are thankful for this year:
Office expansion: OurCrowd has opened new offices around the world and launched operations in exciting regions. Our new locations include New York, Chicago, Australia, Latin America, and Hong Kong. Over the past year OurCrowd has grown both in size and staff. We have had the pleasure of welcoming new team members who have joined old and newly-opened departments, bringing with them a wealth of experience and talent.
Going global: Expanding from the Startup Nation, OurCrowd began the search and the global partnerships to reach further for new innovative investment opportunities.
OurCrowd-family celebrations: Over the course of the year OurCrowd's 'family' has expanded symbolically too, with lots of births (both children and grandchildren), engagements , marriages, and more. Congratulations to all and we look forward to celebrating many more happy occasions together!
Crowdfunding's first IPO: In September, OurCrowd's portfolio company ReWalk completed its initial public offering (IPO) on the NASDAQ. ReWalk is also the first exoskeleton system to receive FDA approval, as of this year. This is quite a milestone in the evolution of venture capital investing, and as to the best of our knowledge, it is the first time a company that received investment from an equity crowdfunding platform has gone public; we're proud that our investors may share in the success.
New milestones: OurCrowd is proud to have raised around $70 million for 54 portfolio companies!  These numbers demonstrate that our unique model works and can be effectively used for major funding rounds. The fact that OurCrowd has deployed more money for our companies than our Silicon Valley competitors proves that we are indeed at the forefront of equity crowdfunding innovation.
Global Investor Summit: Coming up next month is OurCrowd's Global Investor Summit — December 9-10th in Jerusalem — and what is considered to be the biggest event of the year! The Global Investor Summit is the first of its kind, bringing together angel and VC investors from around the world to meet our team and each other, as well as industry leaders from across the spectrum and more than 30 startups from OurCrowd's portfolio – across sectors and stages. For further details about the event, visit the Global Investor Summit website.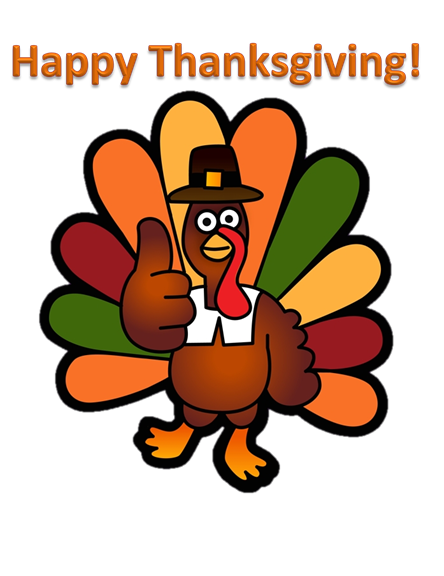 Here at OurCrowd we're thankful for what the we've accomplished this past year, and excited to see what we can achieve for our portfolio companies, investor community, and the Startup Nation.
From the team at OurCrowd, we wish all a very happy Thanksgiving!