Startup of the Week: BionicHIVE's robot warehouse

CytoReason: Pfizer's secret Israeli sauce

Portfolio exit: Cisco acquires Kenna Security

Nexa3D raises $55M for faster 3D printing

Sufresca: Keeping food fresh without plastic

Polaris Quantum Biotech: Supercharging drug discovery

CropX: Working with NASA to help farmers

Materials Zone: $6M for materials discovery

Mitsubishi drives forklifts from afar with Phantom Auto

Explorium raises $75M Series C

ThetaRay lands $31M and government clients

Earned wage access provider DailyPay raises $500M

Morphisec exposes RevengeRat spear-phishing threat

Introductions

More than 1,100 high-tech jobs
Startup of the Week:
BionicHIVE: Elon Musk hails "robot future"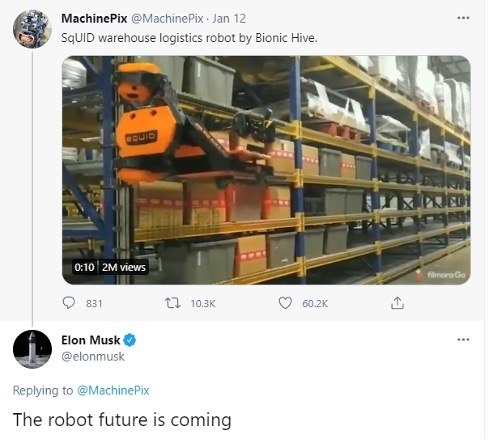 The robot future is coming," exclaims Elon Musk, sharing a video of SqUID, the automated warehouse robot developed by our portfolio company BionicHIVE, that has been viewed more than two million times. SqUID is the only fully-automated warehouse robot technology that transforms existing facilities into autonomous warehouses of the future without any need to construct dedicated new buildings. The World Economic Forum says SqUID's technological power and its ability to climb and work within existing infrastructures puts it in a unique category of its own: an "Autonomous Climbing Robot." The robot carries, lifts, places and retrieves items from anywhere in the warehouse, with no height limitation. It travels along the floor and then climbs tracks that are simply bolted onto existing shelves, scanning QR codes on the floor and shelving to find its way, avoiding collisions with people and other robots. BionicHIVE has proof-of-concept in process with major logistics and consumer companies, including DHL. The strong management team has deep experience in cutting-edge military tactical robots and automated ground and aerial vehicles. CEO Ilan Reingold is the former Chief Business Officer of Sony Semiconductor's IoT business unit and served in the IDF's elite Unit 8200. CPO Liran Raizer is the former VP engineering of Galileo Mobility and co-founder of tactical dronemaker Bluebird Aero Systems. CTO Olivier Haddad has over 20 years' experience of complex defense and infrastructure projects and was senior architect for mPrest, software developer for the Iron Dome rocket defense system, and an OurCrowd portfolio company.
CytoReason: Pfizer's secret Israeli sauce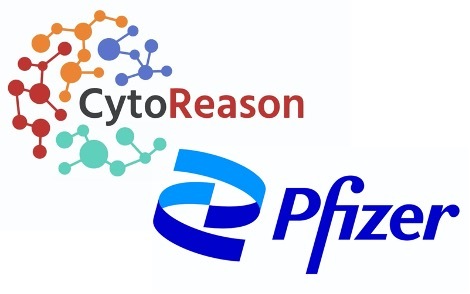 Scientists at Pfizer and other pharmaceutical giants are using technology developed by OurCrowd portfolio company CytoReason to speed up the discovery of new drugs, cut costs and reduce animal and human trials. Pfizer says the company's AI technology helped speed up research into a new treatment for ulcerative colitis."The results we found in partnership with CytoReason supported Pfizer's decision to begin the clinical development of this drug," says Mike Vincent, chief scientific officer of Pfizer's Inflammation and Immunology Research Unit. Six of the world's 10 largest drugmakers, including GlaxoSmithKline and Roche, are among the multinationals now using CytoReason's AI technology to develop hundreds of drugs. They were joined this week by Swiss multinational Ferring Pharmaceuticals, which says it is collaborating with CytoReason to establish new treatment options for patients with inflammatory bowel disease, Mobile Health News reports. Join OurCrowd as we invest in a Series A round with Pico Venture Partners and Pontifax.
Portfolio exit: Cisco acquires Kenna Security
Kenna Security was acquired by Cisco for an undisclosed amount. It's the third exit for an ourCrowd portfolio company this year following the Signals Analytics merger with Kenshoo, and Innoviz's SPAC. Kenna's threat-assessment platform gives Cisco technology that uses machine learning to sort through the massive pile of threat data that comes into a security system on a daily basis and prioritizes the threats most likely to do the most damage. "That could be a very useful tool these days when threats abound and it's not always easy to know where to put your limited security resources. Cisco plans to take that technology and integrate into its SecureX platform," TechCrunch reports.
Nexa3D raises $55M for faster 3D printing
OurCrowd increased our investment in Nexa3d, the leader in ultrafast polymer 3D printers, as it raised $55M from investors including Saudi Aramco Ventures. Since backing the company in its earliest days, we believed in the vision and future development of this remarkable new market for additive manufacturing. Today, the market has really arrived and is now growing dramatically. This significant new investment will allow Avi Reichental and the brilliant Nexa3D team to extend their market leadership, as they deliver a host of new products and breakthrough technologies to an ever-larger group of satisfied customers and partners, as I told TCT Magazine.
Top Tech News
Mitsubishi drives forklifts from afar with Phantom Auto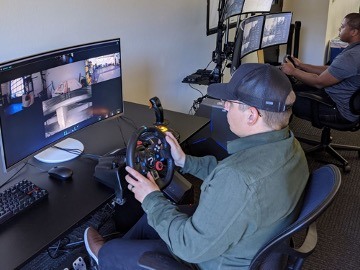 OurCrowd portfolio company Phantom Auto, a California-based startup focusing on remote vehicle operation, will provide logistics equipment heavyweight Mitsubishi Logisnext Co. with software that enables forklifts to be operated remotely from thousands of miles away, Bloomberg reports. Kyoto-based Mitsubishi Logisnext is the third-biggest company in the $45 billion-plus global market for forklifts. The tie-up will offer forklifts that can rove around a warehouse in California, controlled by workers sitting at a desk a continent away. "We're moving warehouse workers into office jobs," says Elliot Katz, Phantom Auto co-founder and chief business officer. Because it removes geographic labor restrictions and improves efficiency as drivers can be "teleported" into factories experiencing surges, the software offers the potential to knock 30% or more off forklift operation costs, Katz says.
Explorium raises $75M Series C
Data science startup Explorium closed a $75M Series C funding round led by Insight Partners, with existing investors Zeev Ventures, Emerge, F2 Capital, 01 Advisors, Fort Ross Ventures, Vintage and Dynamic Loop Capital also participating. OurCrowd is an investor in F2 Capital where Explorium was incubated. The round brings Explorium's total funding to more than $127M. Explorium, founded by Maor Shlomo, Or Tamir, and Omer Har, employs 130 people and plans to significantly increase its workforce both in Israel and the US this year. "During Covid-19 our business boomed as many of the prediction algorithms our clients had been previously using were completely wrecked and many data scientists were looking for new data resources to fix the models," Co-founder and CEO Maor Shlomo tells Calcalist. "We completed a funding round last July but with this growth decided to move faster and be more aggressive. We have a very big vision and have so far only scratched the surface. We will become the platform for searching data and anyone who is looking for an analysis process will start with us to confirm they have the best resources before integrating their algorithms."
ThetaRay lands $31M and government clients
Israeli cybersecurity company ThetaRay completed a $31M financing round led by JVP and Benhamou Global Ventures with the participation of Saints fund and existing investors including OurCrowd, and Bank Hapoalim SBT, bringing the company's total funding to more than $90M, Globes reports. ThetaRay enables the acceleration of cross-border payments between banks while protecting financial institutions from financial crime. ThetaRay also announced that the Nigerian and Ukrainian governments have successfully implemented ThetaRay's solutions for fighting terrorism and corruption. These governments join some of the largest banks in the world, including Banco Santander, that use ThetaRay's technology to ease international commerce and disrupt global financial crime.
Earned wage access provider DailyPay raises $500M
OurCrowd portfolio company DailyPay raised $500M and is adding Carrick Capital Partners to its board of directors as it seeks to expand beyond earned wage access that provides employees an option of receiving part of their earned paycheck ahead of their payday, Payments Source reports. "Since 2016, we have partnered with world-class employers to enable their employees to access or save their pay as they earn it," says DailyPay Founder and CEO Jason Lee. "We are now expanding our platform to change the relationship between merchants and their shoppers, as well as financial institutions and their customers. This platform enables us to create a new financial system by rewriting the invisible rules of money."
Morphisec exposes RevengeRat spear-phishing threat
Microsoft issued an alert over a remote access tool (RAT) first exposed by OurCrowd portfolio company Morphisec as part of a sophisticated Crypter-as-a-Service that delivers multiple RAT families, ZDNet reports. Dubbed RevengeRAT, Microsoft says it has been used to target aerospace and travel sectors with spear-phishing emails. RevengeRAT, also known as AsyncRAT, is being distributed via carefully crafted email messages that prompt employees to open a file masquerading as an Adobe PDF file attachment that in fact downloads a malicious visual basic (VB) file. According to Microsoft, the phishing emails distribute a loader that then delivers RevengeRAT or AsyncRAT. Morphisec says it also delivers the RAT Agent Tesla. "The campaign uses emails that spoof legitimate organizations, with lures relevant to aviation, travel, or cargo. An image posing as a PDF file contains an embedded link (typically abusing legitimate web services) that downloads a malicious VBScript, which drops the RAT payloads," Microsoft says.
Introductions
Your portfolio gets stronger when the OurCrowd network gets involved. Visit our Introductions page to see which of our companies are looking for connections that you may be able to help with.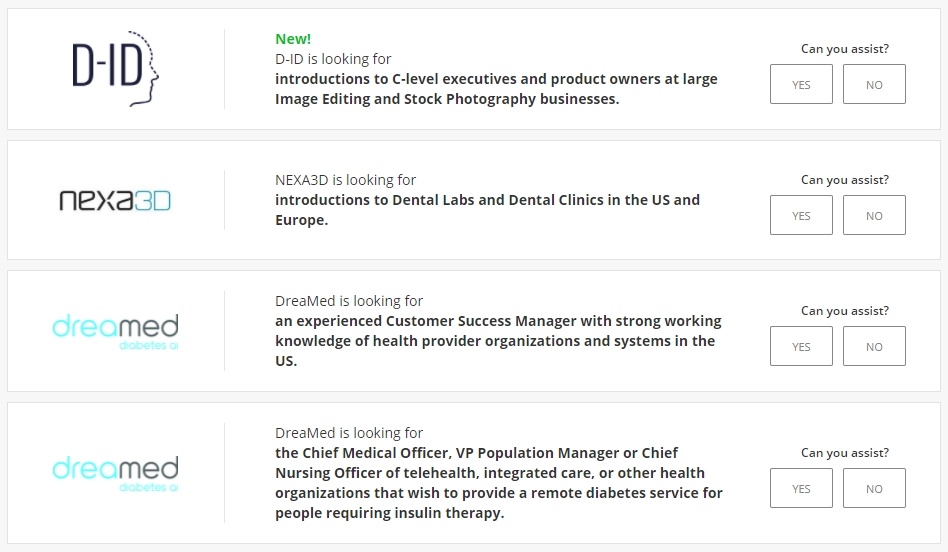 1,100 High-Tech Jobs
Read the OurCrowd Quarterly Jobs Index here.
Despite the coronavirus pandemic, there are hundreds of open positions at our global portfolio companies. See some opportunities below:
Search and filter through Portfolio Jobs to find your next challenge.