The latest from the Startup Nation: new comprehensive report gives an in-depth analysis of Israel's leading sectors; amazing brain-tech startup making some (neural) waves as it makes worldwide 'most innovative' list; 4 Israelis among '100 most influential FinTech leaders'; and more…
Start getting this weekly newsletter via email: Subscribe now
The state of startups in Israel: An in-depth analysis of leading sectors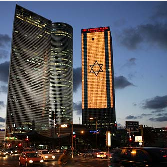 The first half of 2015 has seen Israeli venture capital firms and startups reach unprecedented heights. In the face of myriad studies, statistics, fundings, and exits among Israeli startups and venture capitalists in the past couple of years, a new report aims to undertake a more in-depth analysis of the state of the Startup Nation. The comprehensive report reviews high-tech sectors and examines data to understand current trends and where the industry is headed in the coming years. Learn more.
OurCrowd & Portfolio Companies in the News
Brain-tech startup ElMindA makes worldwide 'most innovative' list
Israeli biotechnology firm ElMindA – developers of the world's first FDA-approved neural functional assessment tool to visualize serious brain trauma and illnesses – has been named one of the 49 most innovative startups in the world by the World Economic Forum. ElMindA's system can detect early stages of degenerative brain diseases like Alzheimer's and Parkinson's, and assist physicians in coming up with more effective treatment plans for brain disorders, like ADHD/ADD. Learn more.
4 Israelis among '100 most influential FinTech leaders'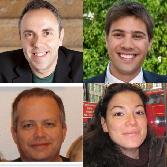 Hot Topics business innovation site has released a list of the '100 most influential FinTech leaders' and four Israelis are included. The honor is especially praiseworthy as this online community is made up of other top tech leaders. The Israelis cited for changing the way individuals and businesses manage their finances are Chen Amit, Yoni Assia, Shlomit Kugler, and Yaron Samid (CEO of OurCrowd portfolio company, BillGuard). Meet the Israeli FinTech leaders.
TechCrunch interview with longtime VC Jon Medved

Many crowdfunding startups now make it easier for founders to reach a bigger audience of investors, and OurCrowd is one of them. To learn the latest about the company, which raised $25 million in Series B funding from undisclosed investors last year, TechCrunch talked with founder and CEO (and longtime VC) Jon Medved. Hear from Jon.
Altruism app seeks to bring out the best in users

Angels Nearby CEO Charly Setbon, a 25-year veteran of the Israeli tech scene, decided to "give back" by developing an app that would enable people to connect in order to give or get help – and turns favor-seeking and doing into a sustainable business model. Just a few months old, Angels Nearby already has several thousand users. Learn more.
OurCrowd's News Nuggets


Subscribe for weekly updates about the Startup Nation to your inbox.
See this week's original newsletter here.
[xyz-ihs snippet="HowToInvestInIsraelCTA"]