Beyond Meat and Lemonade were the best performing IPO debuts of 2019 and 2020 thus far – both companies in which OurCrowd had the privilege to offer our investors before they went public. We are proud to be counted among those who have supported these impactful companies, and look forward to taking part in the journeys of more promising companies in the future.
Speaking of going public – I predict that the special purpose acquisition company (SPAC) market will roughly double this year and become an accepted alternative way for growth companies to go public by merging into the SPACs. As we see from Bill Ackman's $4 billion SPAC, the market for these kind of structures has heated up beyond recognition. As stated in CNBC, "…SPACs are growing in popularity. So far this year they've have raised more than $12 billion, according to Dealogic, putting the dealflow on track to surpass 2019′s record total of $13.5 billion." Watch more on the SPAC boom, on CNBC.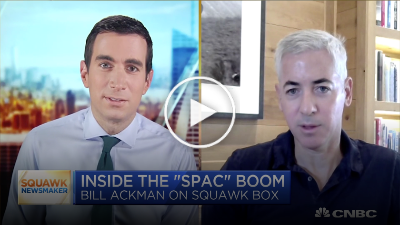 Top Tech News
Congrats to two OurCrowd portfolio companies on their raises which we were proud to take part in.
Our agtech company Taranis raises $30M – their system analyzes ultra-high-resolution images of crops to detect early signs of diseases, insect infestations, nutrient deficiencies, water damage, and other risk factors.
RealView Imaging raises $10M for medical holograms system. "Spending most of my career in Medical Imaging, I envisioned that holography will become a major tool in therapeutic medical procedures, supporting the required accuracy and minimizing errors," explained Dr. Morry Blumenfeld, Venture Partner at OurCrowd and formerly Managing Director of GE Healthcare Israel.
Watch: GWU Hospital doctor's new research of COVID-affected lungs using virtual reality, featuring Surgical Theater.
Israel is spearheading a 'Bio-convergence' revolution – Check out this post from the IIA's Anya Eldan, regarding Bio-convergence – explaining why Israel's life science sector is going to boom.

Increasing global access to medical innovation requires more than shipments of medicine and technology to communities in need of extra support. It requires innovators to consider elements of accessibility such as timeliness, affordability, durability, and storage requirements. Read up on Creating Global Access to Medical Innovation which we heard about at the OurCrowd Pandemic Innovation Conference, from Dr. Ruth Atherton, Deputy General Counsel and Director of the Bill & Melinda Gates Foundation. 
How have events professionals fared during COVID-19? See how event professionals adapted to the new normal in this Forbes piece, featuring insights from a study conducted by HoneyBook.
Watch the Latest from OurCrowd
"I have been doing this now for 35 years… this is unlike anything I've ever seen before. I detest when people use the word unprecedented but I am going to use it," said Scott Bessent, CEO and Chief Investment Officer at Key Square Group, at the OurCrowd Pandemic Innovation Conference, regarding the coronavirus pandemic. Read about investing in a time of crisis or rewatch the session.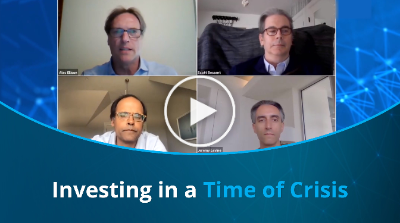 Looking to Connect
Search and filter through OurTalent to find your next challenge.
---