Top investment opportunities
Startup of the Week: ThetaRay, trusted global payments
The Lancet: SaNOtize nasal spray effective against Covid
Biden's Middle East visit will help bring down Sand Curtain
OurCrowd launches upgraded mobile app
Edge Gaming raises $30M to fund playable game clips
Kini brings in $4.3M for on-demand pay in Southeast Asia
wefox completes $400M Series D round, valuation reaches $4.5B
YuLife raises $120M for gamified wellness-oriented life insurance platform
BBC: Moodify's smell of success
Introductions
More than 3,200 high-tech jobs
Startup of the Week:
ThetaRay: Trusted global payments
The war in Ukraine and accompanying economic sanctions on Russia are pushing financial institutions to ensure they have effective solutions to conduct their global cross-border payments business, now valued at $37T worldwide. ThetaRay, a rapidly growing Israeli company, has created and deployed SONAR, a proprietary, state-of-the-art, AI-driven SaaS platform that provides banks and FinTechs with superior anti-money laundering capabilities. SONAR uses "artificial intelligence intuition" based on proprietary algorithms, allowing it to analyze dozens of risk indicators associated with financial crimes to detect suspicious transactions. This translates to higher revenues, reduced operational costs, significantly improved customer service and expanded risk coverage for clients. Some of the world's top financial institutions are now ThetaRay clients, including 3 of the 12 largest correspondent banks outside China, several Tier-1 UAE banks, and FinTech powerhouses such as Travelex, Nuvei and Payoneer. The company's ARR rose 2.5X during the last 12 months, and ThetaRay forecasts a 3X YOY increase in ARR by the end of 2022. OurCrowd is participating in this $12M SAFE at a 20% discount.
The Lancet: SaNOtize nasal spray effective against Covid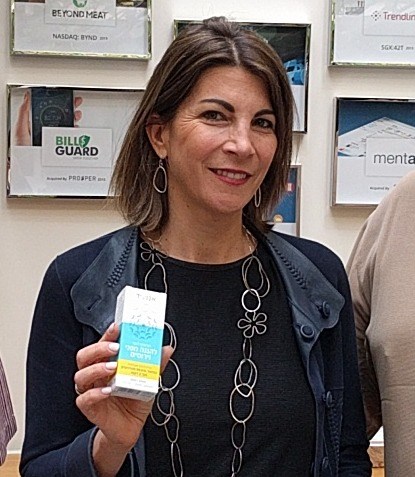 The antiviral nasal spray produced by our portfolio company SaNOtize reduces 99% of Covid-19 viral load within 48 hours of treatment, The Lancet reports. Phase 3 clinical trials conducted by SaNOtize and its partner Glenmark Pharmaceuticals were published in The Lancet Regional Health Southeast Asia. The study was conducted during the Delta and Omicron surges, showing the spray to be effective on the known variants of Covid-19. "Viral load has been linked to infectivity, poorer health outcomes, and complications from long Covid," says Gilly Regev, Co-founder and CEO of SaNOtize. Evidence is mounting that the SaNOtize spray "represents an effective, well-tolerated antiviral treatment that significantly shortens the course of Covid-19." The spray is now available in India, Singapore, Malaysia, Hong Kong, Taiwan, Nepal, Brunei, Cambodia, Laos, Myanmar, Sri Lanka, Timor-Leste and Vietnam, and has received a CE mark in Europe that allows it to be launched in the EU. It is also approved and being sold in Singapore, Hong Kong, Israel, Thailand, Indonesia and Bahrain under the brand name enovid™ or VirX™. SaNOtize is currently funding on the OurCrowd platform.  
Biden's Middle East visit will help bring down Sand Curtain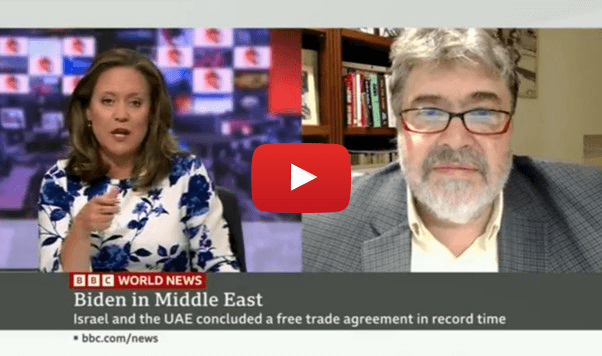 The Middle East is on the brink of a new era, as I told the BBC, CNBC, CBN and other global media as President Joe Biden landed in Israel this week on the first leg of a regional visit. The Sand Curtain that has divided Israel from its regional partners is coming down, and President Biden's trip will help to push the process forward. We already have billions of dollars of trade with the UAE, and the prospect of Saudi Arabia joining the Abraham Accords opens up infinite possibilities for regional cooperation in tech and business investment. Just as we were among the leaders of Israel's business relations with the UAE, OurCrowd is poised to be in the vanguard of future ties with Saudi Arabia and the rest of our new friends across the Middle East.
OurCrowd launches upgraded mobile app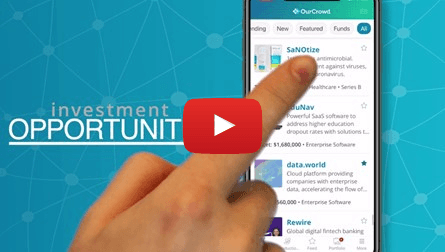 Tap. Swipe. Invest. It's here. The enhanced OurCrowd mobile app allows you to open the world of startup investing on your Android or iOS device, as reported in the Times of Israel. The upgraded OurCrowd app allows users to receive real-time information on new investment opportunities, check the performance of their current portfolio, receive the latest news on OurCrowd companies and the startup ecosystem, and review and download key documents and reports.    
Edge Gaming raises $30M to fund playable game clips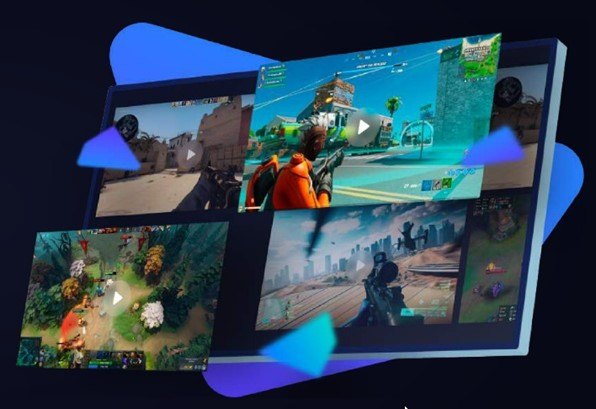 Our portfolio company Edge Gaming raised a $30M Series A round to enable gamers across the world to share their finest moments with others, VentureBeat reports. The company's platform allows gamers to create Playables – scenarios captured from live games that can be shared, played, re-enacted, re-lived, and experienced by others. Creating a Playable is like recording a video, except it generates a mini-game that can be shared across the company's platform. This round is still open to OurCrowd investors.
Kini raises $4.3M for on-demand pay in Southeast Asia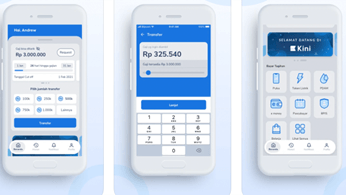 On-demand pay in Southeast Asia takes another step forward with the help of $4.3M in seed funding raised by our portfolio company Kini, TechNode Global reports. Kini aims to bring financial relief to millions of blue-collar workers in Southeast Asia who live from paycheck to paycheck, are underbanked, have limited access to credit, and are vulnerable to predatory lending from payday lenders. The mobile platform provides payday-on-demand services, giving workers immediate access to cash, bill-paying services, and special features including micro insurance and micro investments tailored to the market. This round is still open to OurCrowd investors.


Top Tech News
wefox valuation soars to $4.5B as it closes $400M Series D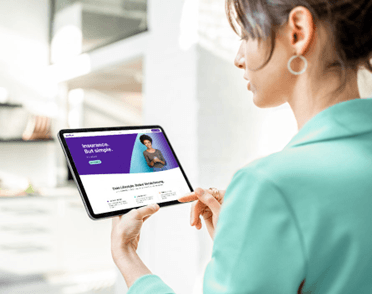 InsurTech vanguard and OurCrowd portfolio company wefox raised $400M in a Series D funding round led by Mubadala Investment Company, the Abu Dhabi sovereign investor, Reuters reports. The round also saw the Berlin-based company increase its valuation from $3B to $4.5B in 12 months, bucking the current trend in the InsurTech market. "Wefox now has more than 2 million customers and we aim to reach 3 million customers by the end of this year. It is further proof that wefox is trusted, and testament to our focus on prediction and prevention, rather than the traditional approach of repair and replace. We are making insurance 10 times better through technology," says Julian Teicke, wefox's CEO and Founder.
YuLife raises $120M for gamified wellness-oriented life insurance platform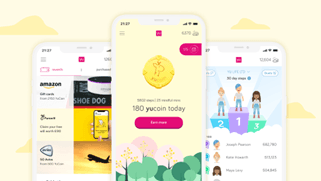 UK-based YuLife wrapped a $120M Series C round, TechCrunch reports. The company goes beyond being an insurance provider by gamifying its product. YuLife's mobile app encourages policy holders to regularly take part in wellness activities and rewards them for healthy living with gifts and goodies. The system is working, with 87% of its clients reporting an improvement to their well-being as a result of using YuLife. "Insurance has the potential to achieve tremendous social good. We believe that well-being must be holistic, and we are committed to building a global financial services brand that can change the lives of millions of people across the world," says Sammy Rubin, YuLife CEO and Founder.    
BBC: Moodify's smell of success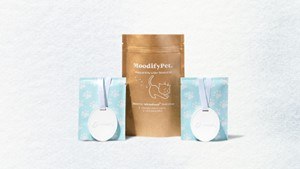 Can the right smell make people more productive? That's the question the BBC's Natalie Lisbona asks in a report on odor technology. She features our portfolio company Moodify, which uses technology powered by over a decade of research at the Weizmann Institute of Science. Moodify's scents can light up the olfactory bulb in the brain, which has more structures than vision or hearing. The company produces malodor control products and is developing scents that enable people to improve their performance, enhance their well-being and increase their safety.
Introductions
Your portfolio gets stronger when the OurCrowd network gets involved. Visit our Introductions page to see which of our companies are looking for connections that you may be able to help with.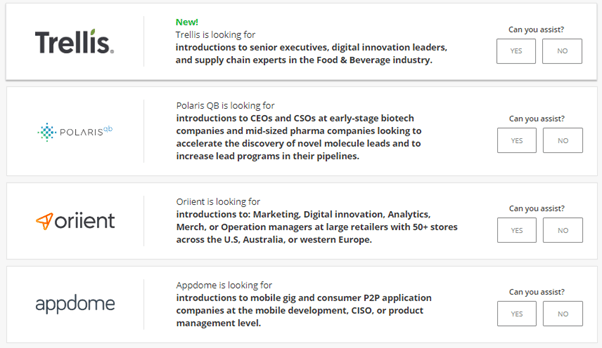 More than 3,200 High-Tech Jobs
Read the OurCrowd High-Tech Jobs Index Q1 2022 HERE.
Search and filter through Portfolio Jobs to find your next challenge