Have you ever read an article online and come across a name of something or someone that seems important to the story but don't know who it is or what it means?
Have you then opened up multiple browsers and clicked back and forth through them in search of the answer? Frustrating, isn't it?
Well, your web browsing experience is about to get better. Israeli startup and OurCrowd portfolio company, Curiyo puts all the information and data you need at your fingertips with just one long click.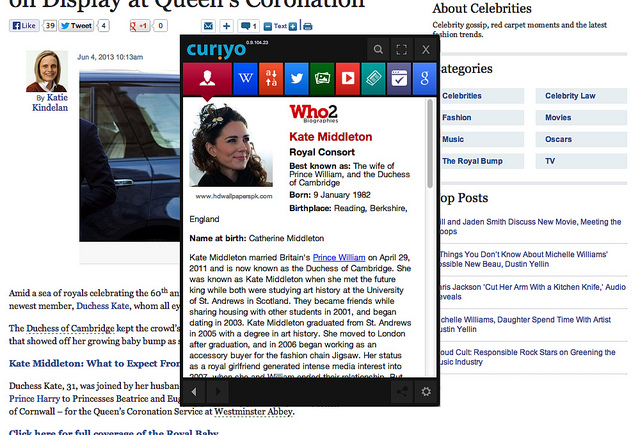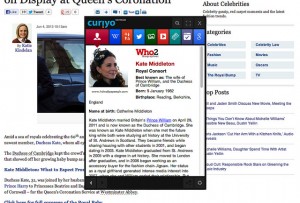 Curiyo, Answers.com founder Bob Rosenschein's newest venture, is software for your web browser that lets you look up names, places and other terms in a pop-up window without leaving the page you're reading.
Walt Mossberg, leading technology columnist for the Wall Street Journal, outlines the Curiyo magic in a review today of the product and found it to be a valuable and easy-to-use addition to Web browsing.
After testing a pre-release version of the product, Mossberg reported that Curiyo "worked well and I can recommend it, especially for readers like me, who tend to get interrupted by unfamiliar references and find it hard to continue reading without looking them up."
Read more on The Wall Street Journal here.
Mossberg also gave a video review of Curiyo, watch it below:
Want to learn more about the future of online content? A few months ago OurCrowd met with Bob Rosenschein to discuss content — why there's so much of it and why we still struggle to find really useful content online. Give a listen to the podcast here.