This week's top investment deals from OurCrowd

Webinar Oct. 20: How AgTech protects our food supply in a pandemic

Can we spread the success of high tech to benefit everyone?

DeSantis taps Israel's BlueGreen to protect Florida's water

Dataloop raises $16M for AI data management platform

D-ID: Israeli face recognition tech lets actors work off set

Innoviz automotive Lidar sensor has higher performance, lower cost

On video: Israelis' first glimpse of the UAE startup scene
Unprecedented investment opportunities in AgTech

The coronavirus pandemic has further weakened a global food supply chain already under strain from increasing population and climate change. Startup technology is increasing farmers' yields, easing distribution and enhancing irrigation, creating unprecedented opportunities for investment in fast-growing AgTech companies. Join us on Tuesday, October 20th and hear how these advances in agricultural technology are being snapped up by local farmers and multinational corporations, and how you can invest in their success. (For accredited investors only).
While high tech rides the pandemic wave, millions are drowning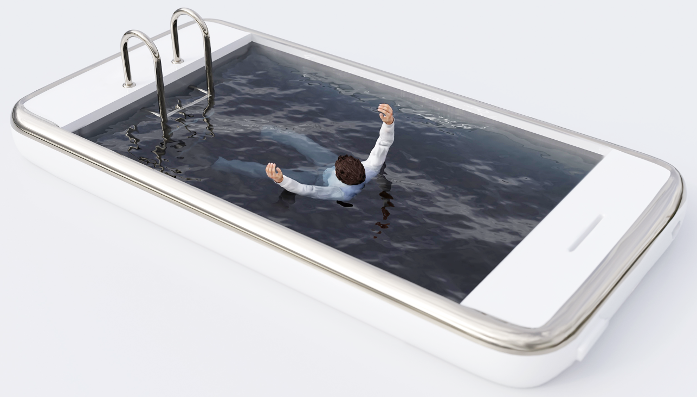 Israel's high-tech fundraising smashed all records in September, breaking the $1 billion barrier for the first time in a single month – a glimmer of good news amid the devastation of the coronavirus pandemic. The astonishing $1.2 billion raised by Israeli companies in September brings the three-quarter total for 2020 to $7.6 billion and sets this tiny country of just nine million people on track to raise more than $10 billion in a single year – another record. But the achievement will be hollow unless we can spread the economic benefits beyond the small proportion of the population actively working in the tech sector. Even while many Israeli startups and investors celebrate their success, some 900,000 people are now either unemployed on furlough. Never has the evidence of a two-tier economy been more stark. While some smart entrepreneurs and investors ride the pandemic wave, millions more are drowning. In this two-tier economy, technology must be the escalator which allows everyone to move up a level. Read more in my latest column for LinkedIn here.
DeSantis taps Israel's BlueGreen to protect Florida's water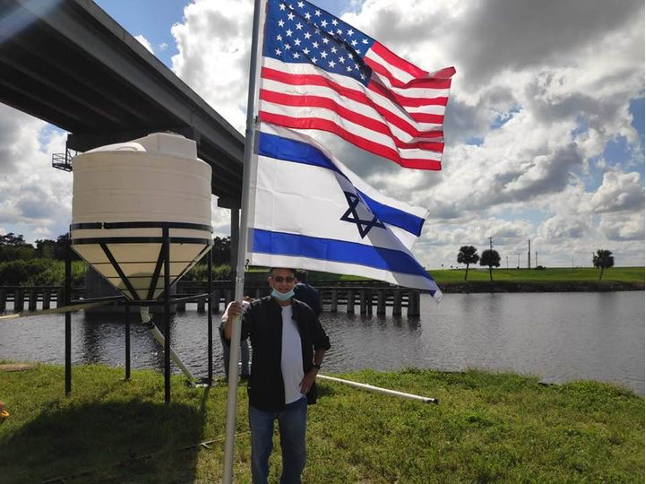 Florida Governor Ron DeSantis called in OurCrowd's newest investment, Tel Aviv-based BlueGreen Water Technologies, to protect Lake Okeechobee and the Caloosahatchee and St. Lucie estuaries from harmful algal blooms that have turned waterways green, poisoned fish and reduced air quality. The blooms "have a debilitating effect on our ecosystems and our communities," said Gov. DeSantis. "That is why, for the first time, I made it a priority to secure dedicated funding to deploy innovative technology to mitigate blue-green algae blooms." Lake Guard Oxy is a proprietary innovative algicide developed by BlueGreen that floats on the surface and prevents the algae from growing. The Governor saw the effectiveness of the treatment when he led a trade mission to Israel in 2019. It will be the first of its kind to be tested in Florida.
Top Tech News
Dataloop raises $16M for AI data management platform
Dataloop, the Herzliya-based startup whose platform streamlines the process of preparing visual data for machine learning, raised $11M in Series A funding led by Amiti Ventures, with F2 Venture Capital, Nextleap Ventures, SeedIL Ventures and OurCrowd. The company also announced a previously undisclosed $5M seed round. Dataloop's customizable SaaS platform for AI data annotation and data management weaves together human and machine intelligence to accelerate vision AI. It allows more businesses to embrace AI by covering the entire data preparation cycle, from training and data labeling, through to automating data ops, customizing production pipelines, and powering enterprises successfully in production. "Many organizations continue to struggle with moving their AI and ML projects into production as a result of data labeling limitations and a lack of real-time validation that can only be achieved with human input into the system," Dataloop CEO Eran Shlomo tells TechCrunch. "With this investment, we are committed, along with our partners, to overcoming these roadblocks and providing next generation data management tools that will transform the AI industry and meet the rising demand for innovation in global markets."
D-ID: Israeli face recognition tech lets the show go on
Many of us can work from home during lockdowns, but actors have been among the worst hit by the pandemic. D-ID's software was developed to preserve your privacy in an age of ubiquitous facial recognition, but as Hollywood and TV shows shuttered because of coronavirus, the company has tweaked its technology to allow actors to manipulate still images of their faces to look realistically like they're talking, smiling and making other facial expressions. "We created an advanced feature that enables actors and productions to film movies from home and save a lot of time and money on filming days," Gil Perry, D-ID's co-founder and CEO tells Israel21c. In an era where the sensitive biometric data in our faces needs protection from the rapidly-growing facial recognition market, D-ID's identity protection makes organizations' photos and videos unrecognizable to facial recognition tools. The company's software renders digital images impenetrable without distorting the image itself. Its AI-powered solution can mislead facial recognition software into mislabeling an image or even changing its appearance.
Innoviz reveals new automotive Lidar sensor with higher performance, lower cost
Innoviz creates high-performance, solid-state LiDAR sensors and perception software that bring vision to the automotive, drone, robotics, mapping and other industries to enable safe autonomy. InnovizOne, the company's automotive-grade sensor, will get its first volume production applications with BMW in 2021. Now it has developed InnovizTwo, which the company says will feature similar, or improved performance, but with a 70% reduction in cost, for installation in lower-cost vehicles. "OEMs are generally willing to pay for level three premium cars up to $1,000 for lidar," Omer Keilaf, CEO and co-founder of Innoviz, tells Forbes. "For level two, the barrier is much lower so they're talking about $400 to $500."
Watch Now
Israelis' first glimpse of the UAE startup scene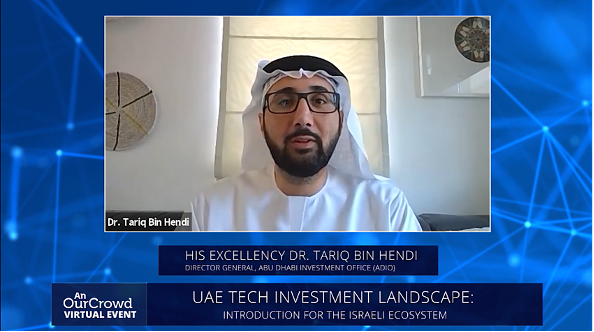 More than 2,000 people from Israel, the UAE and around the world signed up to watch UAE Tech Investment Landscape: Introduction for the Israeli Ecosystem, co-hosted by OurCrowd and Emirates Angels. You can watch the full recording here and read coverage of the event in Khaleej Times, Crowdfund Insider, Startups Magazine, CIO.com and BusinessLiveME. And you can read about our work in the UAE in the Financial Times and a profile of Sabah al-Binali, OurCrowd's Head of the Gulf region, in Arab News.
Job Vacancies
Despite the coronavirus pandemic, there are hundreds of open positions at our global portfolio companies. See some opportunities below:

Search and filter through OurTalent to find your next challenge.