The latest from the Startup Nation: the hottest startups in Israel; Glide's video messaging app a huge hit among America's hearing impaired; 12 impossible ideas that Israelis turned into reality, and more…
Start getting this weekly newsletter via email: Subscribe now
How Israel's hot startup scene is fostering several unicorns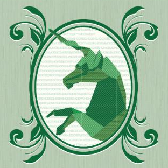 On a recent trip to the Silicon Wadi (also known as Tel Aviv), entrepreneur and investor John Rampton was amazed to meet some brilliant entrepreneurs who are shaping how we do things online. In an Inc. Magazine article, John features some of the hottest startups in Israel that are creating some of the fastest growing companies on the planet; startups he believes have a bright future as well as a potential billion-dollar valuation. Learn more.
OurCrowd & Portfolio Companies in the News
A startup from Israel has accidentally created "WhatsApp for the deaf"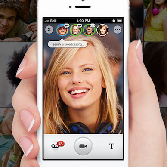 When Jonathan Caras and his co-founders created Glide in 2013, they envisioned it to be like WhatsApp but for video messages, where users send short clips of themselves. But once Glide hit the app stores and accumulated 10 million users worldwide, the team realized they had accidentally created something quite different — a hit among America's hearing impaired. Many deaf people can read and write, but feel they can express themselves more naturally through sign language. This makes a video app like Glide preferable to a text-messaging app like WhatsApp or Facebook Messenger. Learn more.
12 impossible ideas that Israelis turned into reality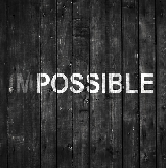 Tell an Israeli his or her invention idea is preposterous, and you've just given that inventor a reason to see it through. Whether it was planting crops in the desert, helping paraplegics walk again, or building a crowdsourced navigation app, most groundbreaking Israeli innovations were initially dismissed as impossible – until bold action turned them into reality. ISRAEL21c takes a look at just a few of the amazing inventions once thought impossible. See the full list.
One-on-one with Alon Alroy from event networking platform Bizzabo

In an interview with Social Media Portal (SMP), Alon Alroy discusses the event networking platform and mobile app he co-founded, Bizzabo, and the common challenges facing entrepreneurs when building a brand presence in digital environments. Alon explains how technologies like Bizzabo disrupt and innovate event planning and management, an industry that hasn't really changed in years. Get to know Alon.
Israeli student Danit Peleg 3D-printed an entire clothing collection

Nine months of research and 2,000 hours to print: That's how long it took student Danit Peleg to complete her final design project. Peleg, a 27-year-old recent graduate from the Shenkar College of Engineering and Design in Israel, decided to create her entire collection using a 3D printer. Each piece took about 400 hours (almost 17 days) to complete. Peleg plans to continue exploring 3D printing and possibly do her own line in the future. See Danit's work.
OurCrowd's News Nuggets


Subscribe for weekly updates about the Startup Nation to your inbox.
See this week's original newsletter here.
[xyz-ihs snippet="HowToInvestInIsraelCTA"]