This week's top investment deals from OurCrowd

Fake news. Healthcare. Florida.

Israel-UAE: Now a short hop across Silicon Beach

SALT Talks:

Next-Generation Mobility in a Post-Pandemic World

TechSee raises $30M to automate field service work with AR, computer vision

DouxMatok: Sweetening North America with less sugar

Juganu: Using light to chase away Covid-19

Hub Security strikes Swiss deal
Fake news. Healthcare. Florida.
Hot-button issues in the US election. Hot-button companies at OurCrowd.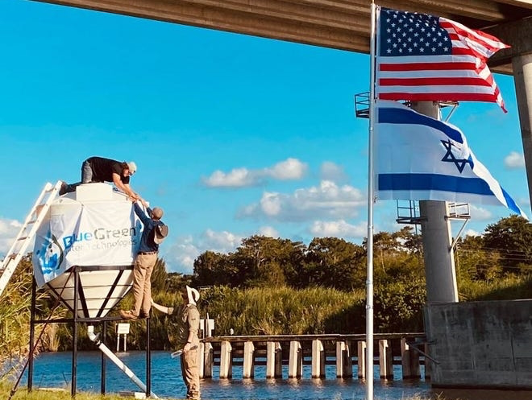 Investors around the world are focused on the US Presidential election. OurCrowd companies are providing solutions to some of the most urgent issues on the minds of US voters, addressing fake news, healthcare and Florida's water problems.
The News – Fake news and disinformation accusations are spiking among elected officials. Across social media, fake news spreads six times faster than real news, leaving voters unsure what is actually true. Cyabra helps top-tier clients like CNN, HBO and the US State Department tackle fake news by using AI and Deep Learning to identify disinformation, deepfakes and rogue players, and trace the fake accounts and sock puppets that spread rumor and falsehood, allowing clients to expose fake news and report only the truth. With a hand-picked team from Israel's elite cybersecurity military intelligence units, the company is poised to further increase its fast-growing revenues.
Healthcare – Covid-19 and the pandemic response is a top issue for a large portion of US voters. Diagnostic Robotics helps major healthcare providers like the Mayo Clinic, Anthem and Brown University Center for Digital Health reduce waiting times for patients and guide them more efficiently to the appropriate care, saving time, stress and potentially millions of dollars. As hospitals are overwhelmed by Covid-19 cases, artificial intelligence from Diagnostic Robotics is providing a real cure for overworked clinicians and vulnerable patients.
Florida – In recent US Presidential politics, as goes Florida so typically goes the nation. BlueGreen Water Technologies are cleaning the lakes in the election flashpoint of Florida. Gov. Ron DeSantis called in the Tel Aviv-based startup to protect Lake Okeechobee and the Caloosahatchee and St. Lucie estuaries from harmful algal blooms that have turned waterways green, poisoned fish and reduced air quality. The Governor saw the treatment when he led a trade mission to Israel in 2019. It will be an important milestone in solving a milestone that afflicts an estimated million lakes worldwide.
Israel-UAE: Now a short hop across Silicon Beach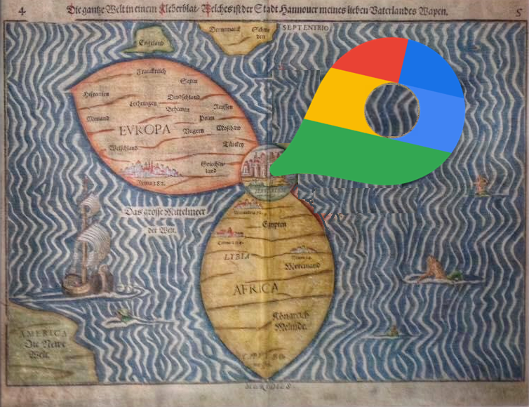 Ancient maps portrayed the Middle East as the center of the world. For decades, this natural land bridge between Europe and Asia, between East and West, had been broken. Wrecked by war and disrupted by dictators, the ancient Silk and Spice Route between East and West that served for centuries as the world's thoroughfare had been blocked for decades by a Sand Shutter, barred by politics and a culture of distrust. Now, the partnership between the entrepreneurial, forward-looking economies of Israel and the UAE will create a single Middle East innovation hub to rival the technology centers of the U.S. and Asia spanning from the sands of Tel Aviv to the shores of the Gulf. In an instant, the physical and psychological distance between Abu Dhabi and Jerusalem has been transformed from a long-haul expedition between estranged capitals to a short-haul hop to the other friendly end of Silicon Beach.
Read the post and subscribe to my biweekly LinkedIn Newsletter.
OurCrowd & SALT Talks, Ep. 2:
Next-Generation Mobility in a Post-Pandemic World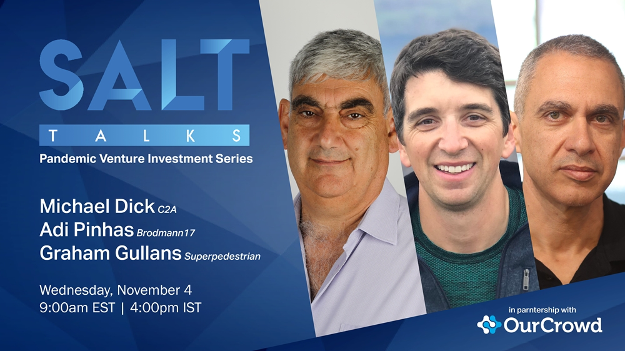 This second instalment of the SALT Talks: Pandemic Venture Investment Series, presented in partnership with OurCrowd, will take place on Wednesday, Nov. 4. It will look at the mobility sector in the current Covid climate, how top entrepreneurs and their mobility startups are navigating the unprecedented business challenges and opportunities in our era, and what we can expect for the future mobility revolution. With Michael Dick, CEO and Founder of C2A Security, Adi Pinhas, CEO and Co-Founder of Brodmann17, and Graham Gullans, VP Business and Corporate development at Superpedestrian. Moderated by Yakir Machluf, Mobility Lead, OurCrowd.
What's New for Investors
Rewire: Migrant workers' digital bank more than doubles its revenues
Wages sent home to developing countries by migrant workers — a vital artery of finance — have diminished due to the pandemic, jeopardizing a vital artery of finance supporting hundreds of millions of families, the New York Times reports. Rewire is a digital payments provider offering internationals abroad digital banking and remittance services, assuring a safe, easy and seamless experience. Rewire also enables overseas Filipino workers to make Philippines Social Security payments without a fee. The company's year-on-year revenue for August 2020 grew by 179%. OurCrowd is investing in a Series B Round alongside BNP Paribas, Standard Bank South Africa, Moneta Capital, Renegade Partners and Viola FinTech.
Memic: Revolutionary robotics improve surgical procedures
An authoritative medical journal featured the first publication of a robotic-assisted vaginal hysterectomy using the Hominis® Surgical System, the revolutionary robotic technology developed by Memic that enables procedures to be performed in a minimally invasive manner. "The positive results of this study show this new technology to be a safe and effective tool for vNOTES, and to enable surgeons to operate vaginally with the known advantages of the robotic modality," reports the Journal of Minimally Invasive Gynecology. OurCrowd is participating in a Series D round. Co-investors include Peregrine Venture Capital, Accelmed and Shamir Holdings.
Tevel: Last chance to invest in Series C round for fruit-picking drones
Tevel Aerobotics is completing a $20 million financing round. Tevel's autonomous drones are equipped with a one-meter long mechanical claw, which can pick fruit, or be used for thinning and pruning tasks in orchards. Tevel's drones are equipped with artificial intelligence capabilities that let them identify fruit types, blemishes, and the fruit's level of ripeness. The drones operate with a single autonomous brain placed on a ground-based mobile unit, and demand is rising as migrant workers stay home, CTech reports. The round is led by a strategic Chinese agricultural partner.
Top Tech News
TechSee raises $30M to automate field service work with AR, computer vision
We have been backing TechSee since its earliest days in 2015. We are proud to be co-leading this $30M Series C round which just closed, together with SalesForce and Telus Ventures. It turns out that OurCrowd is doing a good job of continuing to invest in portfolio companies over time. TechSee products are deployed at service organizations across the globe with over 100,000 users. The company is currently engaged with companies including Verizon, Vodafone, Orange, Lavazza, Liberty Global, Altice, Hitachi, and Accenture, reports VentureBeat.
DouxMatok: Sweetening North America with less sugar
DouxMatok and Canadian sugar giant Rogers Sugar are working together to sell DouxMatok's sugar reduction technology to North American companies, Reuters reports, making its technology, as recently featured in The New Yorker, available to companies in the U.S from next year. Amid growing concerns about obesity, DouxMatok is targeting a reduction of sugar in baked goods by 30% to 50% without a reduction in taste, says Reuters.
Juganu: Using light to chase away Covid-19
Juganu, which is developing the first circadian indoor lighting system that inactivates SARS-CoV-2, the virus that causes Covid-19, raised $18 million in Series C funding to enable it to launch its J.Protect system in the United States. J.Protect uses a combination of high-quality surface light mixed with ultraviolet A, as well as ultraviolet C light, to inactivate 99.9 percent of pathogens. It can be used in public places while people are present, Eran Ben-Shmuel, Co-Founder and CEO of Juganu, told Crunchbase News.
Hub Security strikes Swiss deal
Hub Security announced a strategic partnership with Swiss-based LS International that will extend LS International's specialized combination of cybersecurity products and industry-leading security solutions to enterprises, remote management and cloud services. Hub's Hardware Security Module is a device that safeguards and manages digital keys, offers military-grade security to companies, allowing them to safely store passwords and data on an unreachable device and meet regulatory standards. "We have always been focusing on technology scouting to drive innovation and promote digital transformation in the Swiss and international market. Today we are making another step forward and we are very excited about the partnership with Hub Security, an innovative provider of HSM solutions," Davide Bortolotto, LS International CEO and Founder, told AIthority.
Introductions
Your portfolio gets stronger when the OurCrowd network gets involved. Visit our Introductions page to see which of our companies are looking for connections that you may be able to help with.


Job Vacancies
Despite the coronavirus pandemic, there are hundreds of open positions at our global portfolio companies. See some opportunities below:

Search and filter through OurTalent to find your next challenge.