A recent article revealed the US cities with the worst commutes. According to the report, the average commuter in D.C. spent 67 hours stuck in traffic in 2012! Sadely, no matter how many times you travel the same route to the same destination, the experience is extremely stressful and frustrating.
Israel, known for being the forefront of cutting-edge technologies in numerous fields, has also become a hub of innovative transportation solutions. No Camels, a news website on Israeli innovation, put together a list of amazing Israeli solutions that will help commuters worldwide get from point A to point B with more ease.
Top 10 Tel Aviv Apps, Startups and Alternative Vehicles That Will Make Traveling So Much Easier!
1. MUVe: A cool way to get around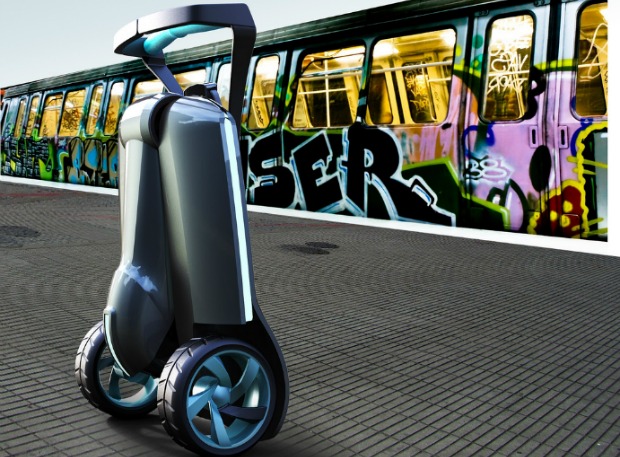 MUVe is an all-electric scooter that can easily be transformed into a trolley suitecase in seconds, using a unique patent pending folding system. You can carry it anywhere, making it optimal for urban transport. The company's mission is to offer commuters the ability to travel freely and safely in any urban environment without having to worry about finding a parking spot, gas prices, or traffic. The MUVe weighs 12-15kg, can go about 15 kilometers before needing to recharge and will cost about $2,000- $3,000 once it hits the market.
2. Unitronics: The garage that parks your car for you
Established in 1989, Unitronics has developed an automated parking solution that parks your car for you. The automated parking systems utilize computer-controlled, motorized vehicles such as lifts, conveyors and shuttles to transport passenger cars from the arrival level to a parking space and vice versa, without human assistance. According to Unitronics, their automated solution can increase parking capacity two- to threefold compared to a conventional parking garage with the same volume. The company has an automated parking garage in Tel Aviv, Mexico City, and five other projects in the US.
3. CAR2GO: Why buy when you can rent?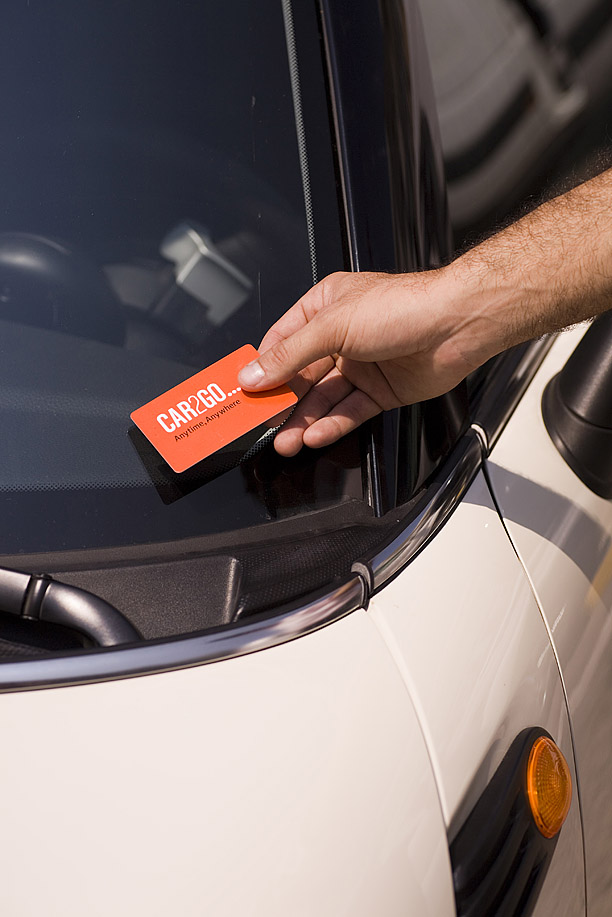 CAR2GO is an electronically-run car sharing service. The vehicles are distributed in reserved parking spaces around the Greater Tel Aviv area and members can access them by simply swiping their membership card near the car. With CAR2GO drivers have all the benefits of car ownership, without the costs and hassles that accompany it. In addition, by using a car sharing vehicle you are helping the environment. Fewer cars on the road means  less pollution, less traffic and more parking spaces.
4. Moovit: Plan your bus trip efficiently
A crowdsourced navigation app, Moovit aims  revolutionize the way we get about on public transportation. By combining public transport data with live inputs from the crowd, Moovit gives commuters a complete real-time snapshot of what their trip will be like and suggests the fastest, most comfortable routes. Moovit launched in Israel in March 2012 and is now up and running in 20 cities spanning over three continents with  more than one million users around the world.
5. Intellicon: The smart traffic light system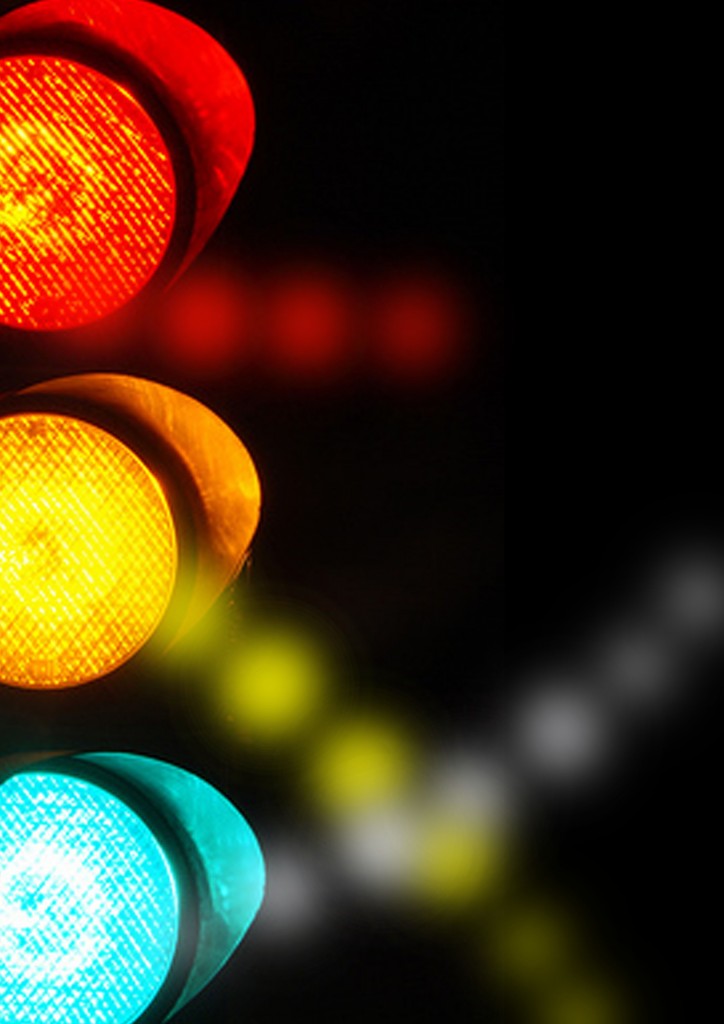 Founded in 2011 by Nathan Peri, Intellicon aims to improve urban traffic control and increase traffic intersection efficiency. Intellicon developed an adaptive traffic signal control system based on smartphones and V2X communication, providing real-time and accurate operation of traffic signals with the ability to adjust to different situations on the road, while providing comprehensive traffic-data to drivers through a dedicated mobile navigation app.
6. Anagog: Find a parking spot now
Anagog aims to alleviate urban parking congestion through the use of  its "Parking Visibility" technology. Anagog guides drivers to streets with the highest chance to find parking by monitoring mobile phones' sensors. Anagog's patented technology is based on crowdsourced data collected from mobile devices by monitoring the device sensors and estimating the mobility status of the user in a very low power consumption. The data is collected automatically, passively and anonymously.
7. GetTaxi: The smart taxi-hailing app
With nearly one million downloads, GetTaxi's end-user product is a free app which allows you to order a taxi directly from your smartphone. GetTaxi will pinpoint you on the map or use the location finder to suggest popular landmarks around you. The smart Radar show you all available taxis in the area, you'll be able to see your cab on its way to you in real-time and receive, in advance, the details and rating of the driver. Users can use a credit card to pay for taxi rides from the app itself, tip the driver and have receipts sent directly to their email. GetTaxi currently operates in 20 cities worldwide, including Tel Aviv, New York and London.
8. Parko: Using crowdsourcing to find parking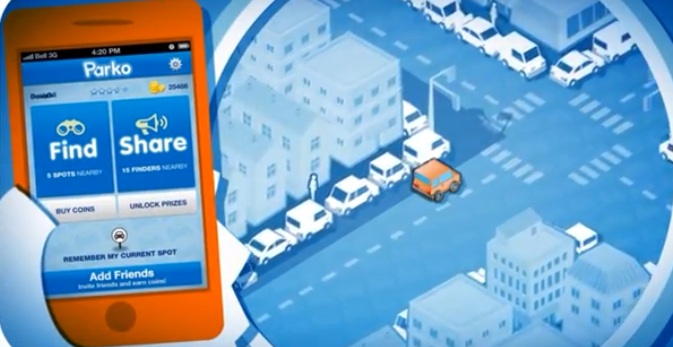 Social parking app, Parko — think, Waze for parking — helps identify parking spots before they actually become available. Parko is a community-based mobile app that automatically identifies parking spots that are about to become available through a unique algorithm in order to navigate users to available spots efficiently. Parko's unique map has icons for parking spots that will become available. Parko sends departing drivers a push notification asking them to confirm whether or not their spot will become available. Last year, Parko won Google's Israel Mobile Challenge (judged, incidentally, by the Waze CEO). Dubbed Waze for Parking, the social parking app has developed technology to passively identify someone about to vacate their parking space, pairing him/her with someone looking to park. Parko is rolling out in Tel Aviv this year with U.S. expansion plans for early 2013.
9. Tel-O-Fun: Rent-a-bike
Tel-O-Fun is a bicycle sharing service int he city of Tel-Aviv. Tel Aviv's residents and visitors have 1,500 bicycles for rent, dispersed across 150 docking stations. Tel-O-Fun functions on a subscription basis that can be annual, weekly or daily. Each Tel-O-Fun station is equipped with a sophisticated rental terminal that communicates directly with a computed center. The center releases the bikes from the docking station using a 'Tel-O-Fun' key, or a card in credit terminals. Once users have ridden to their heart's delight, they can return the bike to any of Tel Aviv's docking stations.
10. City Transformer: The car that "folds" into place
The City Transformer is a folding car that aims to re-size cars to fit crowded cities. When the car is in driving mode, its track width is equal to the track width of a conventional car, with high safety factor. When it is in parking mode, its track width is considerably smaller and the car takes up a space similar to that of a motorcycle, and saves valuable parking space. The car propulsion system is based on an electric engine and battery and has a maximum driving speed of 150km. The City Transformer is set to cost $8483 (NIS 30,000) when it reaches the market.
This is how we roll: Startup Nation style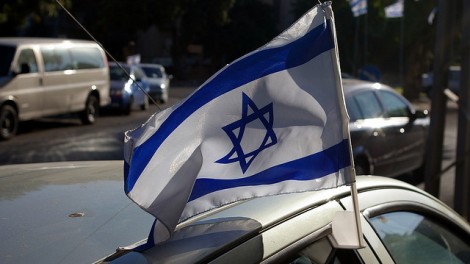 The future of driving: With social solutions to the driving problem, people are becoming more and more accustomed to sharing their location information. This transparency is fueling apps like Parko with peer-to-peer/network-level connectivity to help solve age-old problems. What's interesting from a business model perspective, these applications are building hyper-local advertising networks to deliver really powerful messaging and opportunities to people on the move.
Which startup in the social driving space you like to invest in? What would be your ultimate solution/invention that would make your daily travels easier, better and faster?
[xyz-ihs snippet="HowToInvestInIsraelCTA"]