In Israel this Passover, there is much to celebrate: Israeli companies raised $1.5 billion during Q1 2015 – already on track to overcome the total amount from 2014. Read on to learn how Israeli tech will help solve the world's food crisis and what the next five years hold for Israeli entrepreneurs.
Start getting this weekly newsletter via email: Subscribe now
Off to a great start in 2015: Israeli companies raise $1.5B on Wall Street in Q1
Israeli companies conducted eleven offerings on Wall Street in the first quarter of 2015: three IPOs and eight secondary offerings. An almost unimaginable total of $1.5 billion was raised, considering that $3.9 billion was raised in all of 2014. Seven of the 11 offerings were by biomedical companies while the other four were by technology companies, including two information security companies. These figures have earned this batch of Israeli representatives a place of honor on Wall Street. Learn more.
OurCrowd in the News
How Israeli technology could solve the next food crisis
Many researchers and professionals around the world warn of worldwide starvation by 2050. Everyone looks to technology, with the understanding that only a true technological revolution can enable human society to deal with this great challenge. Unfortunately, not enough is being invested in this channel. With various technological developments taking place that are changing the world of agriculture, Israel can lead the innovative revolution in the field. Learn more.
What's next for Israel's entrepreneurs?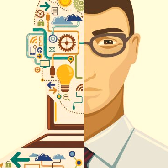 Despite a rocky year for the region, tech firms in Israel have been prospering. Following several successful exits and funding rounds from the Startup Nation, many wonder: what do the next five years hold for the Israeli tech community and the country's great entrepreneurial community? To find out, Fast Company asked luminaries from Israel's startup world, from app phenoms to politicians and venture capitalists, for the trends they are watching out for. Learn more.
OurCrowd's News Nuggets


Subscribe for weekly updates about the Startup Nation to your inbox.
See this week's original newsletter here.
[xyz-ihs snippet="HowToInvestInIsraelCTA"]