Japan's ORIX makes $60 million strategic investment in OurCrowd
We are delighted to announce our new $60 million investment and partnership with Japan's ORIX Corporation. Our Japanese and global business will be immeasurably strengthened by close cooperation with this amazing company. ORIX is a global leader in diversified business and financial services who will strengthen OurCrowd in many ways. This is ORIX's first collaboration with Israel's startup sector, with OurCrowd planning to provide the diversified financial services giant access to a wide variety of innovative technologies and companies.Under the terms of the agreement, ORIX and OurCrowd will collaborate in agreed focus areas and will establish financial products and investment opportunities suited for the Japanese and global markets. This will include curated access to both venture capital funds and individual portfolio companies on a deal-by-deal basis. We are enthusiastic about the potential to further transform the venture capital asset class together and provide a strong bridge for our innovative companies to the important Asian markets. Read more here.
Israeli cyber-sleuths hunt down fake news peddlers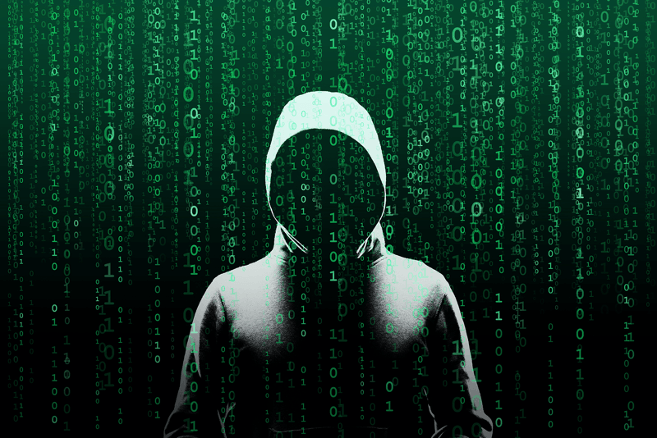 During the election campaign in one western democracy, Facebook and Twitter announced they had taken down several hundred fake accounts trying to influence the voters. OurCrowd portfolio company Cyabra identified 150,000 bad actors, sock puppets and fakes during the same election. The global reach of social networks means that brands, governments and individuals are now under constant threat from bad actors spreading malicious content and so-called fake news that can shatter reputations in minutes. Cyabra helps several governments — including the US State Department — major media organizations and multinational corporations to identify information that could cause harm or confusion. "We are creating the tools to try to root out these campaigns that snowball disinformation," explained co-founder and CEO Dan Brahmy. "We want to reverse-engineer this problem of people putting information out there that is not real." Read more here.                   .
CNBC: Welcome to Silicon Beach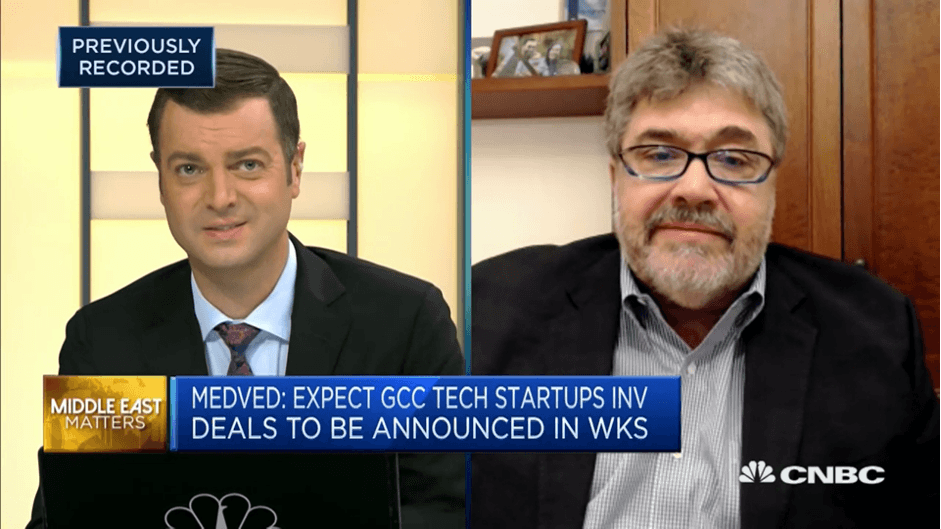 There are so many Israeli venture capitalists all over the Gulf these days that you could have an Israeli venture conference over there, I told CNBC this week. What's exciting about this is that it's truly bilateral. It's not just Gulf money flowing into Israeli startups – it's also Israelis making smart investments in the UAE and the rest of the region – and this bodes very well for the future. Kudos to our colleagues at Maniv Mobility for leading a $3.8M seed investment in the Abu Dhabi e-scooter startup Fenix, one of the first by an Israeli VC in a UAE-based company. My sense is that what we've created is one big Silicon Beach, from Tel Aviv to Dubai.
Watch the full interview here.
Top Tech News
Ride Vision emerges from stealth with $7M to protect motorcyclists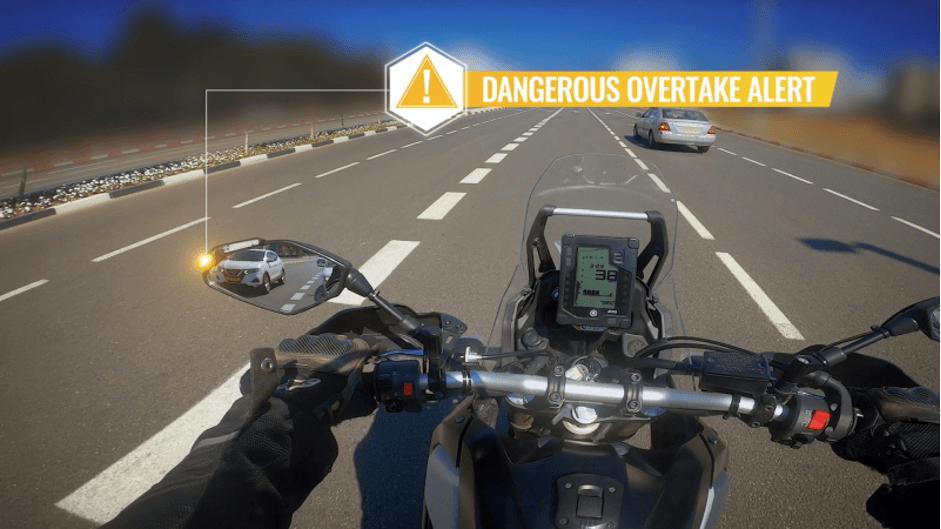 OurCrowd led a $7M Series A round for Ride Vision with co-investors YL Ventures, Mobilion VC and motorcycle mirror manufacturer Metagal. Ride Vision also announced a new partnership with automotive parts manufacturer Continental. Using computer vision, Ride Vision analyzes the traffic around a motorcycle in real time. It provides forward collision alerts, monitors your blind spot, and tells you when you're following another rider or car too closely. Soon, it'll be able to make emergency calls on your behalf when things go awry, TechCrunch reported. Two small wide-angle cameras mounted on the rear and front of motorcycles or scooters transmit footage to an onboard processing unit running an algorithm that detects and notifies riders of collision threats in real time via mirror-mounted LEDs, VentureBeat reported. "This moment is a major milestone, as we stride toward our dream of empowering bikers to feel truly safe while they enjoy the ride," Ride Vision CEO and and Co-founder Uri Lavi told TechCrunch.
See the tech in action here.
Verizon selects BriefCam, welcomes Phantom Auto to 5G Studio

Verizon has selected BriefCam's advanced video analytics software platform as the analytics engine for Verizon's Intelligent Video solution. Verizon's comprehensive monitoring service helps law enforcement and security teams keep public and private facilities secure with near real-time, actionable data from video content. This enhances the ability to protect lives and property both in remote locations and in the center of cities. "Bringing together Verizon's wireless infrastructure with our advanced video analytics and other industry leading technologies allows security professionals to remotely optimize situational awareness while reducing time and resource investments," said Gili Rom, BriefCam's VP Strategic Initiatives. A former OurCrowd portfolio company, BriefCam was acquired by Canon in 2018. Meanwhile, Phantom Auto is among the first cohort of companies testing new applications of 5G technology at the 5G Studio launched by Verizon and Newlab earlier this year to support the development of next-generation industry applications built on Verizon's 5G Ultra Wideband network. Phantom Auto offers safety technology designed to remotely control and easily navigate autonomous vehicles through a long-range teleoperation platform. Verizon reports that 5G has helped Phantom Auto offer new features to address customers' network constraints as they scale their unmanned operations.
TechSee powers new Visual Remote Assistant for Salesforce

Visual Remote Assistant, a real-time, interactive video support technology that can be deployed in Salesforce Service Cloud and Salesforce Field Service, is powered by TechSee as part of a new collaboration. Visual Remote Assistant provides customers with visibility to prepare for onsite visits, deliver remote support, and improve customer service. TechSee's technology, which enables companies to give enhanced customer services without entering the home or office, is used by a growing roster of multinational clients, including Verizon, Vodafone, Accenture and SalesForce, Marketing Technology News reports.
Foretellix selected by Japan's DENSO for driving safety systems

Japan's DENSO Corp., the world's second-largest mobility supplier, has selected technology developed by our portfolio company Foretellix for its next-generation automated driving and ADAS (advanced driver-assistance systems) solutions, CTech reports. DENSO is a $47.6 billion global mobility supplier that develops advanced technology and components for nearly every vehicle make and model on the road today. DENSO will use Foretellix's Foretify platform and the newly announced ADAS & Highway solution to advance safety in its new products. The Foretellix advanced coverage driven verification platform is also set to reduce both development costs and time-to-market for Denso's new ADAS and automated driving solutions. "We see the potential of Foretellix's intelligent verification platform to enable DENSO to ensure safety as we scale from ADAS solutions to advanced driving solutions," said Tasuku Hayakawa, Manager of DENSO Automotive Deutschland GmbH.
Watch Online
SALT Talks: Pandemic Venture Investment Series
Michael Dick, CEO, C2A; Graham Gullans, VP, Business & Corporate Development, Superpedestrian; Adi Pinhas, CEO, Brodmann17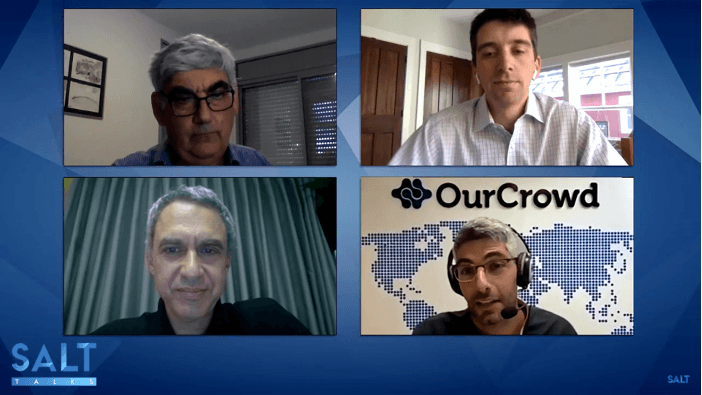 Top voices in venture capital provide insights into how startups are leveraging and driving the revolution in working, communicating, and staying healthy brought about by COVID-19. This second installment of the SALT Talks: Pandemic Venture Investment Series, presented in partnership with OurCrowd, looks at the mobility sector in the current COVID-climate, how top entrepreneurs and their mobility startups are navigating the unprecedented business challenges and opportunities in our era and what we can expect for the future mobility revolution. Moderated by Yakir Machluf, OurCrowd Mobility Lead.
Watch here.
Introductions
Your portfolio gets stronger when the OurCrowd network gets involved. Visit our Introductions page to see which of our companies are looking for connections that you may be able to help with.


Job Vacancies
Despite the coronavirus pandemic, there are hundreds of open positions at our global portfolio companies. See some opportunities below:
Search and filter through OurTalent to find your next challenge.