Top investment opportunities
Startup of the Week: Neolithics, inspecting produce from the inside out
Alec Ellison: We're in the AI-powered Roaring 20s
ProFuse supercharges cultivated meat production
Lots of upside in private markets, says Dan Bennett
OurCrowd FoodTech Fund targets $30M investment
Mermade aims for lab-grown scallop production in 2023
OncoHost: Predicting cancer treatments by mapping out 7,000 proteins
IQM co-inks MoU with Singapore's National Quantum Office
Introductions
More than 4,300 high-tech jobs

Startup of the Week
Neolithics: Inspecting produce from the inside out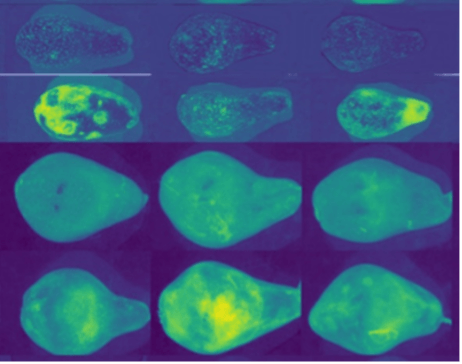 The global waste of fruits and vegetables is staggering, discarding up to 60% of all produce. Not only is this a huge expense for retailers, but the disposal of the waste triggers an environmentally destructive rise in methane gas emissions. Neolithics, an early-stage Israeli AgTech company, has created an automated, AI-powered platform that can inspect 15,000 items of produce every hour, from the inside out. By detecting levels of ripeness, the customizable system can optimize logistics and storage to mitigate high levels of spoilage, reducing financial losses to sellers. Out of the gate, the company has signed an agreement with Israel's largest food retailer and is in negotiations to conduct POCs with major food giants in the US and Europe. OurCrowd is participating in this $3M SAFE at a 20% discount.
Alec Ellison: We're in the AI-powered Roaring 20s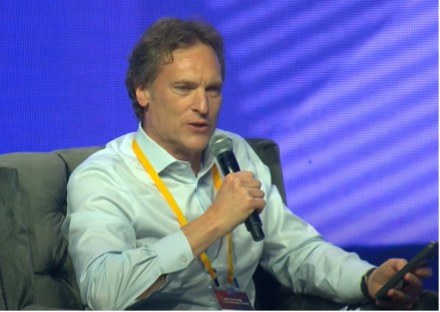 "I've never been more excited about the technology and growth ecosystem globally," Alec Ellison, Chairman of OurCrowd US, tells the Left Field Investors Podcast How to Achieve Institutional Terms on Venture Capital Investments. Every financial boom is based on economy-changing technology, Ellison says. "The Roaring Twenties of the 1920s may become eclipsed by the Roaring Twenties we believe we are entering now. As those Twenties were driven by the electrification of mechanical industries, artificial intelligence is now transforming every industry and component of digital technology," he says.
ProFuse supercharges cultivated meat production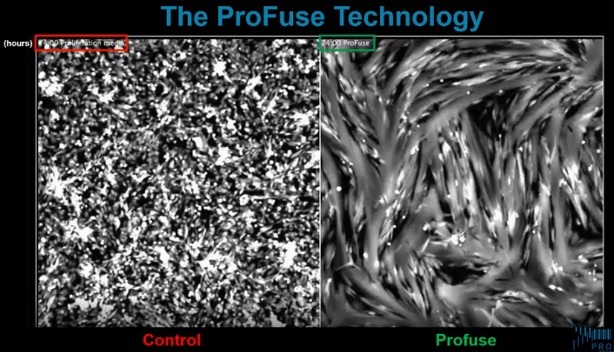 Our FoodTech portfolio company ProFuse supercharges cultivated meat production, making it more efficient and cost effective, Food Navigator reports. The company produces a supplement that encourages muscle stem cells to merge faster, creating long fibers that are at the core of the meat's texture and nutritional value. Its cell-cultivated meat has up to 2.5X more muscle, 4X-5X more protein, shorter production times and the potential to achieve price parity with conventional meat. ProFuse's current funding round is still open to OurCrowd investors.
Lots of upside in private markets, says Dan Bennett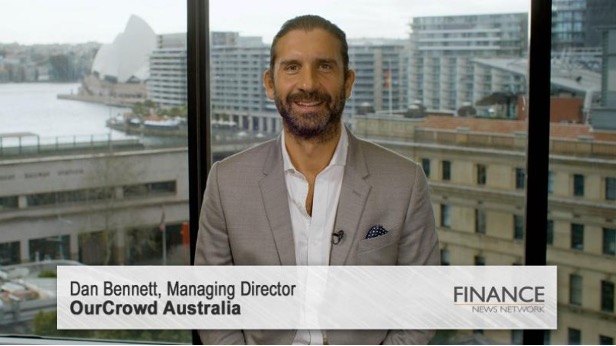 "There's a lot of upside and a lot of return available in private markets," Dan Bennett, Managing Director of OurCrowd Australia, tells Tim McGowen at Finance News Network. "At OurCrowd, we want to make sure that our clients are able to get access where they're investing alongside the biggest and best funds in the world." OurCrowd focuses on deep technology, heavy-duty intellectual property-protected companies that are developing systems that will have a major impact in the long term, Bennett says.
OurCrowd FoodTech fund targets $30M investment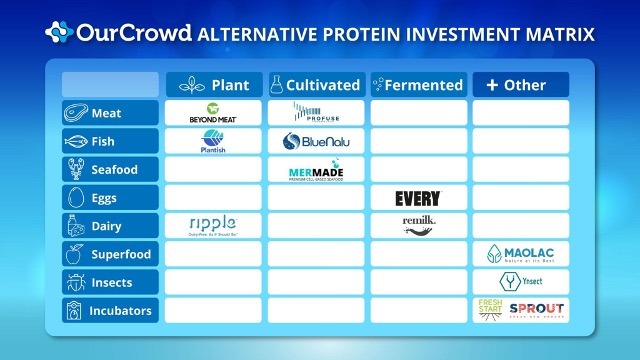 OurCrowd has been investing in FoodTech since 2018, when we backed alternative protein-developer Beyond Meat, which had the world's most successful stock market launch the following year. Since then, we've become Israel's most active FoodTech investor and the ninth most active globally, with $95M deployed in 17 companies worldwide. The new OurCrowd FoodTech Fund gives investors a diversified taste of the sector's enormous value proposition. The demand for innovative technology to feed the burgeoning world population will only increase, writes Amy Teibel in the Times of Israel. "According to estimates compiled by the UN Food and Agriculture Organization, the world will have to produce nearly 60 percent more food by 2050." The fund is looking to raise $30M that will be invested in 15 to 20 FoodTech startups in various geographical areas and stages.
Mermade aims for lab-grown scallop production in 2023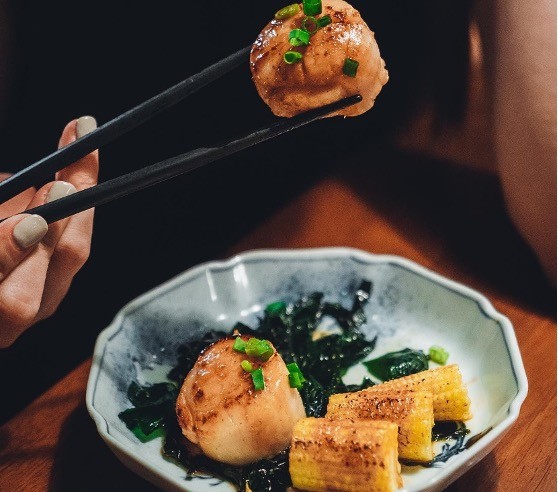 Fresh off its $3.3M seed fund raise, OurCrowd portfolio company Mermade Seafoods is looking to produce its cultivated scallops in a lab by next year, using its cost-slashing and environmentally friendly circular agriculture technology, TechCrunch reports. The company takes biowaste made of water, ammonia and carbon dioxide to feed algae, which is then used as the growth medium to sustain and manufacture the scallops' cells. Mermade has filed several patent applications for this proprietary technique, which could bring down the costs of cultivated cell production by up to 90%. Through a special arrangement with the company, OurCrowd investors can still participate in Mermade's closed funding round for a limited time.


Top Tech News
OncoHost: Predicting cancer treatments by mapping out 7,000 proteins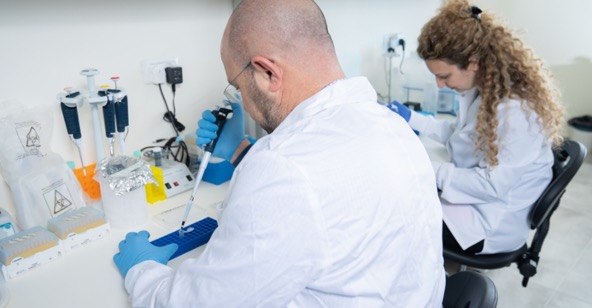 Treatment for cancer patients could be changing, thanks to our portfolio company OncoHost, writes Brian Blum at Israel21C. If doctors usually take a "one size fits all" approach, OncoHost's AI-powered platform can predict a patient's response to specific therapeutics by analyzing some 7,000 proteins from a simple blood test. This helps develop a personalized treatment that has a greater chance of success. OncoHost is currently conducting clinical trials at over 35 sites in Israel, Europe, the UK and the US. Some 700 lung cancer patients and 150 with melanoma have participated so far.
IQM co-inks MoU with Singapore's National Quantum Office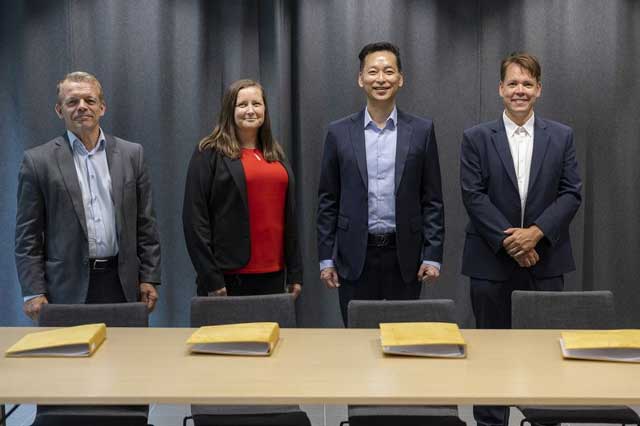 Key players in Finland's quantum computing sector, including our portfolio company IQM, signed an MoU with Singapore's National Quantum Office to strengthen quantum technology research cooperation. Under the agreement, the parties will accelerate the development of quantum technology hardware components, algorithms and applications. IQM joined VTT Technical Research Center of Finland and CSC – IT Center for Science (Finland) to ink the MoU. "This announcement provides IQM a launchpad for business development in Asia, to attract talent, collaborate on algorithms and enable technology research," says Dr. Juha Vartiainen, IQM's COO and Co-founder.
Introductions
Your portfolio gets stronger when the OurCrowd network gets involved. Visit our Introductions page to see which of our companies are looking for connections that you may be able to help with.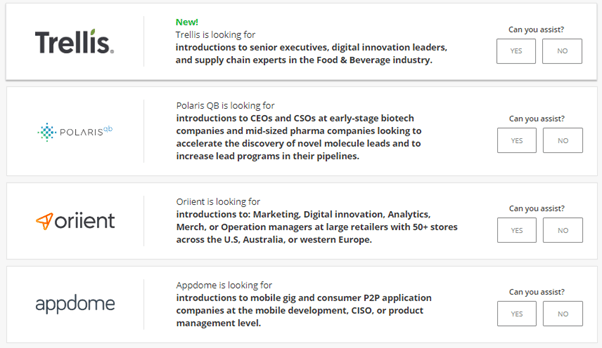 More than 4,300 High-Tech Jobs
Search and filter through Portfolio Jobs to find your next challenge