Identifying potential investments isn't easy.
Startup investors — from angels to venture capitalists — spend lots of time developing systems to bubble up potential investment opportunities. This is frequently a junior analyst's job: to screen, track, and identify ideas that are worth spending more time researching.
Identifying a potential investment isn't all about finding the right company — it's also about timing. It happens frequently that companies may be too early for an investor. So, how do you continue to track a company until it's fully baked?
Here are a few of the tools angel investors use to identify and track potential investment opportunities.
Startup Platforms
OurCrowd: We know angels don't have a lot of time to source their deals. We're seeing at least 3 deals per day cross our desks and have a team of analyst scrubbing through them before we decide to make an investment. All that work is put into our due diligence before an opportunity appears on our website. On startup platforms like OurCrowd, investors get a smattering of different types of deals at different valuations (see also, Angel List, Funders Club). OurCrowd is more of a hybrid VC compared to its competitors — we're actually investing our own capital into the deals that appear on our site.
Platforms for platforms: Gust is like a network of angel networks, helping affiliated investors source deals from around the world. Professionals can use Gust to source and share deals while individuals can use Gust to connect to larger startup investing networks.
Research

CrunchBase: Run by tech blog, TechCrunch and owned now by AOL, CrunchBase is really the largest open-source database of startups. You can follow fundings, new hires, and do some deeper research for thousands of companies around the world. And now, with its recently-launched Venture Network, CrunchBase encourages professional investors and firms to share information on their portfolio companies.
Tracking tools
Google Docs/MS Excel: This seems to be the easiest way to track companies. Many firms (alright, we do SOME of this, too — though we have more complex and better systems) create tracking templates to input and track information about potential startup investments.
Database apps: Kinda like Google Docs 2.0, database apps provide easier input, analysis, and sharing of data compared to Excel worksheets and workbooks. We like Zoho Creator, a cool build-your-own-app tool. It also has customizable email notifications and some workflow tools built into it.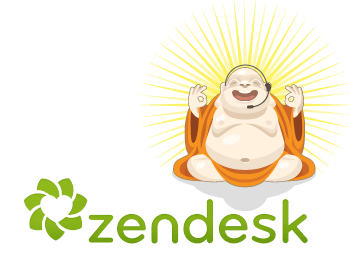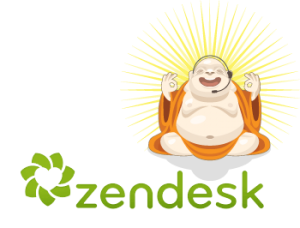 Zendesk: This is an interesting one because Zendesk is actually help desk software. Right, it's a tool online firms use to track trouble tickets or customer communications. But, this investor uses Zendesk to actually track early stage companies. It works really well for small teams of investors evaluating a potential company for investment. A junior analyst creates a help ticket for a company he/she's interested in. That person can append presentations, documents, images — anything that builds the investment case. When it's ready for another person to take a look at, the analyst can then "escalate" the ticket, forwarding it on for more review. You can also use tags and email alerts to stay on top of the ticket. Interesting little idea…
Workflow tools
CapLinked: When investors have found a company they're serious in investing in, that's where CapLinked comes in. The company provides secure deal rooms that enable both sides to share sensitive information, message relevant parties, and keep track of progress on an early stage deal.
Silo.co: We think of Silo as Yammer designed for startup investing. It's a secure messaging tool that allows for collaboration between investors and the startups they invest in.
There are many other tools our there — what do you use?  Let us know in the comments.
[xyz-ihs snippet="ZackMiller"]