Startup of the Week: Sfara leads an unknown $400B market

Airobotics Drone Box to protect Dubai Expo

Thousands tune in for Post-Pandemic Tech Trends

Alpha Tau Medical plans $1B SPAC

YuLife: Fast-growing digital insurer raises $70M

Jasper raises $34M, gets $100M receivables from Webank

SaNOtize anti-viral nasal spray goes on sale in Israel

CyberMDX wins Global Health & Pharma Excellence Award

Introductions

More than 2,700 high-tech jobs worldwide
Startup of the Week:
Sfara: Leading the $400B+ market you don't know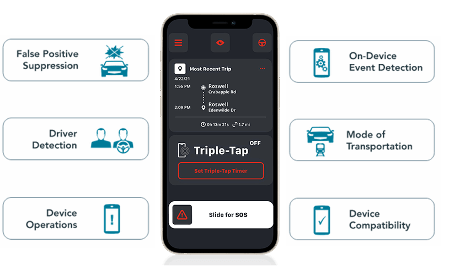 Automotive telematics is a booming business, expected to grow more than 600% from $64B in 2019 to $416B by 2027, a CAGR of 26%. It provides crash detection, accident management, event-driven safety response, fleet-driver risk management and other essential safety protections for cars and their drivers. Join OurCrowd as we invest in Sfara, a US-based company that leads this market, replacing specialized in-vehicle hardware previously required, with software-only technology based on smartphones. With $3.4M in revenue and $10M ARR projected for 2021, Sfara's remarkable solution has been vetted by Daimler, Bosch, and the University of Virginia using National Highway Traffic Safety Administration-certified labs and sleds. CEO Erik Goldman co-founded Hughes Telematics which was sold to Verizon for over $600M, when he became Group President of Verizon Telematics, the world's leading provider of in-vehicle telematics. Founder Sascha Simon headed the connected car business for Mercedes-Benz and oversaw their $800M+ telematics portfolio. Cambridge Mobile Telematics, a company in the same space, raised $500M from Soft Bank's Vision Fund. Sfara's existing investors include Mercedes-Benz, Bosch and Verizon. Bosch Service Solutions is leading this round together with Cultivation Capital.
Alpha Tau Medical plans $1B SPAC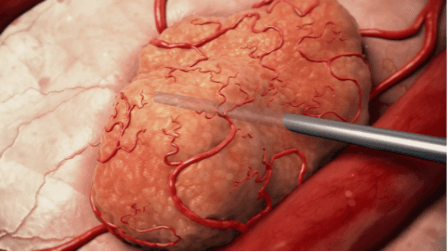 Less than a month after receiving FDA Breakthrough Device Designation for its pioneering alpha-radiation cancer therapy Alpha DaRT, and starting treatment on the first participant in its US pilot trial for skin cancer at University Cancer Center in Houston, Texas, OurCrowd portfolio company Alpha Tau Medical announced it would go public via a SPAC at a $1B valuation. As investors, we cannot comment on this news. Read Alpha Tau's official statement here.
Thousands tune in for Post-Pandemic Tech Trends

Thousands of viewers around the world tuned in to watch our Top 10 Post-Pandemic Tech Trends hosted by motor racing champion and OurCrowd investor Alex Roy and featuring experts from Verizon, Johns Hopkins Medical, Bizzabo, Freightos, Fresh Start, ByondXR, Ripple Foods and many more. Read coverage in Forbes, the Jerusalem Post, Crowdfund Insider and The Times of Israel. "The best way to predict the future is to build the future," Roy told the audience. "I'm obsessed with making the impossible possible, and making science fiction, science fact." It's extremely important this year to look at these trends, given the unprecedented growth of the tech investment scene driven by the unbelievable digital transformation that has affected all of our lives. There is no better time to analyze what the tech trends are for the smart investor, and where the technology market is moving. If you missed the broadcast, catch the replay.
YuLife: Fast-growing digital insurer raises $70M
OurCrowd portfolio company YuLife, a London startup with a new kind of life insurance concept that incentivizes and rewards users to focus on their physical and mental health through a gamified interface, has raised $70M "in what is, to date, one of the largest Series B's raised by an insurtech startup in Europe," TechCrunch reports, raising the company's valuation to $346M. "Our insurance is about helping people live healthier and longer lives," says CEO Sammy Rubin. "If we can help to reduce claims while incentivizing people to do that, it's a win-win. We are building a new type of risk model where we are able to create new actuarial tables, which have not been updated in 200 years." OurCrowd investors can still participate in this round. Join a webinar with Sammy Rubin on Monday, July 19.
Top Tech News
Jasper Card raises $34M, gets $100M receivables from Webank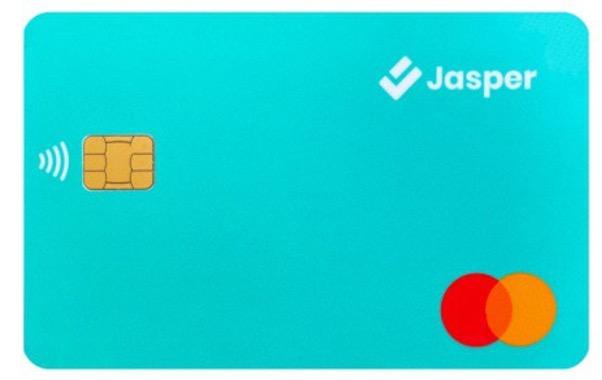 OurCrowd portfolio company Jasper Card raised $34M in a Series A funding round led by Benslie International Fund with participation from OurCrowd, 500 Startups, Gauss Ventures, Off The Grid Ventures, and SIBJ, CrowdFund Insider reports. The funding includes $10 million previously announced alongside the company's rebrand in 2020 from CreditStacks. Additionally, Webank committed to $100 million in receivables financing. Jasper is currently growing 20% month-over-month. The new capital will allow Jasper to improve its AI technology to further develop its underwriting model and to introduce a new line of financial services. "Many banks have flashy websites and mobile apps, but the essence of the digital revolution that's democratized so many parts of our life—win-win, fairness, the economy of one—has not followed. Imagine all your financial products, whether it's credit cards, bank accounts, or loans, combined into one single service that just works for your benefit. That is exactly what we've set out to do, and we are on track to give our customers back most of what many financial institutions have taken for themselves," says CEO and Founder Elnor Rozenrot.
SaNOtize anti-viral nasal spray goes on sale in Israel
Enovid, the nitric oxide nasal spray developed by OurCrowd portfolio company SaNOtize that protects against viruses and was shown to reduce SARS-CoV-2 viral load in a Phase II trial by NHS UK, went on sale at pharmacies in Israel. Enovid was granted an emergency use authorization as a medical device by Israel's Ministry of Health. Enovid provides a physical and chemical barrier to protect from viruses by releasing a small dose of nitric oxide (NO), a natural nanomolecule with proven anti-microbial properties including against SARS-CoV-2, the virus that causes COVID-19. "We are thrilled to have Enovid available in pharmacies in Israel and we are moving as quickly and diligently as possible through regulatory approval processes elsewhere in the world to make NONS available to the wider public," says Dr. Chris Miller, SaNOtize Co-founder and Chief Science Officer. The spray "was shown to reduce viral load, which decreases a person's viral transmission, regardless of variant," he says.
CyberMDX wins Global Health & Pharma Excellence Award
CyberMDX, an OurCrowd portfolio company that provides visibility and threat prevention for medical devices and clinical networks, was named the Leading Provider of Innovative Healthcare Delivery Security Solutions at the 2021 Global Excellence Awards run by Global Health and Pharma Magazine. "Winners in the Global Excellence Awards comprise only the most innovative and forward-thinking companies," says Danielle Grafton, Program Coordinator for the Awards.
Introductions
Your portfolio gets stronger when the OurCrowd network gets involved. Visit our Introductions page to see which of our companies are looking for connections that you may be able to help with.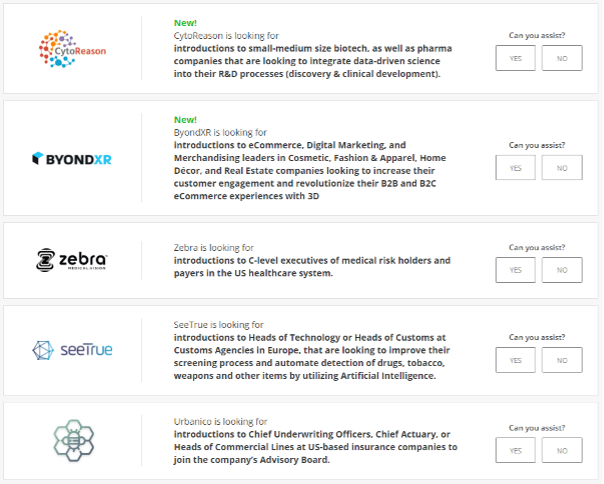 More than 1,200 High-Tech Jobs
Read the OurCrowd High-Tech Jobs Index Q1 2021 here.
Despite the coronavirus pandemic, there are hundreds of open positions at our global portfolio companies. See some opportunities below:
Search and filter through Portfolio Jobs to find your next challenge.