Startup of the Week: Zippin's checkout-free shopping

OurCrowd Jobs Index: Job-seekers' market

Startups need resilience – especially in Israel

Israel, land of unicorns

ThetaRay: SONAR to tackle money laundering risks

Bizzabo acquires Sweden's Whalebone

Celeno: new chip combines Wi-Fi, Bluetooth, Doppler Radar

Dandelion Energy expands residential geothermal to Vermont

Future Family Raises $9M in Series A-1 Funding

Introductions

More than 1,200 high-tech jobs
Startup of the Week:
Zippin: Checkout-free shopping for busy people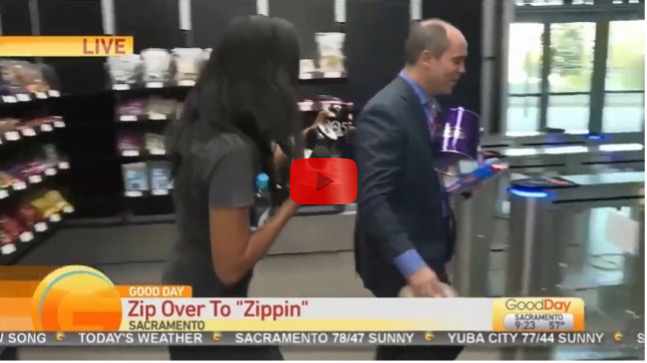 Zippin, like Amazon Go, offers checkout-free shopping for a frictionless customer experience that dramatically improves store profitability and shopper convenience. Just watch the video to see how shoppers zip in, choose products, and zip out without stopping as purchases are instantly charged to their phone. Zippin's vision is to become the operating system for the automated store of the future, powering the leading checkout-free platform for stores around the world, eliminating lines for shoppers and significantly boosting profitability for retailers. The company is already providing services to eight major retailers, including some of the world's largest food service groups. With 12 stores open and 100 planned before the end of 2021, Zippin is growing fast. See Zippin in action at Sacramento Kings Golden 1 Center and click below to find out more about investing with OurCrowd.
OurCrowd High-Tech Jobs Index Q1 2021
Market shifts in favor of job-seekers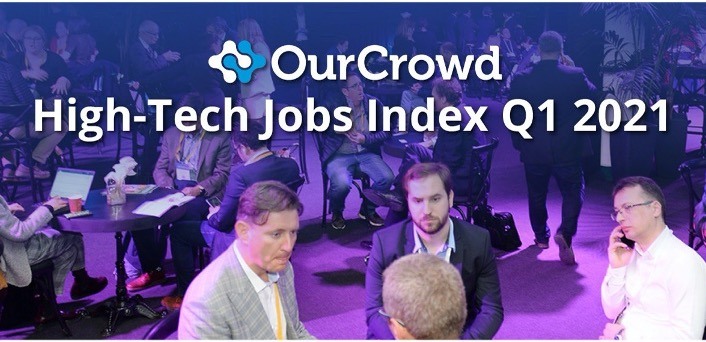 Almost two-thirds (64%) of portfolio companies surveyed in the OurCrowd High-Tech Jobs Index for Q1 2021 say current conditions in Israel's high-tech sector favor the job-seeker, rather than the employer. Only 11% believe it is an employer's market, and 25% said it was a healthy balance between the two, CTech by Calcalist reports. OurCrowd companies saw a 50% year-on-year increase in vacancies to more than 1,000, with software engineers and business development roles marked as the most in-demand. Software engineers remained the most highly paid professions in the country, with salaries reaching 40,000 NIS ($12,300) per month. There are now more than 1,200 jobs advertised by OurCrowd portfolio companies, including this vacancy for a Sales Manager for Hailo in the Bay Area. Read the full Q1 Jobs Index here.
Startups need resilience – especially in Israel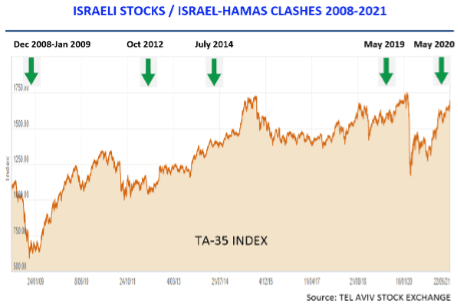 My first investors came to a firm decision after lying face-down in the dirt while Hamas rockets aimed at Tel Aviv flew overhead: "Jon, we must tell you that we've decided not to invest a million dollars in OurCrowd." Startups are companies that learn to manage crises from day one. They don't have any money. They don't have a team. They don't have customers. They must learn to overcome crises – otherwise, they will not survive. This is the very essence of a startup – and Israel's startup nation. Against expectations, Israel's economy has always emerged stronger from crises like the one we saw in May. Read what happened next with those early OurCrowd funders in my 'Investors on the Frontlines' column on LinkedIn and The Times of Israel.
Israel, land of unicorns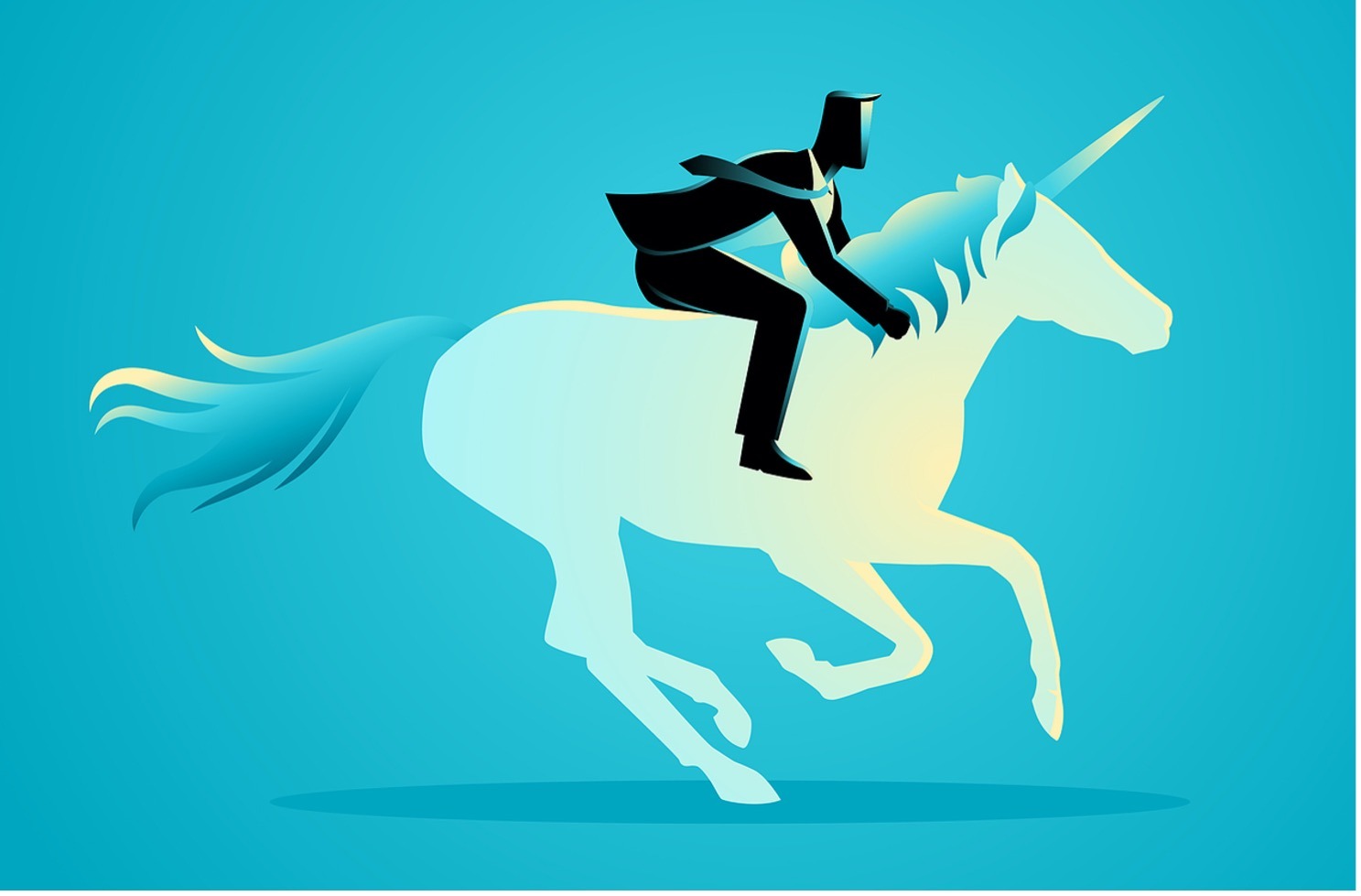 The latest count of Israeli-founded unicorns – startups valued at a billion dollars or more – is now 65, or 8 to 10 percent of the world's entire total, The Times of Israel reports. Israeli companies are raising record amounts of money from investors at unprecedentedly high valuations and shares of publicly-traded firms have seen a surge in value on the public markets. The worldwide valuation environment is robust, and the strong revenue growth forecast for these tech firms gives the valuations some real justification. But that doesn't mean valuations will continue to stay high. There are going to be corrections, and serious ones, in the future, as I told reporter Shoshanna Solomon.
Top Tech News
ThetaRay: SONAR to tackle money laundering risks
SONAR, developed by OurCrowd portfolio company ThetaRay, helps prevent financial crime in cross-border payments. The SaaS solution helps banks, institutions, and businesses increase transfer volumes without the risk of exploitation from terrorist financing, money laundering, and human trafficking by providing full visibility across complex cross-border transaction paths. "For the first time in the history of cross-border transactions, risk and revenue are no longer a trade-off," Mark Gazit, CEO of ThetaRay, tells CTech. "SONAR is the new standard for trusted global transactions, providing an accurate assessment of risk and enabling safe, secure cross-border payments for financial services providers and their partners. Best of all, it can be up and running within days, providing immediate value."
Bizzabo acquires Sweden's Whalebone
Bizzabo, the New York and Tel Aviv-based OurCrowd portfolio company that pivoted strongly during the Covid-19 pandemic to become one of the world's leading virtual event platforms, acquired Whalebone, a Swedish technology startup that enhances the experience between speakers and their audiences to humanize digital interactions, FinSMEs reports. The amount of the deal was not disclosed. The acquisition aims to bridge the gap between virtual and in-person events, further solidifying Bizzabo's commitment to enhancing shared event experiences for speakers and attendees, whether in-person, virtual, or hybrid.
Celeno: new chip combines Wi-Fi, Bluetooth, and Doppler Radar
OurCrowd portfolio company Celeno has unveiled a new chip that combines Wi-Fi, Bluetooth, and Doppler Radar to provide connectivity and sensing for devices such as consumer multimedia devices, IoT end points, home automation, industry automation, and healthcare applications, New Electronics reports. "We are excited to bring this disruptive solution to the Wi-Fi industry," says Gilad Rozen, CEO and Founder of Celeno. "Our new CL6000 product family extends our product portfolio into the large Wi-Fi client markets, bringing together connectivity and sensing into smart home, IoT and multimedia devices."
Dandelion Energy expands residential geothermal to Vermont
Dandelion Energy, the OurCrowd portfolio company that taps the natural geothermal energy under your backyard to heat and cool your home, expanded its services to Vermont to help the 100,000 homes in the state still using fuel oil, Electrek reports. Dandelion will start by serving customers in southern Vermont's Bennington County, with plans to expand in the future.
Future Family Raises $9M in Series A-1 Funding
Future Family, an OurCrowd portfolio company that makes fertility treatments more accessible, raised $9M in a Series A-1 round as it expands its network of partner clinics to serve a post-Covid spike in demand, TechCrunch reports. The company pre-negotiates terms with fertility clinics to ensure there are no surprise fees, convert the often substantial upfront costs into a monthly payment plan and give each user a dedicated fertility coach to help navigate the fertility and pregnancy journey. "People had to sit on the sidelines" during the pandemic, says CEO Claire Tomkins. "People who have wanted to go forward with treatment, and now have waited 12 or more months… it's gotten very busy." She expects the second half of 2021 to hit "record levels of activity." To help with the sudden surge in demand, the company is adding more fertility clinics to its network, including CCRM — a fertility group with locations in Minneapolis, Houston, Denver, San Francisco and a number of other major metros.
Introductions
Your portfolio gets stronger when the OurCrowd network gets involved. Visit our Introductions page to see which of our companies are looking for connections that you may be able to help with.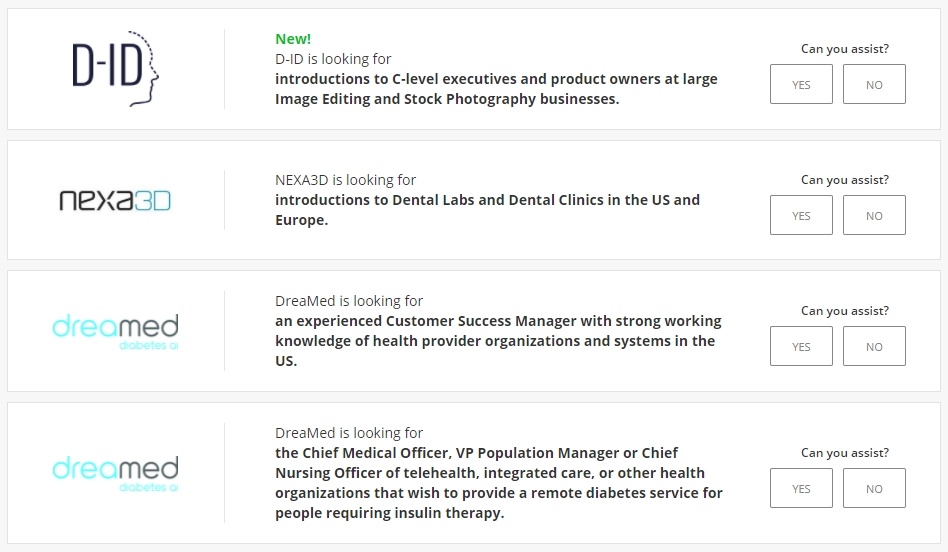 1,100 High-Tech Jobs
Read the OurCrowd High-Tech Jobs Index Q1 2021 here.
Despite the coronavirus pandemic, there are hundreds of open positions at our global portfolio companies. See some opportunities below:
Search and filter through Portfolio Jobs to find your next challenge.