More news from the world of Israel TV tech. Blinded by your smartphone? Time to try this app. Shai Agassi is back – in an even 'better place' for  autonomous driving. Read on…
Start getting this weekly newsletter via email: Subscribe now
US firm acquires Israeli TV tech pioneer Orad Hi-Tec for $60M 
Israeli video pioneer and Emmy Award-winning firm Orad Hi-Tec is set to be acquired by US video production giant Avid Technology for about $60 million. The Israeli video tech firm will join Avid as part of its new Israeli research and development facility, which the US firm is in the midst of setting up. Among the video "tricks" Orad has pioneered virtual sets, slow motion replay and production servers, channel-in-a-box, sports enhancement tools, virtual advertising and cloud-based live production. Learn more.
OurCrowd & Portfolio Companies in the News
How a smartphone for the 'blind' may save drivers' lives
On the road, drivers should be 'blind' to mobile devices. An Israeli smartphone for the blind is providing technology that will now help the fully-sighted to drive more safely. RayGo is the first eyes-free patented smartphone system that lets drivers interact with their smartphones without taking their eyes off the road. Learn more.
Ruth Polachek: No glass ceilings for this female fin-tech exec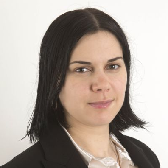 Barely past 30, Ruth Polachek has earned her place as one of Israel's hottest high-tech honchos. As head of Citi Accelerator Tel Aviv — where the top global bank nurtures Israeli financial-tech innovation — and chairing founder of the rapidly growing She Codes community of female Israeli software developers, this former Wall Street trader and serial entrepreneur personifies the potential for women in a predominantly male field. Ruth believes women could make up half of developers within a decade. Get to know Ruth.
Driving innovation: Shai Agassi's new transport vision
Almost ten years have passed since the Better Place venture was launched, and three years have gone by since it went up in smoke, but taking a broader, more long-term look at things, it becomes clear that the billion dollars have not gone to waste. Far from it. Better Place's failure has indirectly contributed to the field's development. Now, the company's former founder, Shai Agassi, presents a new vision in which he foresees autonomous, electric, personal pods taking us around the world's big cities. Learn more.
Herzliya to build an aerial cable car hanging over the city

The Herzliya municipality has announced that it is partnering with SkyTran to build an aerial cable car based on magnetic technology that will hover over the city. This project was originally developed by NASA to help improve the city's public transportation within a few years, and perhaps ease every day traffic. In the pilot route — which will be constructed in the industrial area between the Herzliya train station and the marina — the cable cars will be able to transport 12,000 people every hour. Learn more.
OurCrowd's News Nuggets
Safe city app, Reporty, receives $1M from former PM Ehud Barak (Geektime)
Apple buys under-the-radar camera-technology company LinX (Israel21c)
Cloud access security company, Adallom, raises $30M (Globes)
Seven startups from Israel that you may want to watch (Forbes)
Israeli music education startup, Tonara, raises $5M (TechCrunch)

Subscribe for weekly updates about the Startup Nation to your inbox.
See this week's original newsletter here.
[xyz-ihs snippet="HowToInvestInIsraelCTA"]