Top investment opportunities
Startup of the Week: Connected Energy, renewable power storage with depleted car batteries
Ukraine: Innovation for troubled times
Lebara deal fast-tracks Rewire's European growth
Mermade: Cultured seafood without the steep price
D-ID: Bringing the departed and the imagination to life
Fresh Start FoodTech incubator appoints new CEO
Future Family raises $25M Series B
Darwin and Tevel launch autonomous fruit-harvesting system
Perception Point acquires Hysolate to secure internet browsing
Proman offers more sustainable fertilizer use with CropX
FAA certification nears for Airobotics' drones
Introductions
More than 4,600 high-tech jobs
Startup of the Week:
Connected Energy: Renewable power storage with depleted car batteries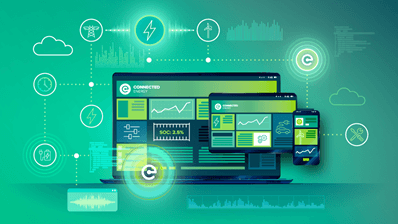 Connected Energy aims to solve the most urgent energy problem in the world – storage for renewables. The British-based circular economy company utilizes depleted electric vehicle (EV) batteries that would otherwise be discarded and cause huge environmental damage. By connecting the batteries together, Connected Energy has created a super low-cost and innovative product that has already secured contracts with six major automotive partners and attracted interest from marquee investors. E-STOR, its energy storage system, extends the useful life of depleted EV batteries by up to 10 years, putting them to work as crucial storage capacity for renewable energy producers. The company has contracts with a number of major carmakers, city grid operators and EV charging operators. Its technology is deployed in 17 locations in Europe. OurCrowd is investing in this Series B round alongside energy, banking and equipment manufacturing giants.
Ukraine: Innovation for troubled times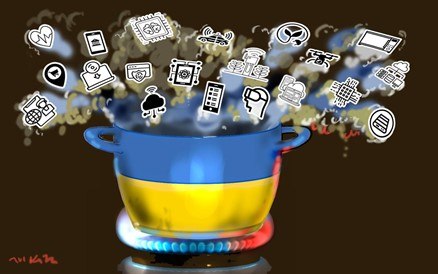 Even in the unlikely event that Russia ends its invasion of Ukraine soon, the global economic reset created by the crisis is likely to have a lasting impact. Read my latest LinkedIn column on how, on the heels of the global crisis caused by the coronavirus pandemic, tech startups must once again play a key role in providing solutions for the emerging crisis triggered by the war.
Lebara deal fast-tracks Rewire's European growth

Lebara Mobile, the go-to value SIM provider for migrant workers in the UK and Europe, will offer its millions of users online financial services from our FinTech pioneer Rewire, Crowdfund Insider reports. The exclusive partnership paves the way for Rewire's further expansion in Europe on its way to creating a holistic package that includes everything a migrant needs.The deal gives Rewire access to Lebara's UK and EU customer base and the opportunity to fast-track its growth in the UK and push further into the EU. "We're delighted to be partnering with Rewire," says Ben Dowd, COO of Lebara Group. "It's a great opportunity to provide our customers with valuable financial services. Today's customers are increasingly looking to manage their finances through their phone and by working with Rewire, we can continue to add value and great choice for our customers." Details of Rewire's current funding round through OurCrowd are available under NDA.
Mermade: Cultured seafood without the steep price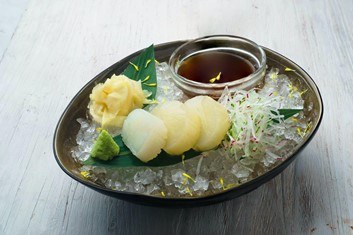 Consumer interest in buying sustainable, lab-grown meat and seafood is growing, but the price tag can be a deal-breaker. Mermade Seafoods, an Israeli startup that grows shellfish from cells in a lab, says it can ease sticker shock with technology that will slash production costs, Linda Gradstein writes in the Times of Israel. How do they do it? By recycling the raw materials they use in the cell-fermentation process. The company has its eye on producing its first product, cultured scallops. It has already raised $1.5M and is currently funding on the OurCrowd platform.
Forbes: D-ID brings departed and imagination to life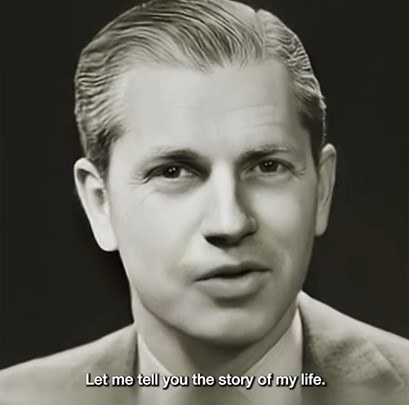 There are startups that provide innovation to the financial world, while others focus on the medical community. But how many are dedicated to igniting your imagination? Our portfolio company D-ID is one of the few that do just that, Forbes reports. By leveraging AI and machine learning, pictures of long-lost relatives come to life and talk about their experiences, delivering a truly emotional experience to users. Its partnership with the genealogy website OurHeritage has proven to be a runaway success, with over 100 million photographs already animated. D-ID is currently raising on the OurCrowd platform.   
Fresh Start FoodTech incubator appoints new CEO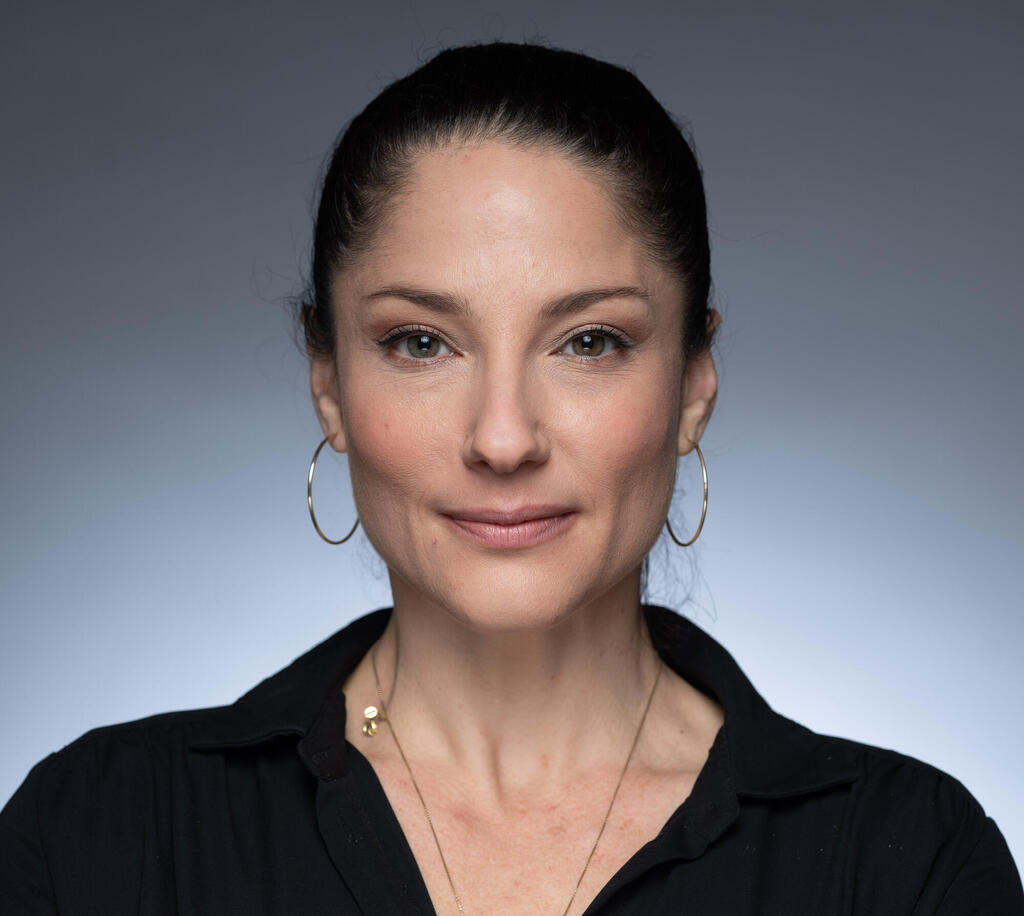 Our foodtech incubator Fresh Start has named Noga Sela Shalev as its new CEO, Calcalist reports. Shalev previously served as the incubator's VP of Business Development. Based in the northern Israeli city of Kiryat Shmona, Fresh Start has invested nearly $10M in eight startups since it was established two years ago. OurCrowd is a partner in Fresh Start along with Tnuva, Israel's largest food manufacturer; Tempo, a leading beverage company; and Finistere Ventures.   
Top Tech News
Darwin and Tevel launch autonomous fruit-harvesting system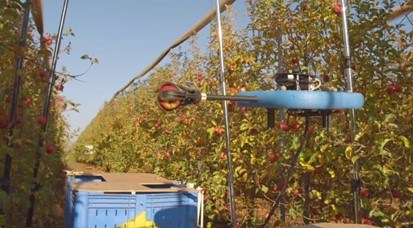 Flying, fruit-picking robots created by our portfolio company Tevel are part of the world's first fully commercial integrated autonomous fruit-harvesting system as Tevel joins forces with Darwin, an Italian-Spanish fruit harvesting platform creator, Fruit Growers News reports. The companies' combined system, which has been field tested in Italy and Spain, will be available for next year's harvests.
FAA certification nears for Airobotics' drones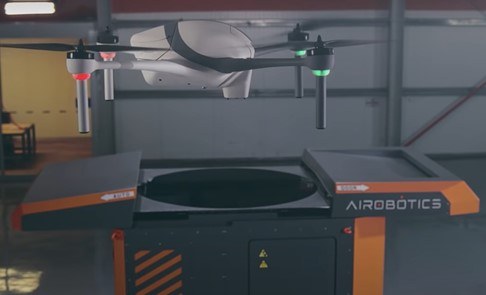 The FAA published the final airworthiness criteria for certification of the automated drone system developed by our portfolio company Airobotics, marking an important milestone on the way to complete the first of its kind regulatory process of type certification in the USA. The FAA criteria will allow Airobotics to certify its system, which provides an end-to-end solution automating all of the flight phases including swapping batteries and payloads, and eventually to operate drones over cities and other populated areas. "This publication brings Airobotics, and the entire industry, one step closer to approving fully automated commercial drone flights directly above populated areas in the USA. The type certification process currently undertaken by Airobotics is a world first and considered by many to be the most innovative in the world of civil aviation," says CEO Meir Kliner. 
Future Family completes $25M Series B
Future Family, our portfolio company that helps families finance fertility services, completed a $25M Series B funding round, TechCrunch reports. Last year the company saw a 300% spike in the number of patients it assisted with treatments such as egg freezing and IVF, which costs over $12K on average per cycle. CDC statistics show that some 20% of Americans will need access to fertility care in coming years. This latest round brings Future Family's total funding to $150M. 
Perception Point acquires Hysolate to secure internet browsing
Our portfolio company Perception Point has acquired fellow cybersecurity firm Hysolate to make browsing the internet a more secure experience for organizations and their employees, CRN reports. "Once we were introduced to the opportunity, we had no hesitation because of the quality of the technology, the experience of the team, and the product that they built, which is extremely innovative," says Yoram Salinger, Perception Point CEO. "This gives us a huge opportunity in the market."
Proman offers more sustainable fertilizer use with CropX
Proman, one of the world's largest fertilizer producers, will help farmers to use fertilizer more efficiently and sustainably through a strategic partnership with CropX, our digital farming pioneer. Proman customers will be able to use data-driven insights from CropX to improve agricultural sustainability and increase crop yields. "We look forward to contributing our expertise as a fertilizer producer to this initiative, and supporting CropX's vision to utilize technology to boost farmer productivity and incomes, improve food security, and strengthen the resilience of the global food-production systems," says David Cassidy, Chief Executive of Proman. 
Introductions
Your portfolio gets stronger when the OurCrowd network gets involved. Visit our Introductions page to see which of our companies are looking for connections that you may be able to help with.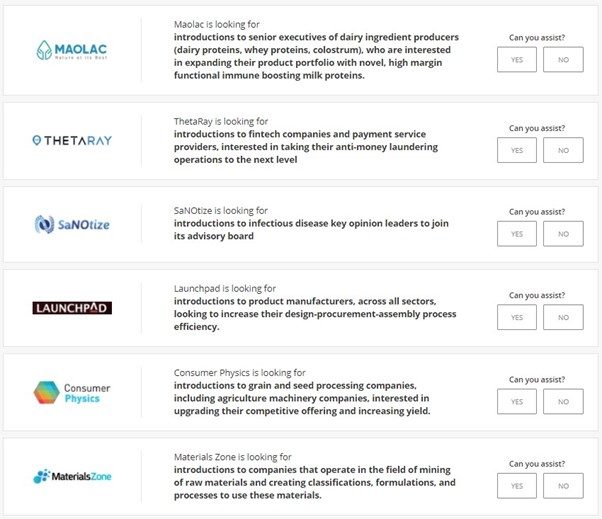 More than 4,600 High-Tech Jobs
Read the OurCrowd High-Tech Jobs Index Q4 2021 HERE.
Search and filter through Portfolio Jobs to find your next challenge