Top investment opportunities
Startup of the Week: Polarisqb, quantum-powered drug discovery
Edge: Taking gaming to a new level
VentureBeat: OurCrowd leads $8M Sotero raise
Singapore executives meet Startup Nation
Quantum Machines to head $29M quantum computing center
July 25 online: The future of FoodTech
Nuvei, Payoneer, Travelex trust ThetaRay's AML platform
American Airlines Cargo's US bookings launch on Freightos platforms
Zippin to open checkout-free stores at Tennessee Titans' Nissan Stadium
MedTech startups phone in crucial health information
Brodmann17 wins innovation award at Autonomous Vehicle Tech Expo
Introductions
More than 3,100 high-tech jobs
Startup of the Week:
Polarisqb: Quantum-powered drug discovery
Only 12% of new drugs that enter clinical trials earn FDA approval. Including the money wasted on drugs that fail, the average cost of bringing a new drug to market is $2.6B. The crucial first step, drug discovery, takes years and costs millions of dollars. Polaris Quantum Biotech (Polarisqb) uses quantum computing to reduce the time needed for this critical stage of drug discovery from an average of four years to four months, while reducing the cost to less than $100K. The company's Tachyon platform is the first drug discovery platform built on a quantum computer. It uses an automated process to search vast chemical libraries, allowing it to find novel molecules to develop new drug leads at a fraction of the cost and time of current drug development processes. Polarisqb already has four active drug development projects, two ongoing collaborations with precision drug developer Auransa, and is projecting 460% YOY revenue growth in 2023. OurCrowd is leading this convertible loan at a 20% discount.
Edge: Taking gaming to a new level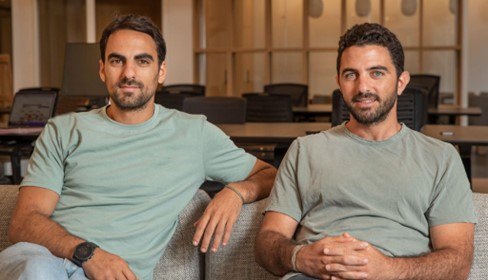 Online gaming is a bigger industry than music and movies combined, estimated at $300B a year. Israeli gaming startup Edge promises to send the already eye-popping numbers soaring by enabling gamers to monetize their most exciting gameplay moments. "Legendary117S," 25, an Israeli Call of Duty: Warzone battle royale superstar gamer with 50,000 followers, tried out the platform, which lets players clip their own game highlights into "Playables" and turn them into standalone mini-games that others can play. "They showed me the technology and I fell in love with it," Legendary117S tells Amy Teibel in the Times of Israel. During a controlled release, Edge saw usage soar to 92 minutes a day – a higher average daily usage than TikTok and Instagram combined. This month, Edge closed a $30M funding round, led by California-based Corner Ventures and backed by gaming pioneer Playtika. The company aims to reach 7 million monthly active users by mid-2024, and to reach profitability early that same year, says CEO and Co-founder Asaf Gazit. OurCrowd investors can still join this round.
VentureBeat: OurCrowd leads $8M Sotero raise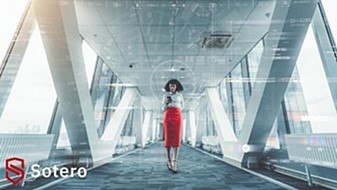 Our portfolio company Sotero raised $8M in an extension seed round led by OurCrowd. Sotero keeps enterprise data safe whether it's at rest, in transit or being queried, VentureBeat reports. Hybrid working practices and the growth in cloud computing have increased the risk of data hacking and ransomware attacks, sending companies in search of a new type of cybersecurity system. Sotero uses patented encryption algorithms and proprietary machine learning models that can query data in its encrypted state and identify malicious access attempts. This round is still open to OurCrowd investors.
Singapore executives meet Startup Nation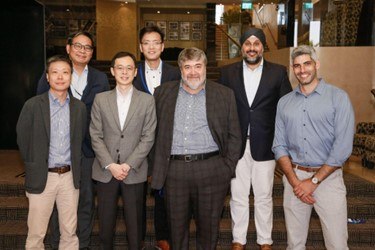 Senior representatives from large Singapore-based companies visited Israel this week to participate in a two-day event organized by OurCrowd and the Singapore Economic Development Board (EDB). Six large Singapore-based companies – Flex, HP Inc., Meiban, SingHealth, ST Engineering and UOB – had the opportunity to meet with more than 40 Israeli startups, including OurCrowd portfolio companies D-ID, DreaMed Diabetes, Genopore, Hailo, Largix, OncoHost and 3d Signals. "EDB is pleased to partner with OurCrowd to organize this series of events in Israel, which provides large Singapore-based corporates the opportunity to meet with Israeli startups to discuss innovation collaborations to suit their business needs. These companies will be able to leverage OurCrowd's extensive networks and deep understanding of technology capabilities in the Israeli startup ecosystem, which will further strengthen innovation ties between the two countries," says Lily Phua, Vice President, Innovation Economy, EDB.
Quantum Machines to head $29M quantum computing center

The Israel Innovation Authority selected our portfolio company Quantum Machines to lead a new quantum computing center to serve local industry and academia, Calcalist reports. With a $29M budget, the center will support R&D in all layers of hardware and software on three different quantum processing technologies. Classiq, another OurCrowd company, which provides a revolutionary new tool to program quantum computers, will consult and provide infrastructure for the project.
July 25 online: The future of FoodTech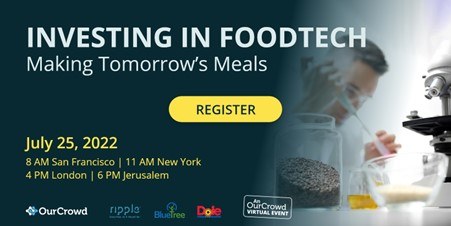 As climate change reshapes planet Earth literally from the ground up, sustainability has become mankind's most important goal. Nowhere is this more crucial than with our food supplies, which are dwindling and unable to feed the rapidly growing population. Now tech is stepping up to create alternative sources of nourishment without further damaging the environment. Join us online on July 25th as we host FoodTech executives from BlueTree Technologies, Dole Sunshine Company and Ripple, who will reveal what you might be eating at the dinner table in the not-so-distant future.
Nuvei, Payoneer, Travelex trust ThetaRay's AML platform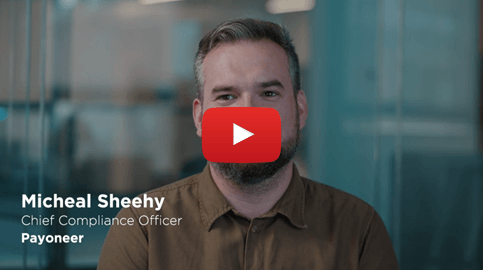 FinTech powerhouses Nuvei, Payoneer and Travelex are among new clients of ThetaRay, whose AI-powered platform helps financial institutions comply with regulatory anti-money laundering and data privacy programs. They join 3 of the 12 largest correspondent banks outside China and several Tier-1 UAE banks. Preventing financial crime online is a tricky business, especially after sanctions against Russia over its invasion of Ukraine spurred an uptick in illegal monetary activities, Amy Teibel writes in the Times of Israel. The company's proprietary algorithms analyze transactions against dozens of risk indicators associated with financial crimes to detect anomalies that suggest criminals and terrorists are moving money. ThetaRay is currently funding on the OurCrowd platform.


Top Tech News
American Airlines Cargo's US bookings launch on Freightos platforms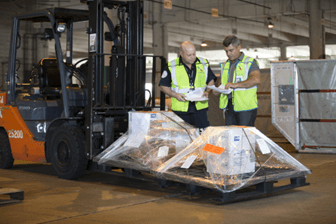 American Airlines Cargo is now offering customers full access to its US network when booking through the WebCargo and 7L Freight platforms operated by our portfolio company Freightos, the American Journal of Transportation reports. With 5,000 daily US departures, the airline is now WebCargo's largest domestic carrier. WebCargo is the world's leading dynamic cargo booking and pricing platform, handling over 36% of the global air capacity with more than $100M in freight bookings every quarter.
Zippin to open checkout-free stores at Tennessee Titans' Nissan Stadiumu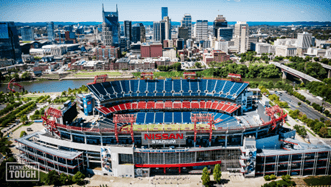 Tennessee Titans fans will be able to check out fully automated checkout-free stores at Nissan Stadium in Nashville thanks to our portfolio company Zippin, Sports Business Journal reports. Zippin will launch five grab-and-go shops powered by its AI, machine learning and sensor fusion technology just in time for pre-season games next month. Zippin is the leading checkout-free platform deployed in US stadiums and venues, with 50 outlets set to be operational by the start of the upcoming NFL season. It cuts the time it takes to speed through concession stands from an average of 20 minutes to as little as 20 seconds.
MedTech startups phone in crucial health information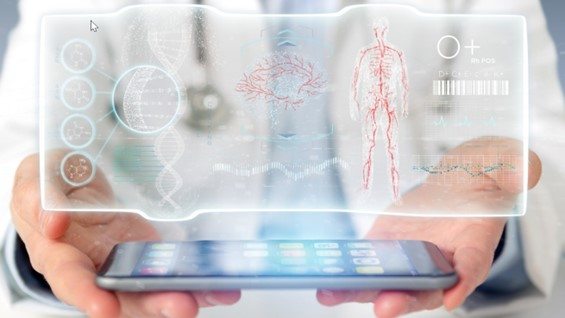 Thanks to a select number of Israeli startups, your smartphone can become a medical platform that can save your life, Israel21C reports, featuring OurCrowd MedTech portfolio companies Binah.ai, Cordio Medical, Sweetch and TytoCare. They all use mobile phones to gather and transmit health data, keeping tabs on chronic conditions.
Brodmann17 wins innovation award at Autonomous Vehicle Tech Expo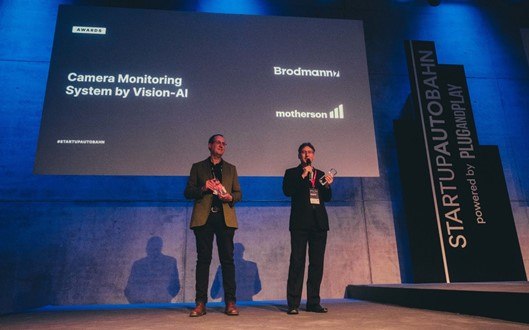 Our mobility safety pioneer Brodmann17 took home the Global Innovation Award at the Autonomous Vehicle Technology Expo 2022 in Stuttgart. The company won the honor for Wing Camera AI, a wing mirror with a camera equipped with its proprietary Vision-AI object detection designed to help truck drivers with blind-spot detection, safe turns and field of vision. The Wing Camera AI will be launched commercially in January 2024 by Brodmann17's partner, a Tier-1 automotive company.
Introductions
Your portfolio gets stronger when the OurCrowd network gets involved. Visit our Introductions page to see which of our companies are looking for connections that you may be able to help with.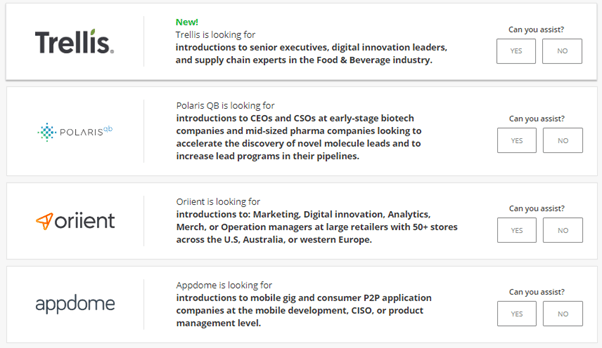 More than 3,100 High-Tech Jobs
Read the OurCrowd High-Tech Jobs Index Q1 2022 HERE.
Search and filter through Portfolio Jobs to find your next challenge