This past week, we waved 2014 goodbye and welcomed in the new year – but not without a bit of self reflection at what an amazing year it's been for the Startup Nation. In 2014, Israel reached new heights – including perhaps a new nickname, Scale-Up Nation. And with so much going on here, OurCrowd, too, broke new records this past year.  Read on for the highlights.
Start getting this weekly newsletter via email: Subscribe now
From Startup Nation to Scale-Up Nation, Israel reached new heights in 2014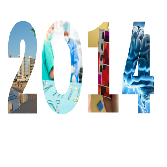 As we enter 2015, it's safe to say that 2014 may have been the best year yet for Israeli tech. According to data collected by PwC, this year saw a total of 70 Israeli high-tech exits, reaching a record amount of $15 billion. From the largest number of Israeli IPOs since the dot-com boom, to the faith placed in Israel's breakthrough cybersecurity and big data sectors by governments and multinational companies, this was a year of unprecedented progress and earnings for the Startup Nation. Learn more.
OurCrowd in the News
OurCrowd's Zack Miller highlights top crowdfunding sites for athletes on Crowdfund Insider

OurCrowd's portfolio company Consumer Physics was featured in 

The Jerusalem Post
OurCrowd and ReWalk are listed as Israeli tech ideas that changed the world by Times of Israel
OurCrowd's portfolio company ReWalk was featured in NoCamels
OurCrowd's portfolio company Highcon was featured in Packaging South Asia
OurCrowd CEO Jon Medved comments on the pace of Israeli investments on Israel21c
OurCrowd's portfolio company Consumer Physics was featured in Crowdfund Insider
OurCrowd's portfolio company Freightos's CEO was hosted on BFM 89.9 Radio
10 Israeli tech ideas that changed the world in 2014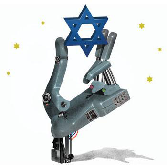 In an effort to differ from the usual wave of 'top 10' lists published at the end of the calendar year, the Times of Israel decided this year to highlight the 10 Israeli tech ideas that changed the world in 2014. OurCrowd is honored to be listed, along with our portfolio company ReWalk, as part of the selected group of technologies and companies that have made an impact on the way the world does business, treats health problems, deals with environmental issues, or keeps its data safe. See the full list.
Going Up: OurCrowd's 2014 Year In Review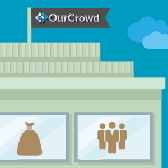 In 2014, OurCrowd reached new heights investing in Israeli and global startups. As we continue to build on the strong foundation we set down just two years ago, OurCrowd managed to shatter records and rise even higher as a leader on the equity crowdfunding scene. To celebrate, OurCrowd put together a 2014 Year In Review infographic that illustrates this past year's achievements, triumphs, and milestones, as we continue to climb throughout 2015. View the inforgraphic.
Forbes selects 2 Israelis on its '30 under 30′ list
Forbes Magazine's '30 under 30′ prestigious list, now in its third year, ranks the best of the world's brightest stars under the age of 30 in 15 different fields. Two Israelis were ranked in the 30 Under 30 In Technology category, Taykey's CEO & co-founder Amit Avner and Meta's founder Meron Gribetz. See the full Forbes list.
Tel Aviv startups to pitch Chinese millionaires via video
Israeli startups that want to make their case to Chinese investors will have an opportunity to do so virtually from the comfort of Google's Tel Aviv offices. As part of the 1st-ever Virtual Pitch contest sponsored by China's ZVCA, the startups will broadcast their pitches online to investors in Beijing tuning in to check out the new technologies. Learn more.
OurCrowd's News Nuggets


Subscribe for weekly updates about the Startup Nation to your inbox.
See this week's original newsletter here.