Top investment opportunities
Startup of the Week: Air EV, flying start for private airborne vehicles
OurCrowd joins Riyadh conference
Cyfirma: Critical Fortinet bug exploited worldwide
OurCrowd greets Brazil's Bossanova Investimentos
InsideTracker's special offer to OurCrowd members
OurCrowd startups at cardio conference
Convizit: A better way of tracking user experience
Music and sports stars invest $15M in TetaVi, which rebrands as Yoom
Zippin reaches 1M shoppers, expands to NBA stores
Future Family launches benefit plan for employers
YuLife launches US operations
AWS: CropX helps 5K farmers around the world
More than 4,500 high-tech jobs

Startup of the Week
Air EV: Flying start for private airborne vehicles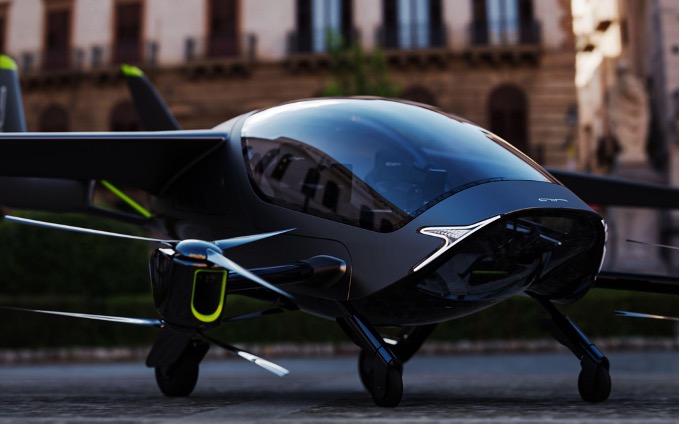 The age of airborne vehicles might be just around the corner, and Air EV is leading the way. The Israel-based startup has created the Air One, a two-seat electric vertical takeoff and landing vehicle made exclusively for the private market. Priced similar to a high-end luxury car, the Air One can be parked on the owners' premises, not at an airport or heliport. It has been designed by top industry professionals to be remarkably simple for individuals to fly, and will require only a basic license. By targeting private owners/operators, Air EV has fewer barriers to implementation, both in terms of certification and operation. The company already has paid pre-orders and expects to start deliveries in the second half of 2024. More information about Air EV's current funding round is available under NDA.
OurCrowd joins Riyadh conference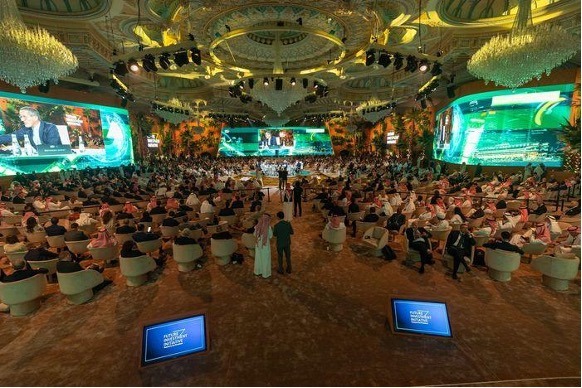 I had a remarkable week in Saudi Arabia, where I was invited to speak on a panel on venture investing at the Future Investment Initiative conference at the King Abdulaziz International Conference Center in Riyadh. This is a sign of things to come, as I told the Wall Street Journal.
Cyfirma: Critical Fortinet bug exploited worldwide

A new report from Cyfirma warns that a critical authentication bug found in products from the security giant Fortinet is being exploited around the world, The Daily Swig reports. Fortinet notified clients and issued a patch for the bug, but many of them have yet to use it, leaving their systems vulnerable. Cyfirma says successful exploitation of the vulnerability could allow a remote attacker to bypass security and gain privileged access to execute unauthorized code or commands. Tens of thousands of attacks have been detected, primarily in the US but also in Canada, Brazil, France, India and other Western countries. Cyfirma is currently funding on the OurCrowd platform.
OurCrowd greets Brazil's Bossanova Investimentos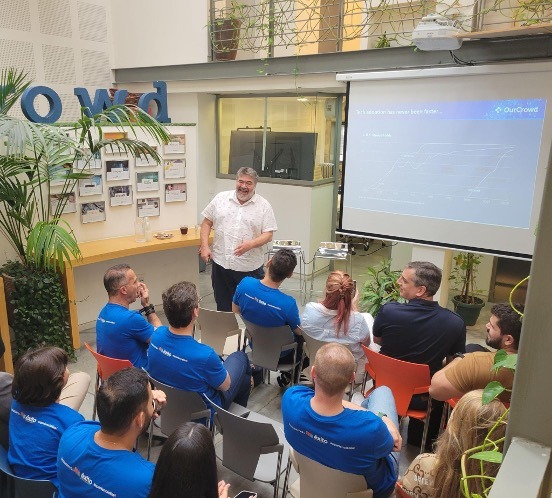 I was delighted to host a delegation from Bossanova Investimentos, Brazil's most active VC investor, at our Jerusalem headquarters, led by João Kepler, the firm's CEO and Co-founder. Bossanova is a financial powerhouse that has invested in over 1,500 startups and has the largest VC portfolio in Latin America.
InsideTracker's special offer to OurCrowd members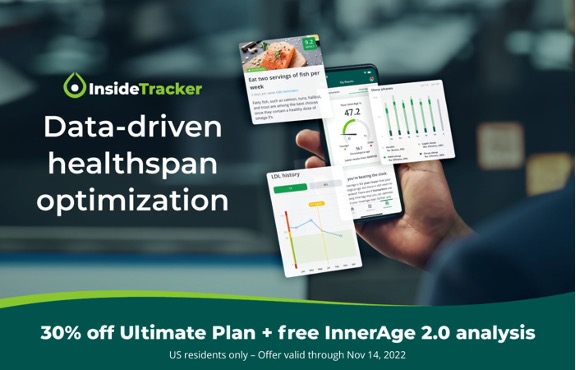 InsideTracker wants to help OurCrowd members improve their quality of life with a special offer. The company's proprietary AI platform analyzes each user's key aging-related biomarkers and calculates the contribution of each one to their biological age. The next step is providing a customized action plan with nutrition, fitness and lifestyle recommendations that have been proven to improve users' well-being. The accompanying mobile app also provides personalized expert insights. InsideTracker is offering 30 percent off its popular Ultimate Plan, as well as a free InnerAge 2.0 analysis for a limited time. This offer is available to US residents only.
OurCrowd startups at cardio conference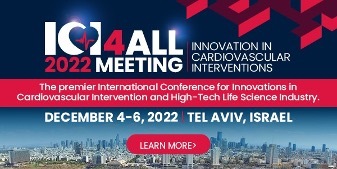 OurCrowd MedTech companies will be on hand for the upcoming Innovation in Cardiovascular Interventions Meeting in Tel Aviv on December 4-6. BrainQ Technologies and Sweetch will be presenting at this premier international conference. Registration is still open for a limited time.
Convizit: A better way of tracking user experience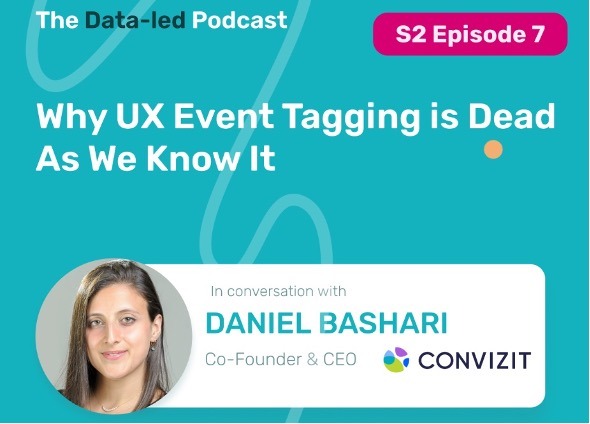 E-commerce businesses spend billions to map out and understand the user experience (UX), but gathering and analyzing the data associated with it is time consuming and very costly. Israeli startup Convizit automates event tagging, a key part of this process. The company "uses AI to understand user interactions on webpages or applications automatically and track every single interaction, extract the relevant meaning from the webpage, just like a human being does, and structure this data and send it into any tool that you integrate with," says Daniel Bashari, Convizit's CEO in a new podcast. Convizit is currently funding on the OurCrowd platform.


Top Tech News
Music and sports stars invest $15M in TetaVi, which rebrands as Yoom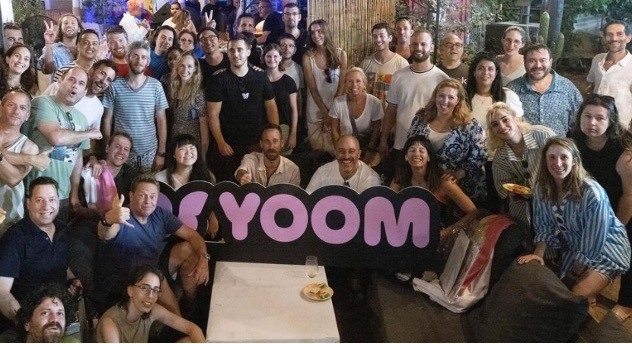 Music and sports personalities including Jimmy Iovine, Finneas O'Connell and Maverick Carter are among those investing $15M in our portfolio company TetaVi, now named Yoom. The company, which produces immersive content for Metaverse and Web3 platforms, plans on enabling others to remotely use its technology with a smartphone. "This team and the proprietary technology they've built levels the playing field for creatives and widens the space where communities can grow. I'm inspired to help define what the future of entertainment can look like," says Iovine, Co-founder of Interscope Records, Beats Electronics and other entertainment companies.
Zippin reaches 1M shoppers, expands to NBA stores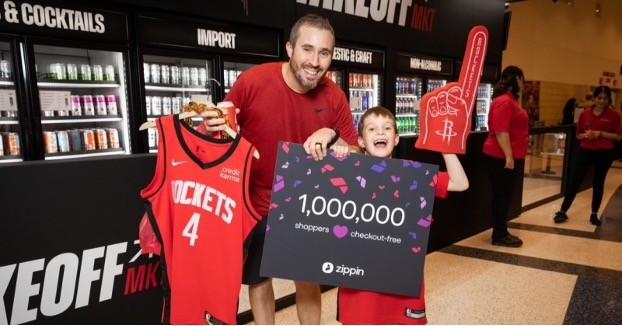 Congratulations to our portfolio company Zippin, which reached the milestone of 1M shoppers served in its frictionless, cashier-free stores. Zoom's technology is used at 73 locations worldwide, operated by top-tier partners such as Aramark Sports and Entertainment, Legends, Levy Restaurants and SSP America. The company is now opening six new venues in NBA arenas, including at the Toyota Center, the home of the Houston Rockets, where Zippin's one millionth customer was served.
Future Family launches benefit plan for employers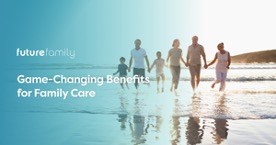 Our portfolio company Future Family is offering employers the option to help workers finance family-building and family care expenses. The benefits program allows employers to extend up to $50K in financial support to employees to cover the cost of expensive treatments and procedures including egg freezing, fertility preservation and IVF, as well as out-of-pocket healthcare and family-related expenses. "Future Family's employer benefit sets itself apart from the competition as an offering that is democratizing the family-building process," says Barbara Wachsman, former Managing Director of Benefits at The Walt Disney Company, who helped Future Family design the offering. "The plan is filling in the critical gap that exists in the current healthcare landscape with high out-of-pocket expenditures, and creating financing options for people who have never had the opportunity to pursue family planning or face high-interest rate medical debt."
YuLife launches US operations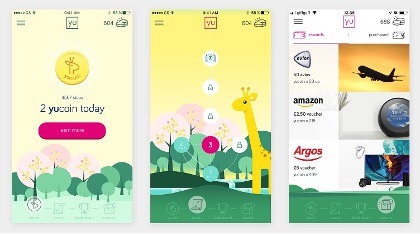 Our InsurTech pioneer YuLife has launched operations in the US, Cover Magazine reports. The move comes on the heels of the firm's completion of a $120M Series C funding round with participation from OurCrowd. The company sells policies based on rewards and benefits to employees for wellness activities and healthy habit changes, using a gamified app that incorporates artificial intelligence and behavioral analytics. "YuLife's mission is to turn financial products into a force for good, and we can inspire people across the US to improve their mental, physical and financial well-being by offering products that are accessible, engaging and deliverable," says Sammy Rubin, YuLife's Founder and Chief Executive.
AWS: CropX helps 5K farmers around the world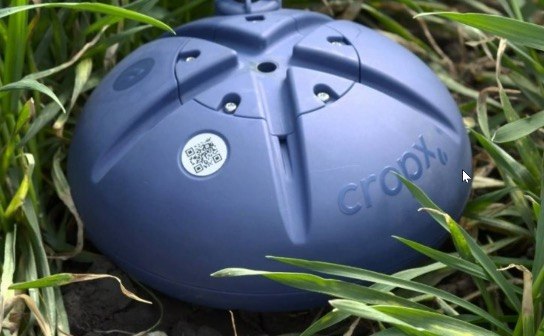 AWS is putting our AgTech pioneer CropX front and center in its push for sustainability using cloud technology. In a new video, AWS highlights CropX's technology which uses advanced soil sensors coupled with satellite imagery to improve practices for nearly 5K farmers around the world, resulting in a 10 percent increase in yields and a 40 percent cut in water consumption. CropX runs its platform on AWS, allowing it to capture data from thousands of global soil sensors and send it to a centralized location.      
More than 4,500 high-tech jobs worldwide
Search and filter through Portfolio Jobs to find your next challenge