The latest from the Startup Nation: the movers and shakers of the Israeli investment landscape; multi-million dollar investment rounds; visiting delegation of US Pro Football Hall of Famers get a peek at the latest Israeli technologies; and more…
Start getting this weekly newsletter via email: Subscribe now
Israeli cyber startup Checkmarx nets $84M investment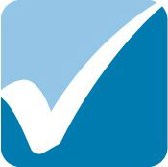 Israeli cybersecurity startup Checkmarx announced that it had received an $84 million investment from New York-based venture capital and private equity firm Insight Venture Partners. Checkmarx was founded in 2006 with the vision of providing comprehensive solutions for automated security code review. The new round of capital will be primarily used to further accelerate growth through product innovation and global expansion. Learn more.
OurCrowd & Portfolio Companies in the News
Your face on a latté? Israeli startup SteamCC makes it possible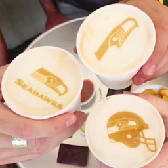 Part tech startup, part design studio, Israeli firm SteamCC's invention called the "foam printer" brings a sense of style to a cup of coffee. The Ripple Maker works by combining 3D printer mechanics with ink-jet printing tech using a natural coffee extract, called Ripple Pods, to create the ripples – the actual "printed" foam content that tops a cup of coffee. More than just a novelty design device, the Ripple Maker opens up a whole new world for advertisers, organizations, restaurant chains and even airlines. Learn more.
VCs, Angels, Crowd Funds: Who rules the Israeli investment landscape?

The startup industry is Israel's wunderkind, the prodigious offspring everyone raves about and wants a piece of. With a record $3.4 billion raised by Israeli startups in 2014, and nearly $1 billion in the first quarter of 2015, local and global investors are pouring a sea of cash into budding Israeli startups. But who rules the investor seas? How do venture capital firms, angel investors, and crowdfunding platforms like OurCrowd share in the bounty, and what is their respective power? Meet Israel's leading investors and experts.
NFL stars touchdown in Jerusalem's high-tech zone

19 members of the US Pro Football Hall of Fame visited an exhibit of the latest Israeli technologies. The goodwill trip to Israel, coined "Touchdown in Israel: Mission of Excellence," was organized by New England Patriots Chairman and CEO Robert Kraft, in coordination with Israel's Ambassador to the United States, Ron Dermer. Members of the delegation received an up-close look at the best of Israeli high-tech innovation via ten hand-picked companies, seven of which are associated with the OurCrowd equity crowdfunding platform. Learn more.
One-on-one with Bizzabo's Co-Founder & CMO, Alon Alroy

After wasting countless hours at conferences and professional events trying to identify the right people to network with and best sessions to attend, Alon Alroy, Eran Ben-Shushan and Boaz Katz recognized a huge pain point within the events industry. Wanting to maximize the conference experience, the three co-founded Bizzabo. Managing Bizzabo's U.S. operations, Alroy, named one of the meeting industry's "40 Under 40 Young Leaders", oversees the company's marketing and business development efforts, as well as leading its sales teams. Get to know Alon.
OurCrowd's News Nuggets


Subscribe for weekly updates about the Startup Nation to your inbox.
See this week's original newsletter here.
[xyz-ihs snippet="HowToInvestInIsraelCTA"]