What's new? Israel's NICE Systems sold a unit to Battery Ventures for $100M. What's trending? Social responsibility and impact investment. What's changing? The global and Israeli banking industry as it adopts new tech innovations. Read up on these news items and more, below.
Start getting this weekly newsletter via email: Subscribe now
Battery Ventures buys NICE Systems unit for $100M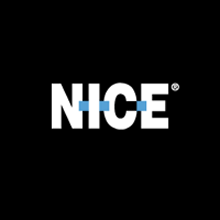 NICE Systems sold its Physical Security Business Unit (PSBU) to technology investment firm Battery Ventures for $100 million. According to the terms of the deal, PSBU, which provides video management, video analytics, and situation management solutions, will be spun out into an independently operating business. This is the second division NICE Systems has sold in as many months. In July, the company completed the sale of its intelligence and cyber division to Elbit Systems for $118 million. Learn more.
OurCrowd & Portfolio Companies in the News
Doing well while doing good: Impact investing in the Startup Nation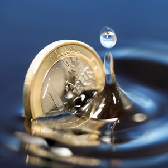 Everyone dreams of making a difference in the world, but how many people have the means to do so? The rising trend of impact investing makes that worthy aspiration a very promising reality. By investing in companies offering products and services geared towards global impact, this niche sector combines social responsibility with financial returns. What is more, impact investing has deep roots in the Startup Nation, evident in both its growing community of social entrepreneurs and increased impact investment deal flow. Learn more.
Bank Hapoalim EVP Avi Kochva on how technology is changing banking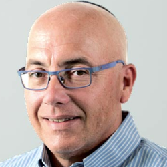 It seems nowadays that banking battles have moved to the technology arena as Israeli and foreign banks boast about their new apps, state-of-the-art online digital services, and technological innovations. In an interview, Bank Hapoalim EVP Head of Application Development Avi Kochva discusses technology as a factor for major changes in the banking industry. Hear more from Avi.
3 Israeli startups awarded 'Technology Pioneers' by the WEF

ElMindA, Consumer Physics, and Novocure are the three Israeli companies awarded 'technology pioneers' by the World Economic Forum, which annually chooses the world's most innovative companies. The 2015 awards were handed out to 49 companies in life sciences and health, information technology, energy, environment, and infrastructure categories. Meet the companies.
Socialist kibbutz meets capitalist tech incubator in the Negev

On the surface, the capitalist business world of high-tech startups has little in common with the socialist kibbutz lifestyle – but they've bridged that gap at Kibbutz Revivim, where the old "red" guard has given its blessing to the development of a new entrepreneurial class with the help of definitely un-socialist organizations like Microsoft, Wix, Deloitte, and others. Learn more.
OurCrowd's News Nuggets


Subscribe for weekly updates about the Startup Nation to your inbox.
See this week's original newsletter here.
[xyz-ihs snippet="HowToInvestInIsraelCTA"]