Startup of the week: Eyeway Vision
LiDar startup Innoviz goes public via $1.4B SPAC
BlueGreen turns the tide against toxic water bacteria
Tevel scoops 'Best Field Robot' award
enVerid cleans office air during pandemic
Medaware study confirms dangers of physician fatigue
Startup of the week: Eyeway Vision
Ex-Google Display R&D chief joins as US CEO

Dr. Nikhil Balram, ex-Google Head of Display R&D, has been appointed CEO of Eyeway Vision's new U.S. subsidiary. Eyeway is an Israeli company developing the next generation of wearable AR technology that enables the projection of images and information directly on the user's retina, with unparalleled resolution, brightness, and field of view, at a competitive cost and with lower power consumption. Eyeway's laser-based scanning system "writes" images directly onto the user's retina, pixel by pixel and line by line, without any intermediary image, emulating the way humans naturally see the world. The company aims to address the unmet need for real immersive AR that currently available technologies have not been able to achieve. Co-investors include Samsung Next, Verizon Ventures and Horizons Ventures. To learn more about investing on the OurCrowd platform and to watch a webinar with Eyeway Vision's CEO Rani Cohen and Dr. Nikhil Balram, CEO of the company's U.S. subsidiary, click below.
LiDar startup Innoviz goes public via $1.4B SPAC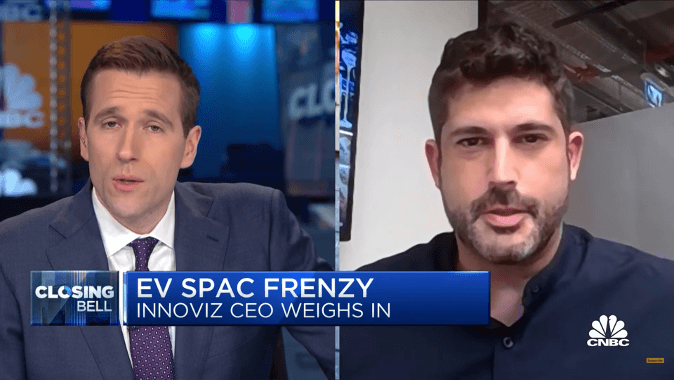 OurCrowd LiDar startup Innoviz went public via a $1.4 billion SPAC merger on Dec. 11, one of four electric vehicle-related SPACs within 36 hours. "The SPAC process is quite fast and it gives you access to really great investors. There is a great fit between this process and our activity in the automotive space where you need to have a lot of capital in order to work on programs like the one we have with BMW," Innoviz Co-founder and CEO Omer Keilaf told CNBC's Closing Bell. Keilaf spent seven years in an elite technology unit of the IDF before founding Innoviz. "LiDar is a 3D sensor that allows the car to see the world around it in 3D, which makes it understand the scene much better. Until now, LiDars were very expensive and big," Keilaf said. The solid-state LiDar created by Innoviz is the size of a small book and costs much less, enabling it to be integrated into standard vehicles. Watch the full interview here.
Top Tech News
BlueGreen turns the tide against toxic water bacteria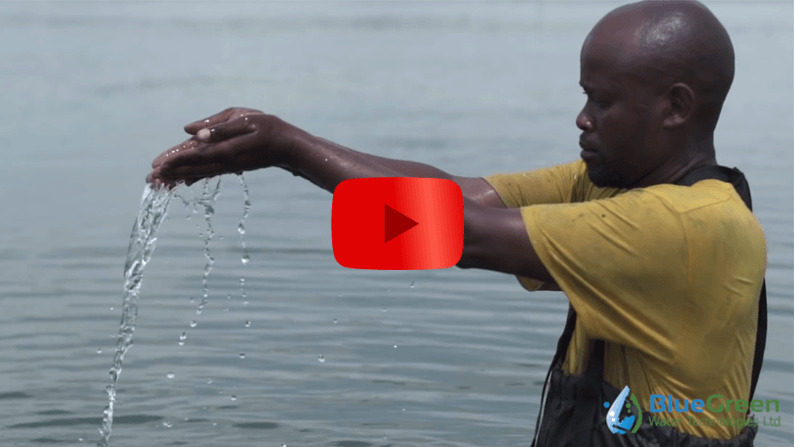 From China and Africa to Lake Okeechobee in Florida, BlueGreen Water Technologies is leading the battle against toxic algal blooms that threaten to contaminate half the world's freshwater lakes and many oceans, destroying fish, animal life and the environment. BlueGreen's treatment costs a fraction of previous solutions and works much faster – a huge step forward for this multi-million-dollar market. BlueGreen uses market-approved algaecides coated in biodegradable material to create a floating, time-release "silver bullet" that chases its target by mimicking the movement of the algae on the surface of the water, Co-founder and CEO Eyal Harel told Sara Toth Stub for our story in The Times of Israel. "The treatment activates a biological chain reaction within the target species, causing them to naturally undergo a collective suicide," he said.
Tevel scoops 'Best Field Robot' award

Tevel Aerobotics, whose autonomous flying robots can pick fruit from trees faster and more efficiently than people, was voted Best Field Robot 2020 by The International Forum of Agricultural Robotics (FIRA) and Future Farming magazine. Winning by a popular vote from 10 finalists selected by an independent jury, Tevel's flying fruit-pickers were dubbed "the most original robot… which has the potential to concretely contribute to increased and sustainable food production," Agritech Tomorrow reported.

enVerid cleans office air during pandemic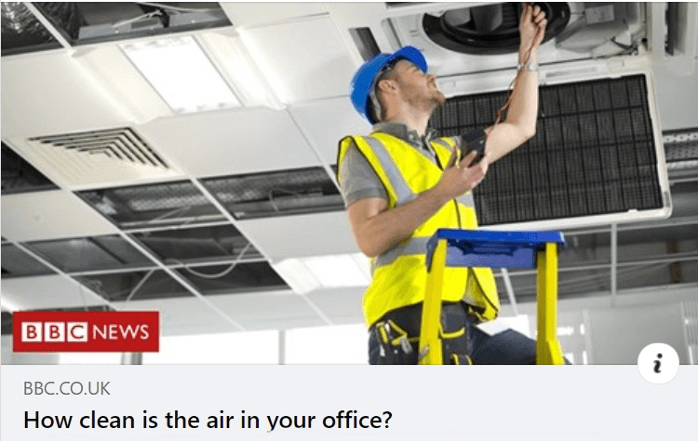 The quality of interior office air has become a priority because of the coronavirus pandemic, the BBC reports, increasing demand for companies like enVerid. The company's technology which attaches to a building's HVAC system, removes viruses and other contaminants using "sophisticated sorbents to scrub the air… at the molecular level," CEO Christian Weeks told the BBC. The company has seen "unprecedented amounts of enquiries" this year, Weeks said.
Medaware study confirms dangers of physician fatigue
Physicians working long hours or prescribing unfamiliar drugs are three to eight times more likely to make dangerous – sometimes fatal – prescribing errors. That's the predictable yet chilling conclusion of a study published by Medaware in the Journal of the American Medical Informatics Association showing that sleep-deprived, overworked junior physicians are at increased risk of erroneous prescribing and jeopardizing patient safety. "As expected, this study shows that long shifts with heavy workloads lead to increased physician prescribing errors," said Dr. Gidi Stein, co-founder and CEO of MedAware and co-author of the study, told the Jerusalem Post. Medaware uses machine-learning algorithms to detect and alert doctors to outlier prescribing behavior with an 85% accuracy rate – compared to 16% accuracy for other solutions.

Introductions
Your portfolio gets stronger when the OurCrowd network gets involved. Visit our Introductions page to see which of our companies are looking for connections that you may be able to help with.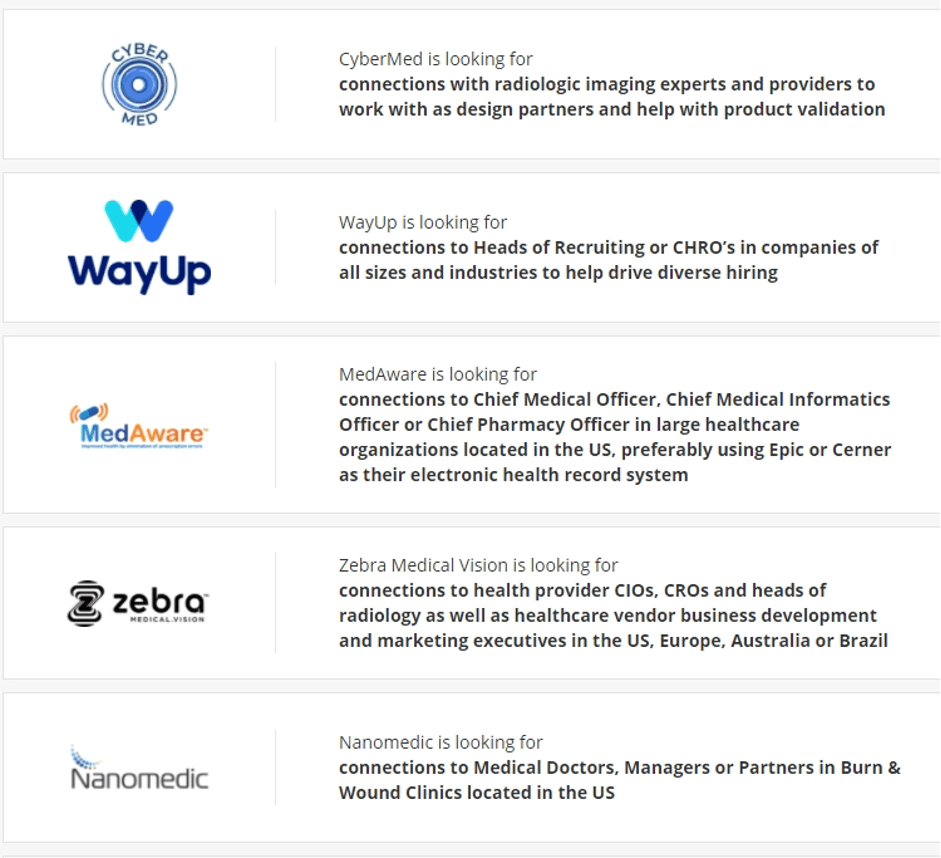 Job Vacancies
Despite the coronavirus pandemic, there are hundreds of open positions at our global portfolio companies. See some opportunities below:
Search and filter through OurTalent to find your next challenge.