Top investment opportunities

OurCrowd Arabia opens for business in the UAE

Startup of the Week: MAOLAC, benefits of breast milk proteins

Join us for ICI's Digital Health Day on Dec. 5

The selfie video that could save your life

Join Flytrex's successful $40M round

OurCrowd Global Summit returns to Jerusalem

CNN gets live demonstration of TytoCare home health check up

Treedom to plant 14,000 trees in new Kenya forest

American Express picks Bizzabo tech for virtual meetings

Brodmann17 launches groundbreaking ADAS platform

Introductions

More than 3,700 high-tech jobs
OurCrowd Arabia opens for business in the UAE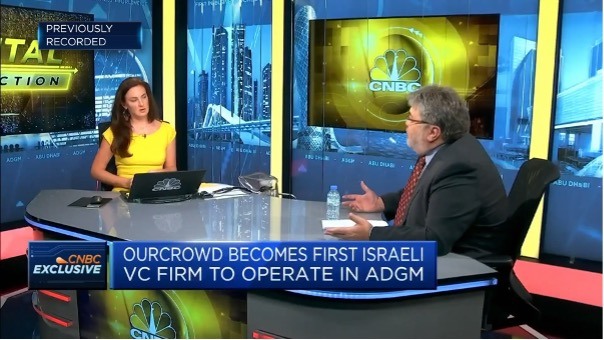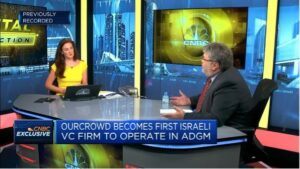 OurCrowd made history this week by becoming the first Israeli VC firm licensed by Abu Dhabi Global Market, the regulatory authority in the UAE. I announced the breakthrough at ADGM's FinTech Abu Dhabi conference. We are delighted to announce that Dr Sabah al-Binali, OurCrowd Venture Partner and Head of the Gulf Region, has been appointed Senior Executive Officer and Executive Chairman of OurCrowd Arabia, a wholly owned subsidiary of our firm. This historic development, a fruit of the Abraham Accords, will not only allow OurCrowd to raise funds in the UAE, but also promote local Emirati and regional startups to our 160,000 global investors and drive international investments into the UAE's dynamic startup ecosystem. This is a major step toward developing OurCrowd's business in the UAE and demonstrates our long-term commitment to the Gulf region. 12 OurCrowd companies are already active in the UAE, with many more expected to follow, and we have just announced our first investment into a UAE-based fund. Our news received coverage on CNBC, Reuters, Wired, The National and many other media around the world.
Startup of the Week:

MAOLAC: Benefits of breast milk proteins for all

Billions of gallons of bovine colostrum, the nutrient-rich first milk produced by mammals after giving birth, are discarded each year, creating huge waste and cost problems. MAOLAC, a pre-revenue, early-stage Israeli startup, has developed proprietary sophisticated protein extraction technology that can identify and extract the beneficial proteins equivalent to those in human colostrum, creating a protein-rich superfood based on this otherwise wasted material. The company is designing protein complexes that contain 10-20 of these proteins which support specific immunological functions. MAOLAC plans to sell its novel functional ingredients to food, supplement, and skincare companies who will integrate them into their products under their own labels. Human milk oligosaccharides, complex sugars found in human breast milk, have become a multi-billion-dollar business, expected to reach $27B in 2027. MAOLAC's functional milk proteins promise to provide greater impact on immune systems with higher efficacy, and can be produced at lower cost. MAOLAC is running a pilot with Ba'Emek Advanced Technologies, a subsidiary of Tnuva, Israel's largest food company, to jointly develop a full-scale supply chain and manufacturing process for three MAOLAC products. Join OurCrowd as we lead this $3M Series A round. Funds will be used to reach commercial readiness for three bio-functional ingredients, as well as completing clinical trials and securing necessary regulatory approvals in the US and Europe.
Join us for ICI's Digital Health Day on Dec. 5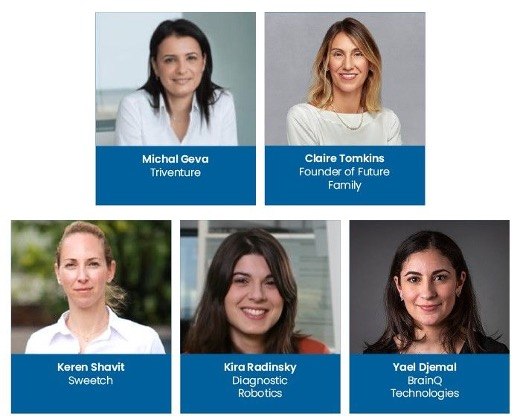 I will be joining a host of OurCrowd medtech CEOs at the International Conference for Innovations in Cardiovascular Interventions which kicks off with Digital Health Day on December 5th in Tel Aviv. Top medical professionals will be presenting alongside some of the most advanced medtech startups in the world, including OurCrowd portfolio companies BrainQ Technologies, Diagnostic Robots, Future Family, MedAware, Memic, Scopio and Sweetch. Visit the conference website for more information on attending in person or participating remotely in the hybrid event.
The selfie video that could save your life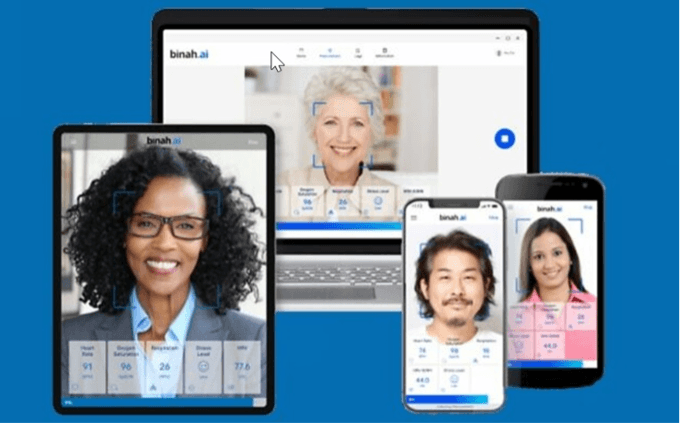 Our cutting-edge digital healthcare startup Binah.ai is proving to be a key problem-solver for insurance companies around the world. "We've operationalized this to create an easy-to-use client checkup and integrated it into our digital doctor program to give clients peace of mind. We get to assist clients with understanding their vitals and early intervention. It's a win-win," Carol Atkinson, managing partner for integration at Momentum Metropolitan, one of South Africa's largest insurance companies, tells Linda Gradstein in the Times of Israel. The company has developed a remote health and wellness monitoring platform so effective that some 50 million people are already using it via the platforms of seven of the world's top insurers. Using an ordinary 45-second selfie video taken on a standard smartphone, the AI-powered software can measure key vital signs based solely on analyzing changes in the reflection of light on facial skin.
Join Flytrex's successful $40M round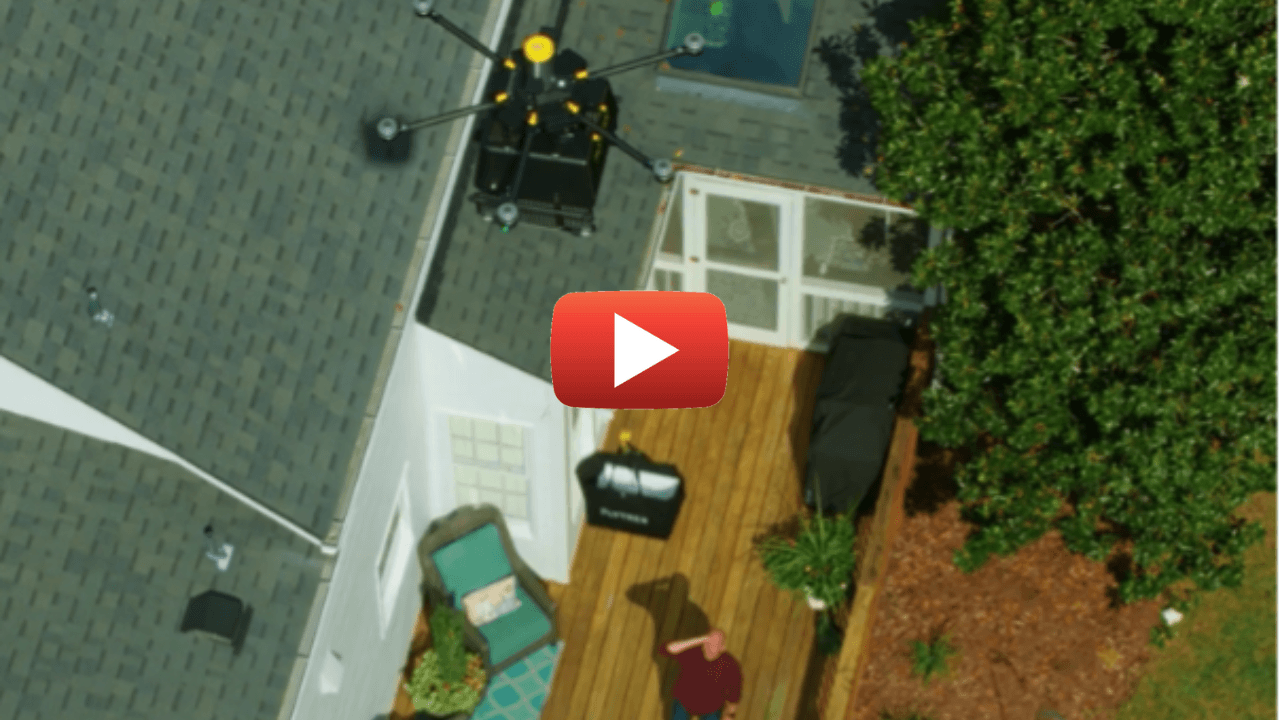 Your next morning coffee or take-out meal might soon be coming from the sky. Our mobility pioneer Flytrex raised an additional $40M to expand its drone-based delivery service targeting suburban consumers in the US, TechCrunch reports. The company designs its own drones and the software used to control them and is one of the first with a drone in the FAA approval pipeline. Flytrex is already delivering to customers of Walmart, Chilis and other providers in North Carolina and expects to be operating nationally by the mid-2022. Thanks to a special allocation, OurCrowd investors can still join this round for a limited period.
OurCrowd Global Summit returns to Jerusalem, May 25, 2022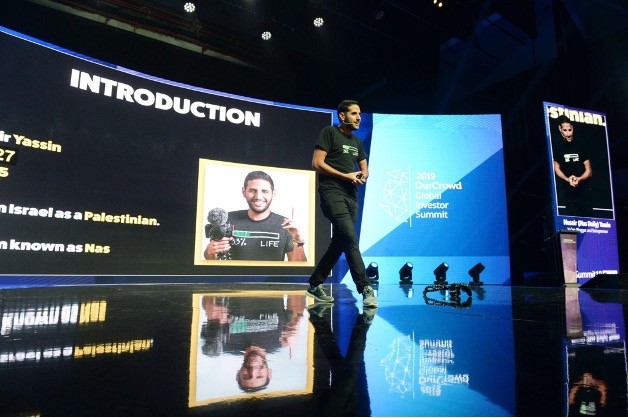 The 2022 OurCrowd Global Investor Summit, the biggest investor event in the Middle East, will take place in Jerusalem on May 25, bringing the entire startup ecosystem together again. Summit Day this year will be an outdoor festival, keeping attendees safe as they sample the latest tech. Summit Week will be packed as ever with corporate meetups, VC forums, insider access to accelerators and labs, touring opportunities, and legendary partying. Due to Covid safety restrictions, places will be strictly limited.
Top Tech News
CNN gets live demonstration of TytoCare home health check up
Watch as CNN correspondent Hadas Gold gets a live check up using the AI-powered remote health kit from Qure portfolio company TytoCare as CEO Dedi Gilad explains the device and its diagnostics.
Treedom to plant 14,000 trees in new Kenya forest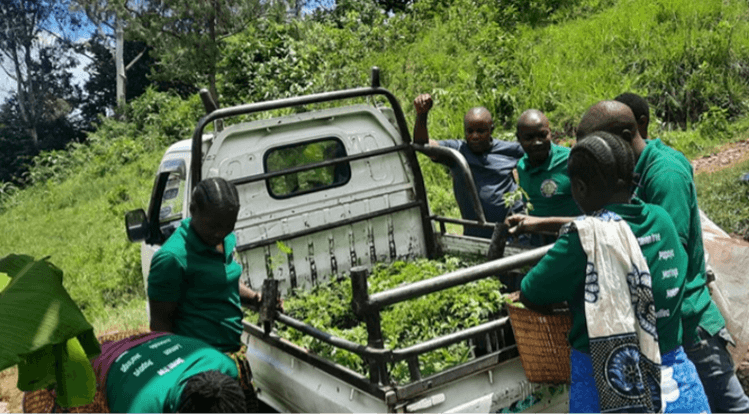 The world's largest tree-planting community and OurCrowd portfolio company Treedom is driving reforestation in Kenya. The company is teaming up with Italian automotive brake maker Brembo to plant 14,000 new trees, Newsweek reports. The Brembo forest will capture more than 7,000 tons of carbon dioxide over the next decade and engage some 1,300 local farmers who will take care of the forest with the support of non-profit organizations. Treedom's platform allows users to remotely plant trees and virtually interact with them through pictures and updates.
American Express picks Bizzabo for virtual meetings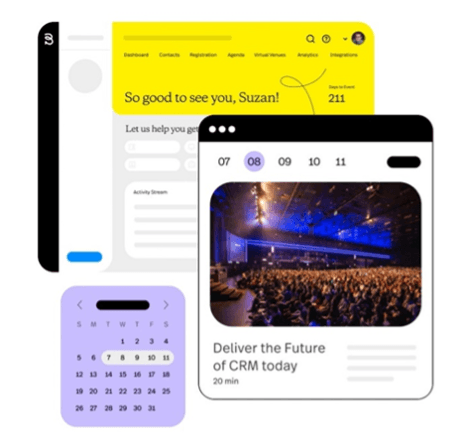 American Express will be adopting software from our events management trailblazer Bizzabo on its virtual meetings platform to enhance meetings for its clients, CMW.com reports. Amex joins Forbes, Amazon, Bloomberg, Siemens and other A-List customers utilizing the market-leading events platform. Bizzabo's event operating system offers an email marketing platform, speaker portals, one-on-one networking, video production suite, integrated mobile applications and more. "Choosing a technology and service supplier that has been vetted and tested is more important than ever, especially given the explosive growth in meetings and events technology and services over the past 18 months," says Gerardo Tejado, General Manager of AMEX Meetings & Events.
Brodmann17 launches groundbreaking ADAS platform
OurCrowd's video telematics innovator Brodmann17 is taking another step to making automated driving a reality. The company is teaming up with Rhonda Software, a professional camera design house, to launch a new advanced driver-assistance system (ADAS) platform for vehicles. Brodmann17's software significantly saves on computer power, allowing for real-time, edge video processing on camera. The AI-powered platform provides predictive notifications of road events gathered by the camera and detected by the ADAS perception software. "This product should disrupt the video telematics space as it offers customers a fast start to a new automotive camera product development system. The ADAS solution we've developed is scalable and can be deployed quickly as it's hardware agnostic, making for an easy in-car setup," said Adi Pinhas, CEO of Brodmann17.
Introductions
Your portfolio gets stronger when the OurCrowd network gets involved. Visit our Introductions page to see which of our companies are looking for connections that you may be able to help with.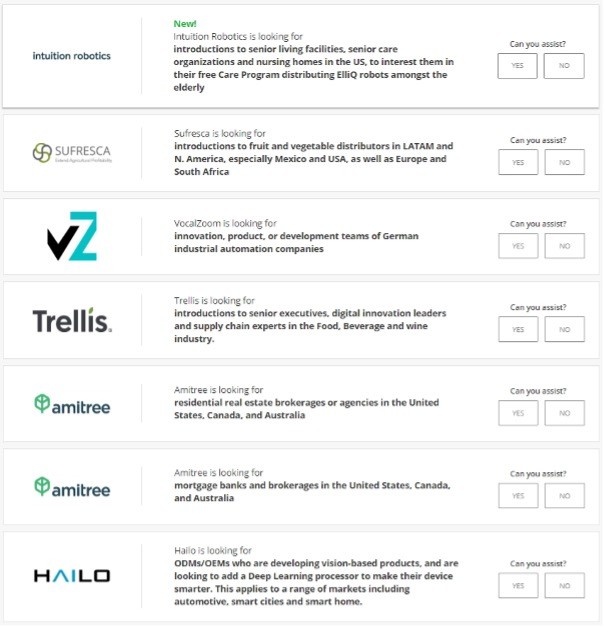 More than 3,700 High-Tech Jobs
Read the OurCrowd High-Tech Jobs Index Q2 2021 here.
Despite the coronavirus pandemic, there are hundreds of open positions at our global portfolio companies. See some opportunities below:
Search and filter through Portfolio Jobs to find your next challenge.