Top investment opportunities
Startup of the week: OncoHost
Rebel Fund: Nurturing the next DoorDash and Airbnb
Canadian clearance for our flagship OC50 Fund
Cyabra nails sock puppets in China-Australia spat
SALT Talks: Tech cure for fake news and deepfakes
Douxmatok pleases palates of top UK chefs
Bizzabo powers through pandemic, raises $138M
Sight Diagnostics sets sights on Gulf with Phoenix
Zebra Med scores seventh FDA clearance for AI imaging
Gil Meron appointed CEO of our New Zealand incubator
Introductions: Can your contacts help our startups grow?
Job opportunities
Startup of the week: OncoHost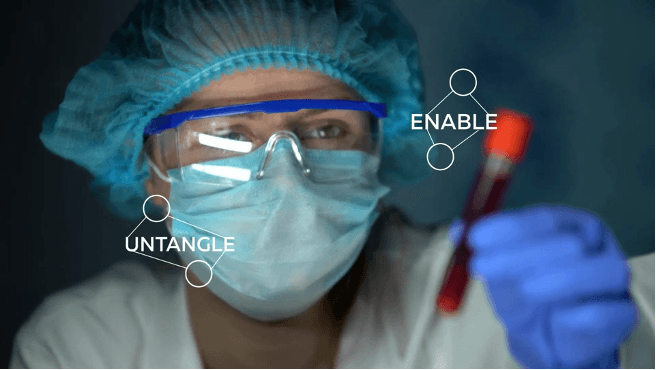 OncoHost is using artificial intelligence software to revolutionize the $275B market (2025) for immunotherapy cancer drugs. Their use of AI and protein analysis can "predict response to immunotherapy and provide clinicians with potential combination strategies in order to overcome treatment resistance," CEO Dr. Ofer Sharon told futurist and BlockVentures CEO Antoine Tardif. "Our chief scientist, Prof. Yuval Shaked, now the head of the integrated cancer research center at the Technion-Israel Institute of Technology, discovered that the host response to anti-cancer treatment may facilitate and support tumor growth and spread. In what seems like a paradoxical reaction to treatment, our own body may actually help the tumor cells evade the effect of the cancer treatment," Sharon said. "Potent treatments are accompanied by toxicities. Managing cancer is all about walking the fine line between safety and efficacy," Sharon said. For more information, click here.
Rebel Fund: Nurturing the next DoorDash and Airbnb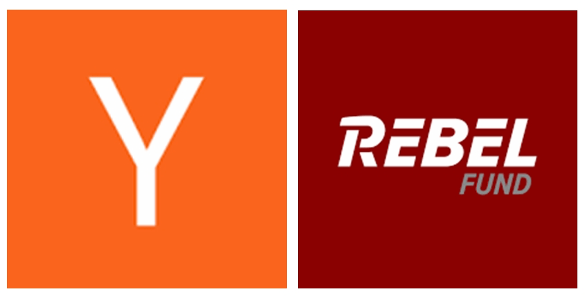 I have always preferred seed investing, as I write in my latest "Investors on the Frontlines" LinkedIn Newsletter. As DoorDash and Airbnb go public, creating over $100B of combined market cap in this week's monster IPOs, join OurCrowd as we invest in the next generation of companies nurtured by the Y Combinator where they both started. Rebel Fund is a Silicon Valley-based venture fund focused on the top seed-stage startups from Y Combinator, the world's most successful tech incubator. It nurtured DoorDash, Airbnb, Stripe, Dropbox, Reddit and more. Rebel Fund chooses its investments through an intelligent selection process, leveraging an algorithm developed at MIT, with dedicated "Rebel Partners," themselves founders of some of YC's most valuable companies.
Canadian clearance for our flagship OC50 Fund
OurCrowd's OC50 portfolio index fund is now available to individual investors in Canada, opening up the world of VC investing for thousands of people and further democratizing the private asset class. "The kind of investments that used to be reserved exclusively for billionaires and well-connected financial institutions are now available to all accredited Canadian investors through the OC50 Fund," David Shore, OurCrowd Vice President for Investor Relations, told CrowdFund Insider. "Because we want Canadians to be able to maximize the full long-term value of this investment, we have structured the Fund to ensure it is RRSP and TFSA eligible." OC50 was created as a diversified investment vehicle to offer more investors access to vetted startups across a variety of sectors, stages, and geographies. OC50, now in its fourth fund in the series, includes early-stage firms in areas such as healthcare technology, transportation, agriculture, communication, enterprise, robotics, and AI. OC50 Series I, launched in 2017, saw six firms exit, generating on average 2.3 times gross return on invested capital as of Q3 2020. For more information, click here.
Cyabra nails sock puppets in China-Australia spat
OurCrowd's Cyabra has revealed that a tweet in November by a Chinese official about the Australian military that sparked a major diplomatic row between Beijing and Canberra was amplified across social media by unusual accounts, of which half were likely fake. Cyabra, which analyzes and exposes online fakery for governments and corporations, found 57.5% of accounts that engaged with the tweet were fake, and "evidence of a largely orchestrated disinformation campaign" to amplify its message, the Guardian reported. Cyabra said its analysis of the 1,344 accounts revealed a large number were created in November and used only once – to retweet that single item. For more on the company, click here.
OurCrowd & SALT Talks, Ep. 7: The tech cure for fake news and deepfakes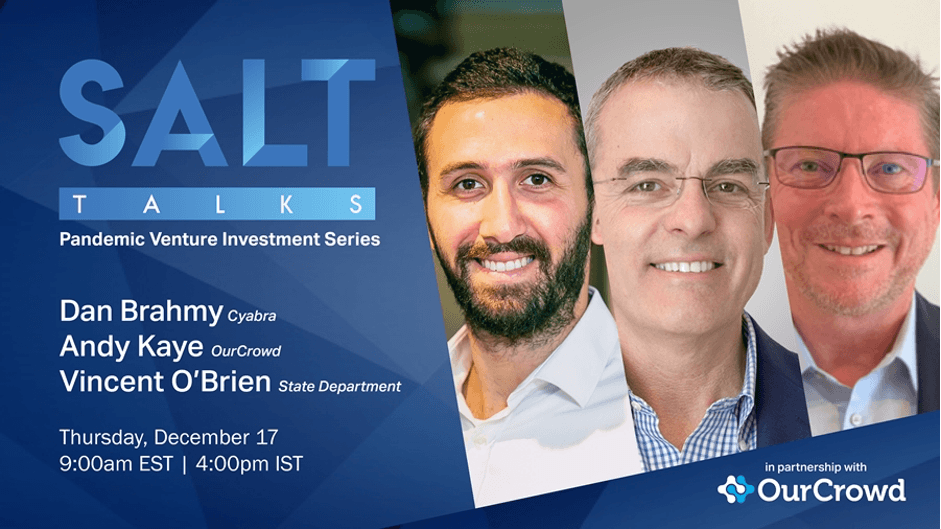 This seventh installment of the SALT Talks: Pandemic Venture Investment Series, presented in partnership with OurCrowd, will take place on Thursday, Dec. 17. With the advent of social media and online forums, sophisticated deepfakes have become a growing problem, intent on the spread of misinformation and posing an alarming threat to public discourse. In this episode we will hear from experts in the disinformation and fake news sector, and learn how Cyabra's patented Deep Learning technology is protecting large organizations by mitigating the threat in real time, ensuring access to genuine information, while gaining and maintaining credibility. With Dan Brahmy, Co-Founder & CEO, Cyabra, and Vincent O'Brien, State Department Foreign Service Officer & Former US Army Special Operations Officer. Moderated by Andy Kaye, President & Chief Institutional Officer, OurCrowd.
Top Tech News
Douxmatok pleases plates of top UK chefs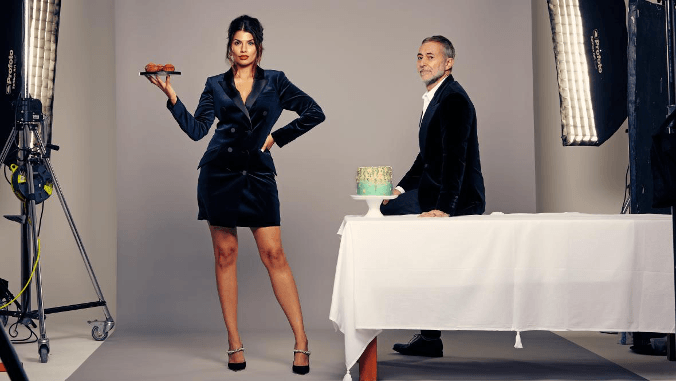 Douxmatok passed the ultimate taste test organized by The Times of London. 102-year-old Avraham Baniel's sugar – which delivers twice the punch with half the calories – got a thumbs up from double Michelin-starred chef Michel Roux of Le Gavroche and UK Bake-Off's star Ruby Bhogal. DouxMatok is not developing a sugar substitute but designing better sugar altogether. The company's sugar crystals, branded as Incredo and soon to be available in the U.S. and Europe, are designed to taste sweeter, so that you can use 40 percent less and your food or drink will still taste as sweet as the original.
Bizzabo powers through pandemic, raises $138M
Bizzabo, the live conference platform, continues its perfect pandemic pivot to virtual events, raising a $138M Series E round as its business continues to grow with a blend of in-person and online event management. "With a vaccine likely and more hybrid events in the future, we anticipate even greater growth," CEO Eran Ben-Shushan told TechCrunch. "Bizzabo has been the category leader, experiencing hyper-growth both pre-pandemic and during the virtual transition, we are excited to continue to lead the market forward by doubling down on product, technology, and user experience, to help organizations unlock the power of hybrid experiences." The round was led by Insight Partners, with previous backers Viola Growth, Next47 and OurCrowd also participating.

Sight Diagnostics sets sights on Gulf with Phoenix
Sight Diagnostics, the OurCrowd company whose desktop lab-grade blood testing systems produce results in minutes, signed a distribution agreement to supply its OLO analyzers to medical centers in the United Arab Emirates and other Gulf countries over the next year, NoCamels reports. The agreement with the Dubai-based Phoenix will see Sight's OLO devices distributed first in nine medical centers Phoenix owns across the UAE and then to the wider Gulf region. OurCrowd recently signed a $100 million partnership with Phoenix to increase business opportunities between Israel and the Gulf.

Zebra Med scores seventh FDA clearance for AI imaging
Zebra Medical Vision has received its seventh FDA clearance, this time for X-ray images to be used in place of CT scans for certain aspects of orthopedic surgery planning. Zebra's AI technology derives bone measurements from X-rays at the same level of quality but at a lower cost—which the company says can help open new markets for implants and procedures in areas where CT and MRI scanners are not available or unaffordable. "Expanding from radiology to orthopedic surgery supports our mission of leveraging machine learning and computer vision to help patients achieve better care everywhere with more readily available resources," Zebra Medical CEO Ohad Arazi told Fierce Biotech.
Gil Meron appointed CEO of OurCrowd's New Zealand incubator
Gil Meron is the new Chief Executive of Sprout, the agtech and foodtech business accelerator set up in Auckland by OurCrowd, Finistere and the food giant Fonterra suuiported by  the New Zealand government. Gil's career spans IBM, the Boston Consulting Group, Finistere Ventures and Yarden Group, the boutique management consultancy and investment firm that he co-founded. "The mega trends include the shift away from animal protein, the growing concern over the environmental impacts of farming and food production, and the consumer demand for cheap, fresh and healthy food are both opportunities and threats for the sector and for the technologies driving it," said Gil, who takes up his position in February.
Introductions
Your portfolio gets stronger when the OurCrowd network gets involved. Visit our Introductions page to see which of our companies are looking for connections that you may be able to help with.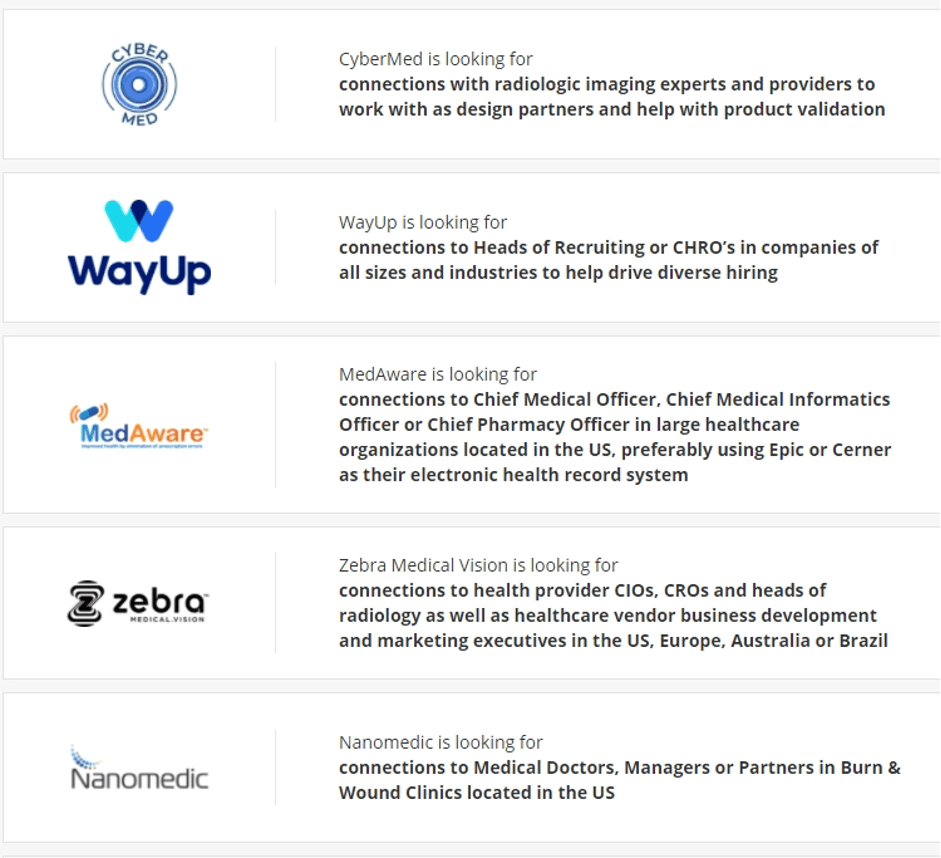 Job Vacancies
Despite the coronavirus pandemic, there are hundreds of open positions at our global portfolio companies. See some opportunities below:
Search and filter through OurTalent to find your next challenge.