Top investment opportunities

Startup of the Week: Binah.ai's medical selfies are the next big thing

Cymptom makes penetration testing old hat

ITsMine teams up with CrowdStrike cybersecurity

OurCrowd on stage in Abu Dhabi

OurCrowd forges new ties at GITEX Global in Dubai

Star athletes share win as Slinger buys Playsight for $82M

IDF buys hundreds of TytoCare units for Covid-19 patient care

JumpCloud raises $225M, more than doubling total funds

MagniLearn raises $2.8M seed to expand AI-powered e-learning

ProFuse raises $1.25M for meat growth acceleration tech

Introductions

More than 3,500 high-tech jobs
Startup of the Week:
Binah.ai: Medical selfies are the next big thing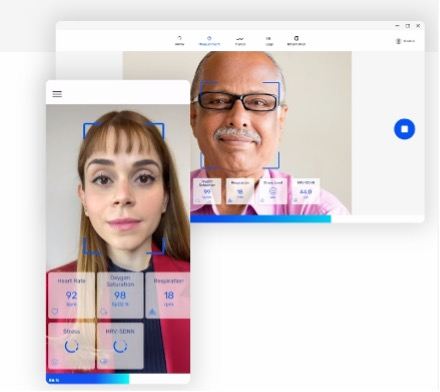 A simple selfie video could save your life, thanks to Bina.ai. OurCrowd is investing in Binah.ai, an Israeli startup that is disrupting the remote, real-time health data monitoring market with software that extracts vital signs in one minute using a medical selfie taken with a standard smartphone, tablet or laptop camera. The market is growing fast. The World Health Organization estimates that by 2030 there will be a shortage of more than 18 million health care workers worldwide, placing tremendous pressure on health systems to adopt the greater efficiencies possible through telemedicine. The company already has millions of users via 50+ customers worldwide, including Generali (Italy), Sompo (Japan), Momentum (South Africa), Cigna (US), HDFC ERGO (Germany), Clalit (Israel), plus a robust pipeline. Its recurring revenues come from annual renewals of life insurance policies. The company forecasts 200% growth in ARR by end 2021, and similar growth in 2022. Binah.ai can measure heart rate, oxygen saturation, respiration rate, heart rate variability, and mental stress. The company's technology, unlike competitors, is equipped to extract more of the body's vital signs and functions without an active internet connection by detecting subtle changes in skin color via a standard cellphone video. Soon, the system will also be able to provide hemoglobin level and even blood pressure – the holy grail of the health-monitoring industry. Binah.ai is in the process of securing regulatory approval as software as a medical device (SaMD) in both the US and Europe. Meanwhile, the company already has significant traction with customers in the insurance industry who can use it for making health recommendations to their customers as well as for underwriting. JoinOurCrowd as we invest in this $15-25M Series C round.
Cymptom makes penetration testing old hat
White hats might be going out of fashion, thanks to our award-winning cybersecurity company Cymptom, currently funding on the OurCrowd platform. It replaces penetration testing to uncover security risks on networks both onsite and on the cloud, Lisa Gann reports in the Times of Israel. Cymptom identifies gaps in a company's network, or in its connections with other networks, without running any programs or planting code within the software. "Most companies search for risks by penetration testing, which means simulating cyberattacks. That is time-consuming and just provides a snapshot of a singular moment. Our solution is much more appealing because it's always in the background. It covers the entire network 24/7 and doesn't disrupt daily operations, so it's more cost effective, too," says Itamar Mizrahi, Cymptom's CEO and co-founder. The company is making waves in the industry. It was named Best Cybersecurity Product at this year's Global InfoSec Awards and this week reached the finals of the PwC Cybersecurity & Privacy Days competition, AIthority reports.
ITsMine teams up with CrowdStrike cybersecurity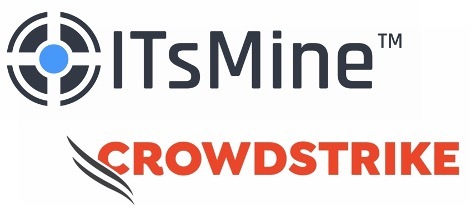 OurCrowd cybersecurity company ITsMine has joined CrowdStrike's Elevate Partner Program to provide enhanced protection against ransomware protection and strengthen security against data breaches. CrowdStrike (NASDAQ:CRWD) provides cloud-delivered cybersecurity solutions and advanced cybersecurity services to customers around the globe. CrowdStrike will offer the ITsMine solution to its customers to further augment CrowdStrike's defenses against ransomware and help prevent data breaches. The company is funding now on the OurCrowd platform.
OurCrowd on stage in Abu Dhabi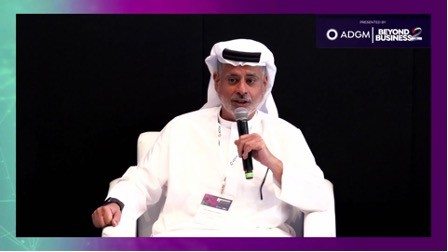 FinTech Abu Dhabi's 'The Search: Global Startups Tour' featured Dr Sabah al-Binali, OurCrowd's Head of the Gulf Region, alongside Yagub Al-Serkal, CEO of YAS Investments, and Salvatore Lavallo of the Abu Dhabi Investment Office. Sabah reminded the audience that he joined OurCrowd just two weeks after the signing of the Abraham Accords. Yagub charmed the Israeli visitors by addressing them in fluent Hebrew, telling Ori Sobovitz, our Head of Government Relations, that he was looking forward to visiting OurCrowd in Jerusalem. We look forward to hosting many visitors from the Gulf.
OurCrowd forges new ties at GITEX Global in Dubai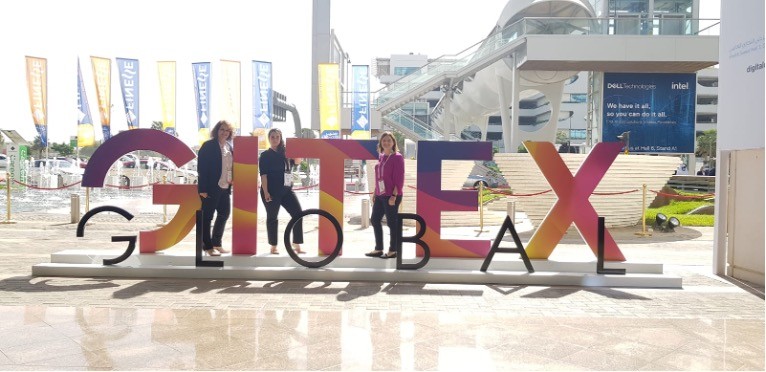 We are traveling again! Ori Sobovitz, Adi Lavi and Shiri Fein Grossman from our Government Relations team, with Avital Landman, Manager of Value Creation, Stav Erez, Partner at Labs/02, and Dr Sabah al-Binali, Head of the Gulf Region, were in Dubai this week for GITEX Global, one of the world's biggest tech gatherings, to present OurCrowd's Global Incubators initiative and discussed forming local public-private partnerships as well as exploring local partnerships for OurCrowd portfolio companies.
Top Tech News
Star athletes share win as Slinger buys Playsight for $82M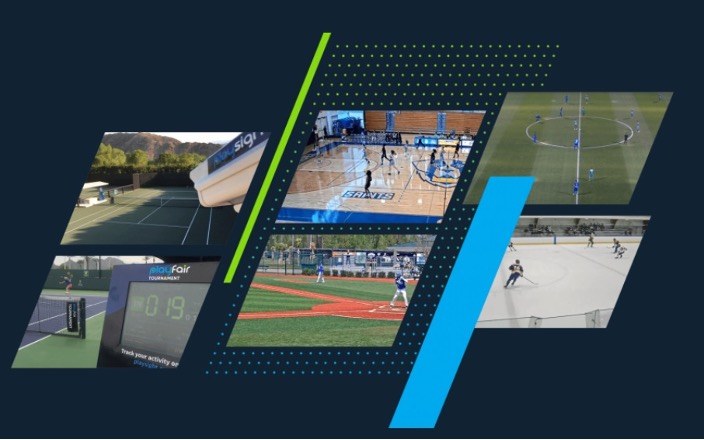 What do tennis legends Novak Djokovic, Billie Jean King and Pete Sampras have in common, aside from their Grand Slams? They are all investors in our pioneering sports technology portfolio company PlaySight, acquired for $82M by US-based sports firm Slinger, Globes reports. PlaySight's AI-powered platform uses cameras, sensors, and other systems to provide extensive analysis of on-court performance in many ball sports. The technology is used by the NBA, MLB and NHL and many of the world's top leagues. "PlaySight pioneered the deployment of AI video technology and analysis in tennis and other major sports and is now amongst the largest technology providers in the market," says Mike Ballardie, CEO of Slinger, which is expanding its tech-related holdings.
IDF buys hundreds of TytoCare units for Covid-19 patient care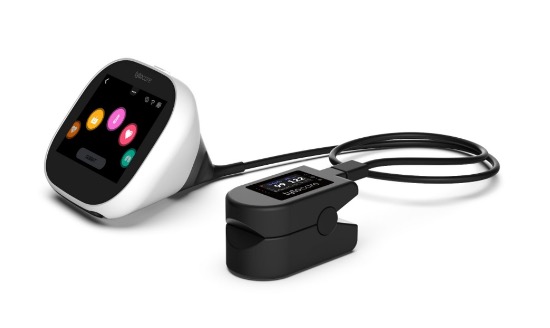 The Israeli Defense Forces is turning to Qure portfolio company TytoCare to help care for Covid-19 patients, Israel Hayom reports. It purchased hundreds of TytoCare's AI-powered telehealth kits which can remotely examine and monitor victims listed in mild to moderate condition and hospitalized at home, easing the burden on Israeli hospitals. "We thank the IDF and the Defense Ministry for their faith in Tyto's telehealth solution," says Dedi Gilad, Co-founder and CEO of TytoCare. The company is "proud to be partners in the Israeli healthcare system's national effort to handle Covid cases and make it easier for patients whose condition allows them to stay at home, with remote medical monitoring," he says.
JumpCloud raises $225M, more than doubling total funds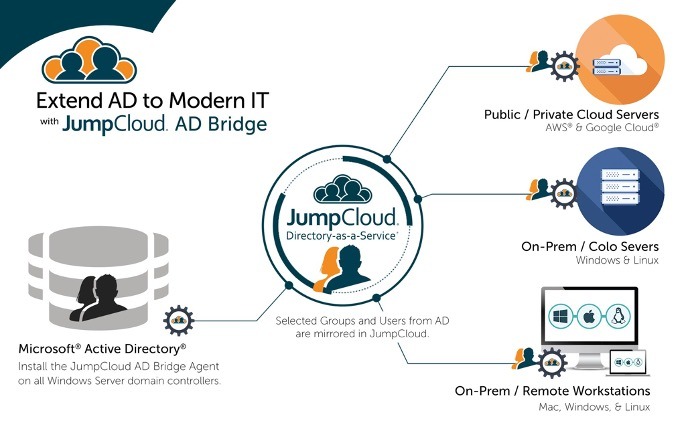 IT trailblazer and OurCrowd portfolio company JumpCloud has more than doubled the total amount of capital raised, after adding $225M in its latest funding round, The Register reports. Atlassian Ventures and the CrowdStrike Falcon Fund played major roles in the latest raise. JumpCloud's advanced directory platform is in high demand as more businesses adopt cloud infrastructure with the increase in hybrid working. "Across each of our customer bases, IT teams are looking for an alternative to Microsoft for managing and securing infrastructure. With this new investment, we can do deep integration work with both Atlassian and CrowdStrike to make JumpCloud's open, cloud directory the obvious choice for all our customers," says Rajat Bhargava, JumpCloud CEO. The company has now raised more than $400M and is now valued at over $2.62B.
MagniLearn raises $2.8M seed to expand AI-powered e-learning

E-learning pioneer MagniLearn raised $2.8M in seed funding led by OurCrowd's Labs/02 incubator, TechCrunch reports. The company uses artificial intelligence to create unique lessons for each student. "With our precise personalization, which allows pupils to thrive and reach their full potential, lessons for two students will never be identical," says Lana Tockus, MagniLearn's CEO and Co-founder. "The lessons evolve as students progress, with our AI algorithms dynamically creating exercises in real time." MagniLearn's platform, which now focuses on teaching English, currently has users in Japan, Korea and Israel. The company plans to use the new funding to expand in the Asia-Pacific region.
ProFuse raises $1.25M for meat growth acceleration tech

Biotech startup ProFuse Technology raised $1.25M to develop its technology to put food substitutes on the table, Finsmes reports. The startup, part of OurCrowd's Fresh Start FoodTech Incubator, is accelerating the growth of meat and muscle cells, helping companies in the cultured meat industry increase production. The technology is based on six years of research at Israel's Weizmann Institute. Profuse also won first place in the main competition at this week's FoodTech 2021, Calcalist reports. "The cultured meat sector is one of the most prosperous in the food substitutes industry and is expected to reach a turnover of $630 billion by 2040. One of the major challenges in the cultured meat industry is slow production, which affects production costs. We are working to reduce the costs of a kilo of cultured meat from more than a thousand dollars to only about five dollars," says Dr. Tamar Eigler-Hirsh, ProFuse founder and CTO.
Introductions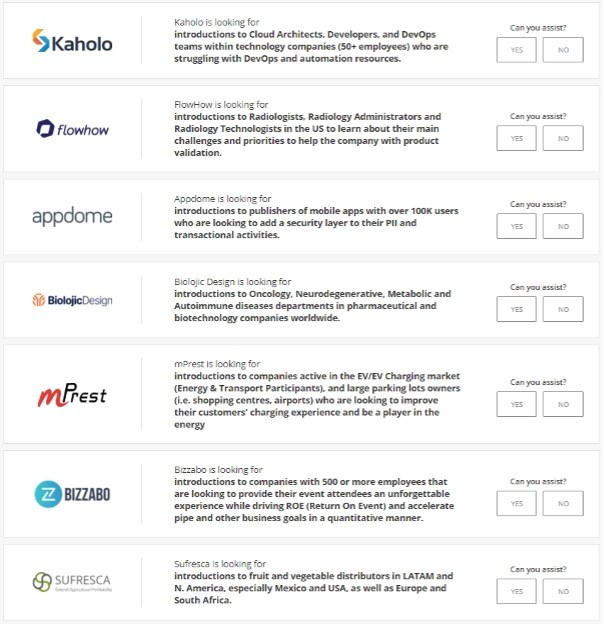 Your portfolio gets stronger when the OurCrowd network gets involved. Visit our Introductions page to see which of our companies are looking for connections that you may be able to help with.

More than 3,500 High-Tech Jobs
Read the OurCrowd High-Tech Jobs Index Q2 2021 here. 
Despite the coronavirus pandemic, there are hundreds of open positions at our global portfolio companies. See some opportunities below:
Search and filter through Portfolio Jobs to find your next challenge.