Long before it became the Startup Nation, Israel was known as the land of milk and honey. Staying true to both these titles, over the years Israel has come to be known as the world leader in milking technologies.
So it is only fitting that on the eve of Shavuot, the Jewish holiday in which it is customary to eat dairy foods, we take a look at Israel's innovations and achievements in dairy technologies.
The Milky Way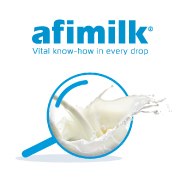 A few years ago the Israeli Central Bureau of Statistics announced that Israeli cows are the highest-yielding in the world. As a result, many countries look to Israel for help in improving their own dairy productivity. A dominant company providing assistance to these hopeful visitors is AfiMilk. Based in Kibbutz Afikim, this company is a pioneer in the field having introduced the world's first electronic milk meter over 25 years ago. Since then AfiMilk has developed computerized systems for dairy farm and herd management that help the average farmer keep up with modern times.
Go With the Flow
Israeli innovators are constantly cultivating advanced techniques to produce milk more efficiently. SCR Dairy, another Israeli provider of herd management solutions, has developed a unique milk measurement technology called FreeFlow. FreeFlow uses Near Infra-Red (NIR) beams to measure the quality and quantity of flowing milk. This technology allows dairy farmers to gather data on milk propensity and maintain high-quality levels.
Got Milk?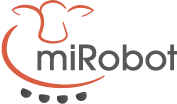 Another Israeli dairy farm innovation comes from MiRobot. The agritech startup is developing next-generation multi-stall automatic robotic milking systems. MiRobot's cost-effective solution will help the dairy business maximize profits by reducing the amount of staff needed to run operations. The robot handles all the tasks involved in the process, such as cleaning, stimulating, attaching the milking equipment, and performing the post-milking routines. If you are worried about how the cow will take to the robot, fear not! MiRobot's system is very cow-friendly and the flexible plastic materials it's made of prevent any damage from happening.
It's No Use Crying Over Spilled Milk


Oplon takes dairy technologies one step forward by making sure that once we get our milk, it doesn't go sour. The Ness Ziona-based company makes packaging materials that keep milk from spoiling, even when it is stored at warm room temperature. In fact, Oplon's technology can keep milk fresh for over a month. Oplon aims to change the process of production, reduce the costs and improve the methods in the distribution and packaging of milk for both developed and developing countries across the globe.
Chag Sameach!
OurCrowd would like to wish all a very happy Shavuot and hope you enjoy all those cheesecakes.
[xyz-ihs snippet="KaliaNatan"]