Top investment opportunities

Startup of the Week: Flytrex drones deliver to your backyard

The chip that stole Christmas

El Al showcases IntellAct at Dubai Airshow

Sniffing out Covid-19

Breaking OurCrowd news at FinTech Abu Dhabi

Life lessons from a venture visionary

OurCrowd Global Investor Summit returns to Jerusalem

Superpedestrian partners with Moovit to improve urban mobility

ByondXR brings Vida Glow into the shopping metaverse

BioCatch targets financial fraud middlemen

Bizzabo buys Klik, its fourth acquisition in six months

Samsung invests in Stellar Cyber's $38M raise for XDR platform

CropX develops irrigation efficiency app in New Zealand

Introductions

More than 3,600 high-tech jobs
Startup of the Week:
Flytrex drones deliver to your backyard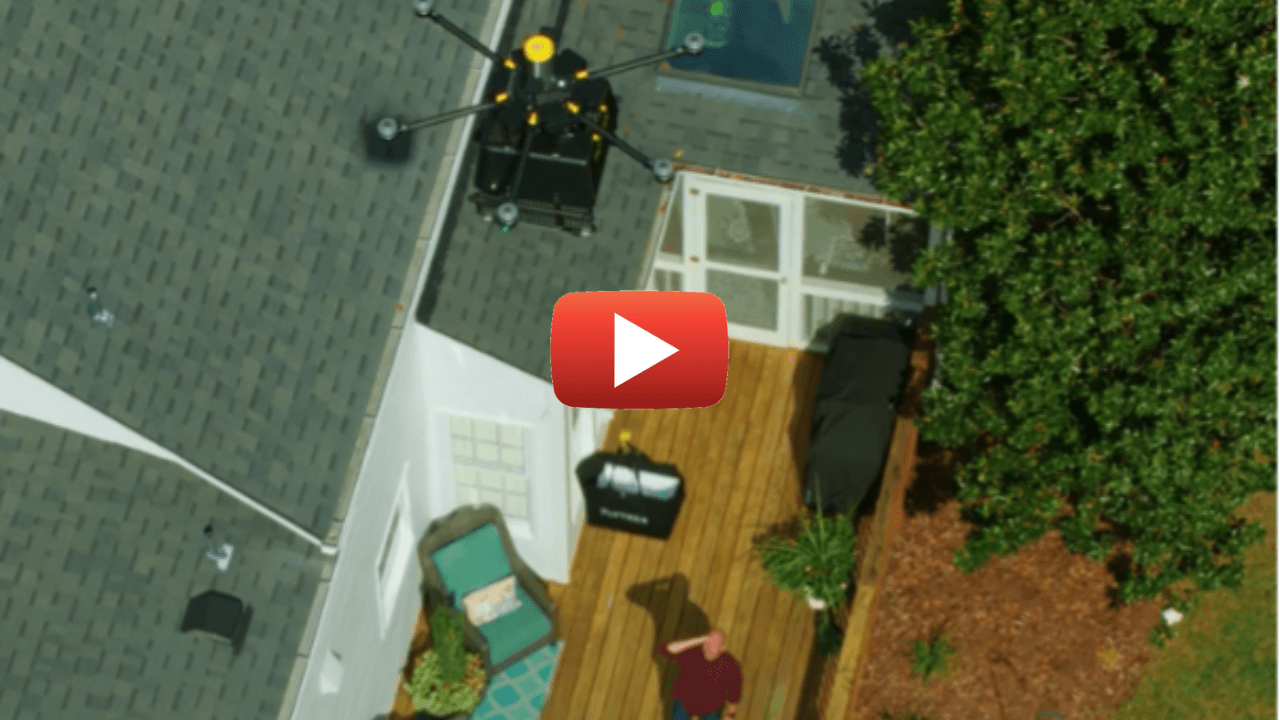 Watch the video and join the backyard drone delivery revolution. Israeli startup Flytrex is one of the first companies with a drone in the FAA approval pipeline and the first focused in the US suburbs. Anything within the weight limit – from Chinese takeout to morning coffee – can be delivered instantly to the customer's backyard. Flytrex uses FAA-certified drone systems that can fly approximately five miles round trip at 32MPH and carry payloads of up to 6.6 lbs (3kg) including the drone, cloud-based software, and supporting systems. The company has three stations operating daily in the state of North Carolina, contracts with Walmart, El Pollo Loco, Chilli's, and trials with dozens of the biggest fast food companies in the US. A fastened delivery box guarantees the order is delivered just the way it was packed. Using a wire release mechanism, orders are gently lowered from 80 feet, not dropped, ensuring a quiet and secure delivery. Groceries remain safe, including milkshakes and even eggs. It has completed over 7,000 deliveries, and is in the final stages of full FAA approval. The drones are completely autonomous and don't require anyone to fly them or drop off the package. However, as an extra safety measure, Flytrex has a team of FAA-certified drone operators overseeing each mission and ensuring a seamless delivery. By 2024, when Flytrex plans to be operating at scale, it aims to bring the cost per delivery down to $1.14. Only two other companies are aiming at backyard deliveries with this end-to-end capability: Amazon's Prime Air, which serves only Amazon, and Alphabet's (Google) Wing, currently focused on medical supplies and library books. The use of drones for food deliveries is forecast to increase dramatically. Drones are also expected to capture a substantial majority of e-commerce shipments. Flytrex's deeply experienced management team is led by CEO Yariv Bash, Co-founder and CEO of SpaceIL, which raised $100M for Beresheet, the first private interplanetary spacecraft, which reached the moon. The company has 15 patents granted or pending protecting its technology.
The chip that stole Christmas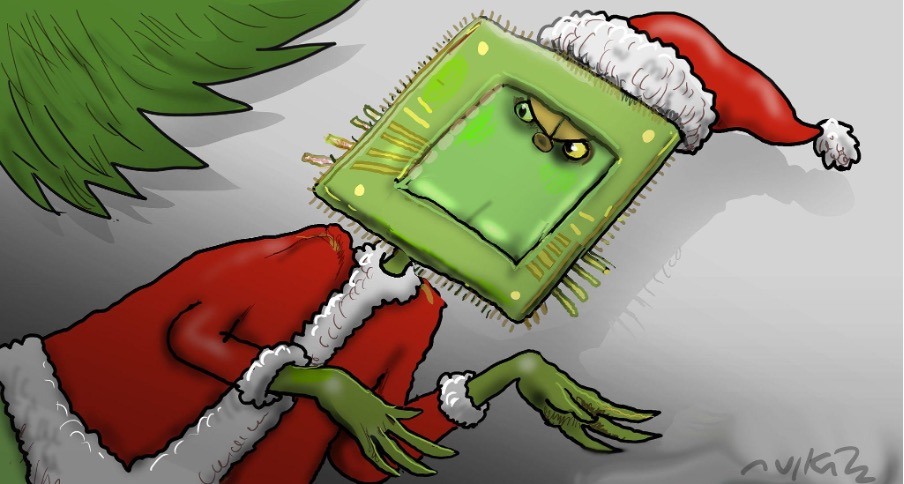 As world trade and travel recovers from the coronavirus shutdown, we discover that the world financial system may have survived but, like many victims of the actual virus, it is now displaying signs of economic Long Covid. Despite the post-pandemic restart, our interconnected, digital-driven, global e-commerce network and the sophisticated supply chain that supports it is buckling. We need to bring logistics into the modern era with companies like Freightos and IntellAct. Read more in my new 'Subscribers on the Frontlines' column.
El Al showcases IntellAct at Dubai Airshow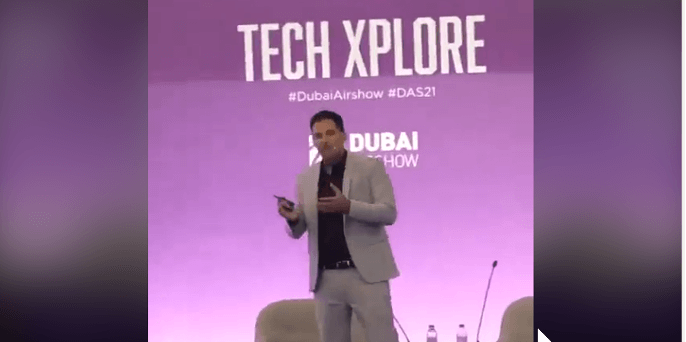 "IntellAct will allow us to be much better, much more efficient," Ido Biger, VP Technologies, CIO and Chief Data Officer at EL AL Israel Airlines, tells the the Dubai Airshow, explaining why El Al's venture arm Cockpit invested in the startup, which improves safety and operational efficiency. IntellAct is currently funding. Click to learn more.
Sniffing out Covid-19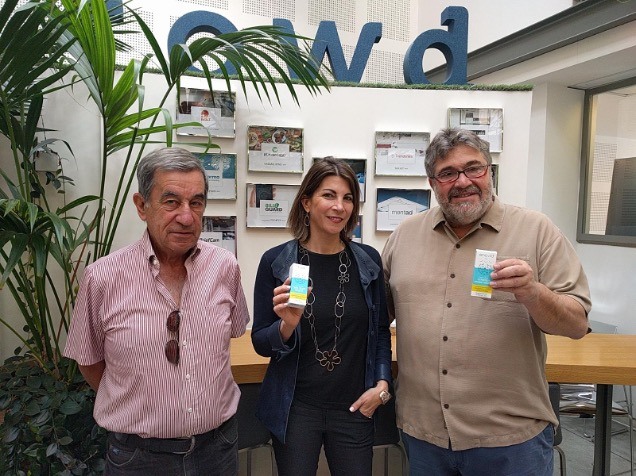 A welcome visit this week from Dr Gilly Regev, CEO and Co-founder of SaNOtize, and board member Dan Suesskind, former Global CFO of Teva Pharmaceuticals, to the OurCrowd office in Jerusalem as they plan the global rollout of the company's anti-Covid nasal spray.
Join me for breaking news at FinTech Abu Dhabi

I will be in Abu Dhabi on Monday, Nov. 22 to speak on a panel at the Fintech Abu Dhabi festival, organized by Abu Dhabi Global Market, where I will be announcing some major news about OurCrowd's activities in the Gulf. This year's event is free to attend online – register now to claim your virtual pass.
Life lessons from a venture visionary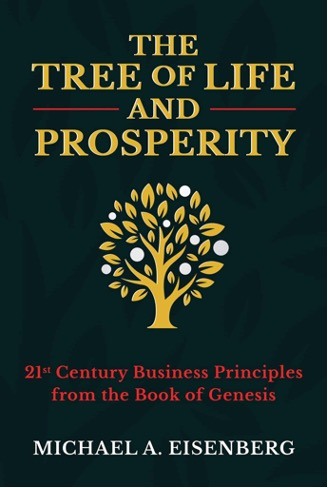 For more than 30 years, I have been Michael Eisenberg's friend. Michael, Co-founder and General Partner at Aleph VC, was my partner for over a decade at Israel Seed, one of Israel's pioneering venture capital firms. Michael is not only a visionary entrepreneur and philanthropist, he is also a highly original thinker who blends his extensive business experience with his deep knowledge and love of our Jewish culture. We have given a copy of Michael's latest book, The Tree of Life and Prosperity, to every OurCrowd employee and I recommend it for his unique insights into the intersection between business, tradition and the modern world. Order it HERE.
OurCrowd Global Summit returns to Jerusalem, May 25, 2022
The 2022 OurCrowd Global Investor Summit, the biggest investor event in the Middle East, will take place in Jerusalem on May 25, once again bringing the entire startup ecosystem together. Summit Day this year will be an outdoor festival, keeping attendees safe as they sample the latest tech. Summit Week will be packed as ever with corporate meetups, VC forums, insider access to accelerators and labs, touring opportunities, and legendary partying. Due to Covid safety restrictions, places will be strictly limited.
Top Tech News
Superpedestrian partners with Moovit to improve urban mobility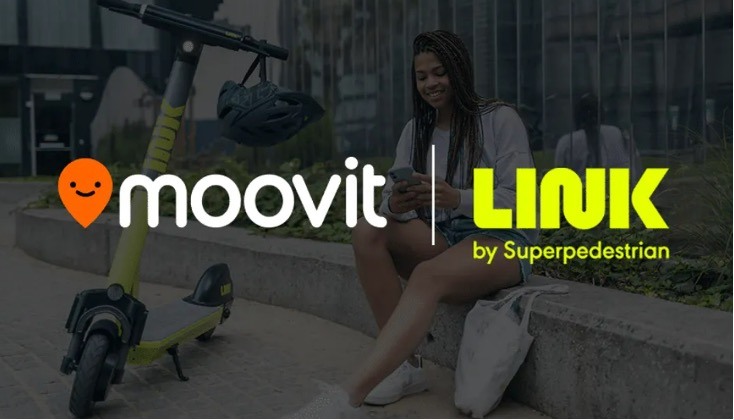 Getting around town will be easier thanks to a collaboration between our e-scooter powerhouse Superpedestrian and the popular transportation app Moovit, Mass Transit reports. Travelers using the app will be able to view in real time where the closest Superpedestrian LINK e-scooter is located and how long it will take to reach a destination by walking, using scooters or other modes of available transit. "The partnership will offer users the ability to travel sustainably, whether for the entire journey or by using LINK e-scooters in combination with public transit, furthering our mission to decrease congestion and pollution," says Yoav Meydad, chief growth and marketing officer at Moovit. The service will be available in 40 cities across eight countries.
ByondXR brings Vida Glow into the shopping metaverse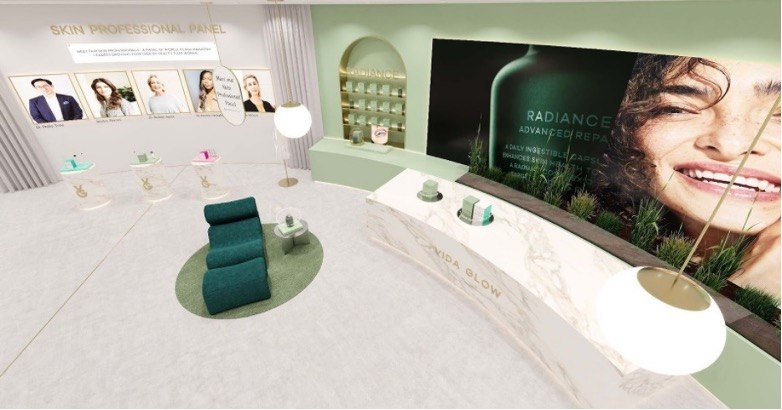 Our virtual shopping innovator ByondXR has done it again, adding another top brand to its growing list of clients. It partnered with Vida Glow, global leaders in luxury ingestible beauty products, to launch the company's first virtual concept store. Visitors can scan their own faces and receive personalized skin results with the help of an AI-powered diagnostic tool. They can also enter the Vida-sphere and hear from a panel of beauty experts, immerse themselves in interactive content and receive special discounts. Over the past year, ByondXR has created high-end virtual shops for Armani, Lancôme and L'Oréal.
BioCatch targets financial fraud middlemen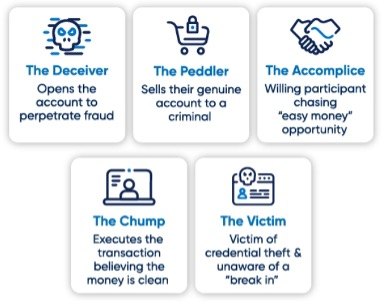 If someone is acting fishy, they might be a mule. That's what a new platform from our portfolio company BioCatch wants to tell financial institutions around the world. Its Mule Account Detection system scours fiscal records looking for people who receive and move around money obtained illegally. Its technology uses behavioral biometric technology to identify suspicious transactions like account opening fraud, account takeovers and other scams which might indicate types of money laundering activity. The platform runs continuously in the background of every digital session, searching for anomalies that can suggest an account is operating as a money mule.
Bizzabo buys Klik, its fourth acquisition in six months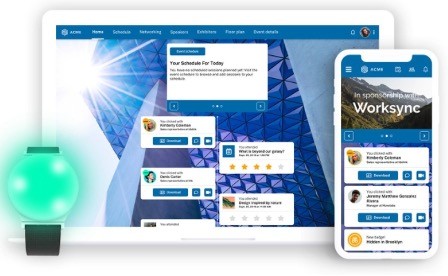 Events software pioneer Bizzabo is expanding its industry portfolio once again. It purchased Klik, a Canadian-based startup that's developed smart wearables used at events, for $13.5M, Calcalist reports. Klik's technology helps event leaders elevate and measure attendee engagement, participation, and networking. Its wearables also act as a communications device and can trigger customized recommendations on content, sessions, networking opportunities and more. Bizzabo acquired three other companies over the last six months, x.ai, Whalebone and TeeVid, all of which enhance their event production offering.
Samsung invests in Stellar Cyber's $38M raise for XDR platform

Our cybersecurity pioneer Stellar Cyber raised an additional $38M in funding, including from its new strategic investor Samsung, to further develop its Open XDR platform, HelpNetSecurity reports. The AI-powered service significantly reduces enterprise risk by early identification and remediation of all types of attacks. The Open XDR platform integrates a variety of security tools allowing users to manage all of their activities in one place. "Today's complex attacks are virtually impossible to rapidly detect with the traditional approach of using siloed, stand-alone tools," says Changming Liu, Co-founder and CEO of Stellar Cyber, which has now raised a total of $68M.
CropX develops irrigation efficiency app in New Zealand
Agritech trailblazer CropX is taking farm water management to the next level, teaming up with New Zealand's IrrigationNZ to produce an app to help farmers decide how to water their crops, Scoop reports. The Bucket Test platform is based on a real-world technique which collects irrigation water in strategically placed buckets over a period of time and analyzes how it is being applied. The new app will digitally collect the data and deliver results immediately to connected devices. "We've seen farmers in many countries crying out for an accurate way to measure irrigation efficiency, the Bucket Test offers a ready-made solution that we can now bring to them," says Eitan Dan, Managing Director of CropX New Zealand. The company also plans to market the app in Australia and the US.
Introductions
Your portfolio gets stronger when the OurCrowd network gets involved. Visit our Introductions page to see which of our companies are looking for connections that you may be able to help with.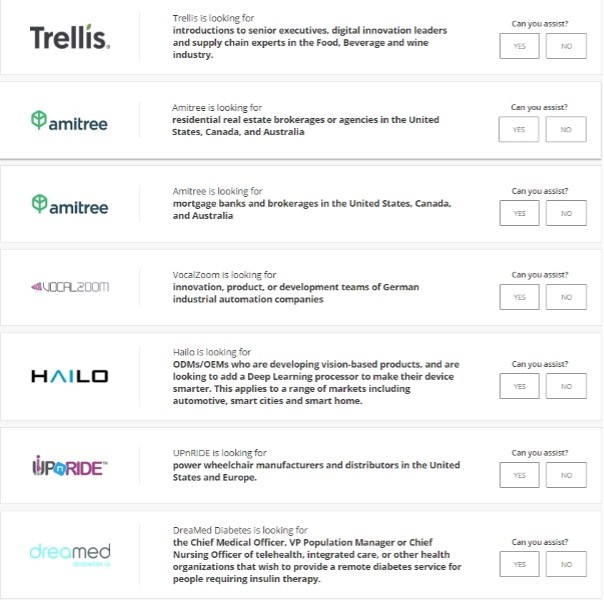 More than 3,600 High-Tech Jobs
Read the OurCrowd High-Tech Jobs Index Q2 2021 here. 
Despite the coronavirus pandemic, there are hundreds of open positions at our global portfolio companies. See some opportunities below:
Search and filter through Portfolio Jobs to find your next challenge.