OurCrowd's portfolio is heating up: Alpha Tau launches their first US cancer trial; AgTech company CropX acquires the startup CropMetrics (cloud and sensor-based tech that provides irrigation timing recommendations to farmers); and great news for Zebra Medical Vision: Ohad Arazi joins as CEO, Amnon Shashua joins as a new investor – congrats to our brilliant chairman Eyal Gura and team.
Trusona raises $20 million to bring passwordless authentication to more businesses – OurCrowd was happy to participate in the round.
Watch my interview from the SALT Abu Dhabi conference, where I was the first Israeli VC to speak publicly in the Gulf.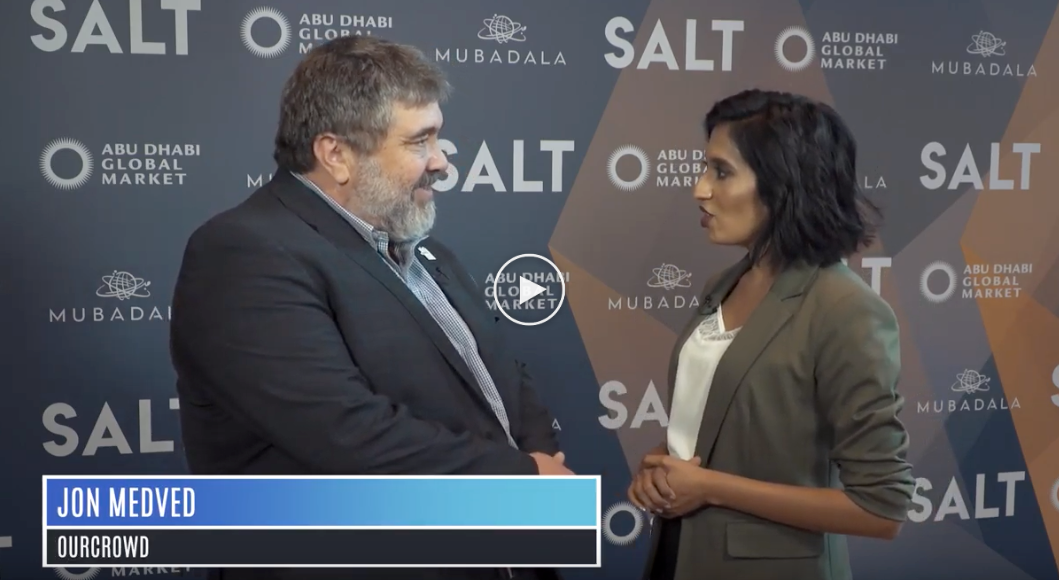 Startup Nation and beyond
Talking about growth, would you believe that Israel's exit value grew 800% in the last decade? Exits inked throughout the 2010-2019 decade amount to $111 billion. Some 138 deals totaling $21.7 billion were inked in 2019 alone. Startup nation: Israeli high-tech sector notes record 2019, outstanding decade.
Taking out life insurance, typically, is not the sort of purchasing decision that people make with any level of enthusiasm. Can Yulife breathe new life into life insurance?
Read it in CTech: Migrant Workers Are a Growth Engine for Developing Countries, Says Rewire CEO.
Top tech news this week 
News from the industry 
Stay informed: Come to OurCrowd University at the 2020 Global Investor Summit and learn all about term sheets, investment timing, valuations and the hidden economics behind venture deals. 
Post-CES, Avi Reichental makes A CASE For The Future of Mobility – featuring Nexa3D and Intuition Robotics in Forbes.
Events & more
"Away from the well-trodden conference halls of Barcelona, London, San Francisco and Las Vegas, we now have an opportunity to focus on a different zone where a new breed of software and technology services companies are increasingly coming to the fore." Great coverage in ComputerWeekly of the upcoming OurCrowd Global Investor Summit…looking forward to seeing you there! What to expect from OurCrowd Summit Israel 2020.
Participate in a unique learning opportunity which will take place during the week of the 2020 OurCrowd Global Investor Summit. The NYU Institute for Impact and Intrapreneurship, in partnership with OurCrowd, will be hosting two sessions of an executive Masterclass: Next Steps in Corporate Innovation, focusing on key concepts in innovation, impact and intrapreneurship in Israel's vibrant startup ecosystem. View the agenda and apply here.
See which OurCrowd events are taking place near you on our Events Calendar.
Looking to connect
We currently have 500+ open positions at our global portfolio companies. Here are a few of the most exciting:
Search and filter through OurTalent to find your next challenge.
---