Top investment opportunities

Startup of the Week: ByondXR's virtual retail boosts sales

SoftBank to invest $25M in OurCrowd

Opening doors in Abu Dhabi

Our latest exit: Renesas buys Celeno for $315M

BlueGreen brings clean water to half a million South Africans

Bizzabo buys TeeVid, third acquisition in five months

Cyabra raises $5.6M for fake news analysis platform

Tala raises $145M to expand services and global operations

Merck taps CytoReason for cancer drug development

ThetaRay wins startup competition in Abu Dhabi

Introductions

More than 3,500 high-tech jobs
SoftBank to invest $25M in OurCrowd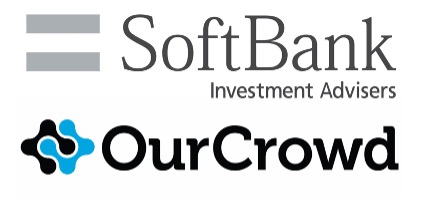 "Softbank has been investing ahead of major technology trends for over 40 years and we believe there is huge, embedded potential in the private markets ecosystem. In OurCrowd, we have an investment partner with the networks and pedigree to help promising Israeli startups to potentially emerge as international tech champions," says Yossi Cohen, head of SoftBank Investment Advisers' operations in Israel, as we announce that SoftBank Vision Fund 2 will make a $25M convertible equity investment into OurCrowd. It is the first investment Cohen has led since he joined SoftBank in July and for us it is a dream come true, as I told Hadley Gamble on CNBC's Capital Connection. Proceeds of the round will go toward the expansion of the OurCrowd platform, building its investor base and accelerating the identification of high-potential, tech-enabled private companies. OurCrowd will also enter into a strategic partnership with SoftBank Investment Advisers to consider investment opportunities via OurCrowd's platform. We will also work together to evaluate market trends in a broad variety of sectors and support geographic expansion across their respective ecosystems. We are excited to be working with SoftBank Investment Advisers, one of the world's largest technology-focused investors. As a strategic investor with a global reach and a network of market-leading technology companies, they will be a pivotal partner in helping OurCrowd realize our vision of democratizing access to venture capital. There was worldwide coverage of the deal, including TechCrunch, Wired and Forbes.
Startup of the Week:
ByondXR: Virtual retail boosts sales for global brands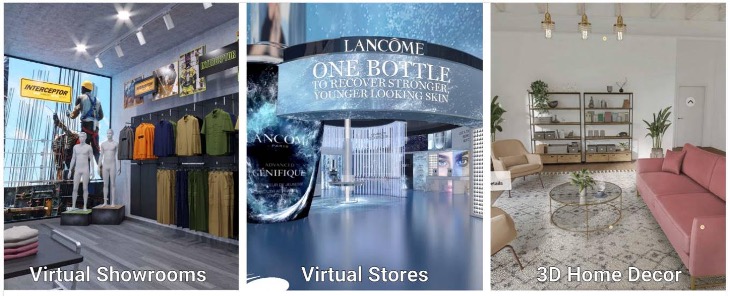 A ByondXR enables global brands to build 3-D online stores, producing a ~220% increase in subscriptions, ~400% increase in engagement time, and up to 60% increase in shopping-cart conversion. In its first year after launching the platform, ByondXR landed Target, Lancôme, and P&G as customers. Recent new customers include Estee Lauder, LIDL, Armani, Mondelez, KIEHL'S, L'Oréal, Lancer Skin Care, La Roche Posay, Caesarstone and Tilebar. The company is on track to end 2021 with ~400% YOY ARR growth. The Covid-19 pandemic accelerated an ongoing move to online shopping, which topped $4T worldwide in 2020, or more than 14% of all retail sales and is expected to grow to 23% in 2023. ByondXR helps retailers stand out in this increasingly crowded marketplace, connect with new and younger audiences through a digital brand experience that turn any business to be more sustainable and scalable. Its immersive virtual shopping platform dramatically increases engagement and sales for online stores. ByondXR is already active in 20 countries using eight languages with plans to double those numbers next year. The company has built its infrastructure in China this year and opened the first 3D stores for L'Oréal last quarter. The company is established in the US and France and has expanded to Asia and South America. ByondXR is led by Co-Founder and CEO Noam Levavi, who previously co-founded and led YCD Multimedia, the leading digital media solutions for in-store retail experiences. Join OurCrowd's investment of up to $2M in this $7M SAFE.
Opening doors in Abu Dhabi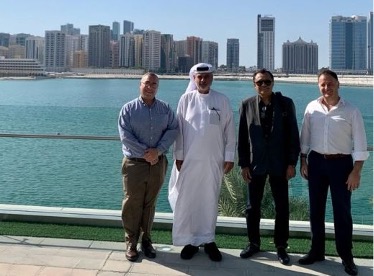 OurCrowd's COO Josh Wolff was in Abu Dhabi this week to advance our operations in the UAE and beyond with fellow Columbia University alumni Hasanat Dewan, our Chief Innovation Officer, and Dr Sabah al-Binali, our Gulf Region head. They were joined by MIT graduate Saad Shakhshir, another member of our fast-growing Gulf team.
Our latest exit: Renesas buys Celeno for $315M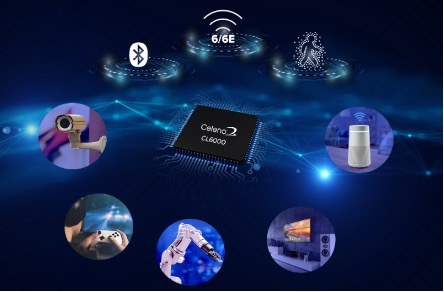 Japanese chip giant Renesas Electronics Corp. (TSE 6723) acquired our portfolio company Israeli Wi-Fi chipset solutions developer Celeno Communications in an all-cash deal for $315M including milestone payments, Globes reports. Celeno produces the industry's most compact chipset offerings for Wi-Fi 6 and 6E, delivering strong Wi-Fi network performance and increased security with low latency and low power consumption. "The addition of Celeno provides us with more advanced Wi-Fi connectivity capabilities to deliver end-to-end connectivity solutions for both clients and access points. Renesas is now strongly positioned to capitalize on the growing opportunities from the massive rise in connectivity and requirements created by today's increasingly connected world," says Hidetoshi Shibata, CEO of Renesas.
Top Tech News
BlueGreen brings clean water to half a million South Africans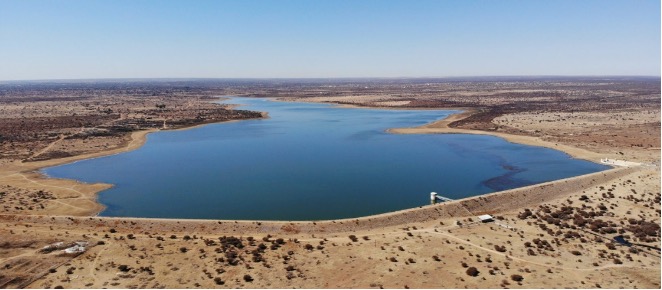 Half a million more people in South Africa's North West province now have access to clean drinking water, thanks to our portfolio company BlueGreen Water Technologies. BlueGreen cleaned up the toxic algae in the Setumo Dam, eliminating the water's bad taste and smell, the South Africa Jewish Report writes. The heavy load of blue-green algae was the result of decades of insufficiently treated sewage being released directly into the dam. The size and level of contamination had classified the dam as untreatable. "We undertook this project pro bono, knowing it was the only chance for this community to access clean drinking water and enjoy Setumo Dam as a safe water source," says Eyal Harel, CEO and Co-founder of BlueGreen.
Bizzabo buys TeeVid, third acquisition in five months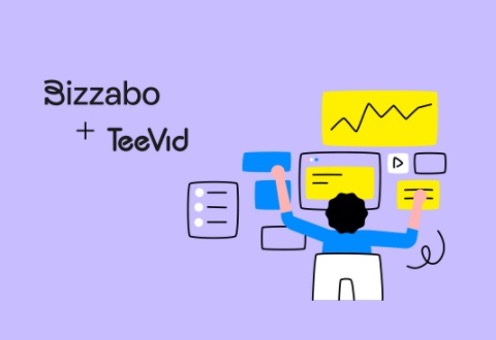 Hybrid events software pioneer and OurCrowd portfolio company Bizzabo has purchased TeeVid to expand its in-house production capabilities, Globes reports. TeeVid's expertise is producing and broadcasting video for all types of events. "Video is a crucial part of hybrid event strategies, both as a way to deliver personalized, immersive experiences as well as empowering flexibility and choice," says Eran Ben-Shushan, CEO of Bizzabo. The acquisition enables Bizzabo to introduce a new production suite which allows hybrid event organizers to seamlessly blend content and video. This is the company's third acquisition in the last five months, following its purchase of x.ai and Whalebone, which handle advanced scheduling and audience interaction.
Cyabra raises $5.6M for fake news analysis platform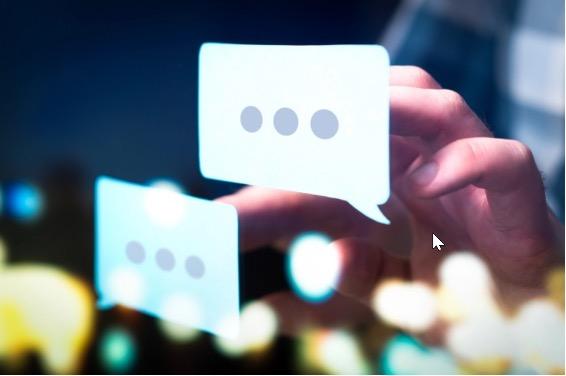 Keeping an eye on fake news is a full-time job for our social media news analysis company Cyabra. It raised $5.6M for its platform which analyzes content, detecting false information while measuring authenticity and the impact of online conversations, TechCrunch reports. "We founded Cyabra to bring authenticity to the digital realm, offering solutions to help make sense of the abundance of noise in online conversations today and uncover truths within these narratives," says CEO Dan Brahmy. The company's clients and partners include the US State Department, global advertising agency TBWA, and large financial institutions. .
Tala raises $145M to expand services and global operations

Our financial service provider Tala raised $145M to expand its app-based banking services, CNBC reports. It plans to use the funds to provide additional products and bolster operations in Kenya, the Philippines, Mexico, India and the US. "During the pandemic, we saw the need for more than credit and rolled out products beyond credit, highlighting the account experience that we're now excited to go accelerate," says Shivani Siroya, Tala's Founder and CEO. The company has lent more than $1B to over 4 million customers and raised more than $350M from investors including PayPal Ventures, GV and Revolution Growth.
Merck taps CytoReason for cancer drug development

Our biotech portfolio company CytoReason is collaborating with German pharmaceutical giant Merck to help develop one of its cancer drugs, Fierce Biotech reports. CytoReason will use its AI-driven models of diseases and the human immune system to analyze data on the drug, gathered from hundreds of patients. "This collaboration might help identify which type of tumor the drug will be most effective for and has the potential to save the lives of millions who suffer from cancer," says David Harel, CEO and Co-founder of CytoReason. The company is now working with six of the world's top ten pharma companies including Pfizer, Summit Pharmaceuticals International and Ferring Pharmaceuticals.
ThetaRay wins startup competition in Abu Dhabi

Our fintech innovator ThetaRay took first place in Abu Dhabi's "The Search: Israel" startup competition for its AI-powered technology that detects financial crime. ThetaRay taps big data to uncover irregularities, focusing on international payments. "Winning this competition reinforces the value ThetaRay brings to bankers and financial companies that need a trusted solution to enable them to handle cross-border transactions reliably and securely," says CEO Mark Gazit. The company will now compete against businesses from around the world in Abu Dhabi's Global Fintech Search competition in November.
Introductions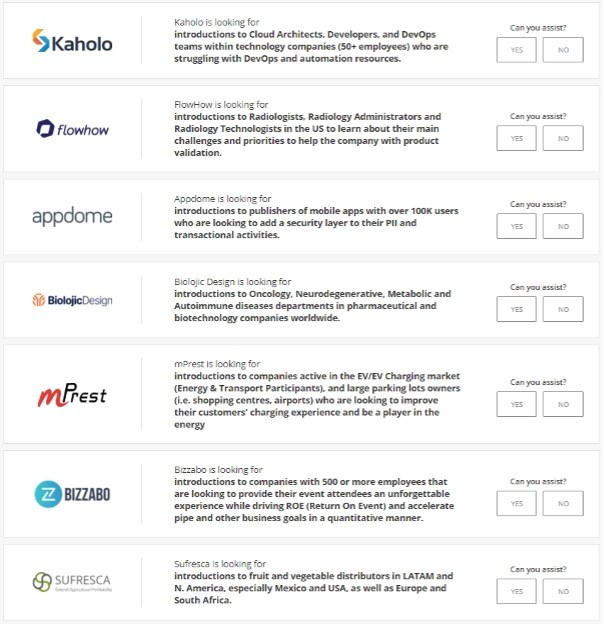 Your portfolio gets stronger when the OurCrowd network gets involved. Visit our Introductions page to see which of our companies are looking for connections that you may be able to help with.

More than 3,500 High-Tech Jobs
Read the OurCrowd High-Tech Jobs Index Q2 2021 here. 
Despite the coronavirus pandemic, there are hundreds of open positions at our global portfolio companies. See some opportunities below:
Search and filter through Portfolio Jobs to find your next challenge.