Good news for the Jerusalem tech ecosystem, ranked as 8th best for life science startups, a great start for a global city ranking! IPO news: Israeli startup Fiverr files to go public. Why are Singapore banks and businesses working with AI startups? Read up on Israeli tech's Singapore connection, featuring OurCrowd. Big news for Israel's mobility sector as autonomous vehicle startup Foretellix partners with software company Metamoto, Ford will open an innovation center, and we are less than a month away from EcoMotion week – see more details and a discount code below.
Startup Nation and beyond
Ford to open an innovation center in Israel, bringing delegation to scout for tech in artificial intelligence, autonomous driving, and cybersecurity.
Mossad expands scope of investment arm, "calling on startups from fintech, robotics, data sciences and big data, among others, to apply for funding".
Check out this interview where I share perspectives on the Israeli tech scene and secrets to OurCrowd's success.

Top tech news this week
News from the Industry 
Class is In Session: Daniel Kahneman's Lesson on the Art & Science of Decision-making (OurCrowd)
2019: Fastest Growing Companies in Silicon Valley (Growjo)
Saving lives without spilling medical secrets: How can AI do it? (MIT Technology Review)
The latest from OurCrowd
Less than a month till EcoMotion Week! Check out 130 startups exhibiting, 4 workshops for you to apply to, speakers from all over the world and more opportunities for everyone doing business & innovation in smart mobility. Register here and get 30% off when entering the code EcoOurCrowd30. If you're an MNC in the mobility space, reach out to us for an invite to our Ecomotion Week Mobility Networking Breakfast, featuring networking and curated B2B meetings.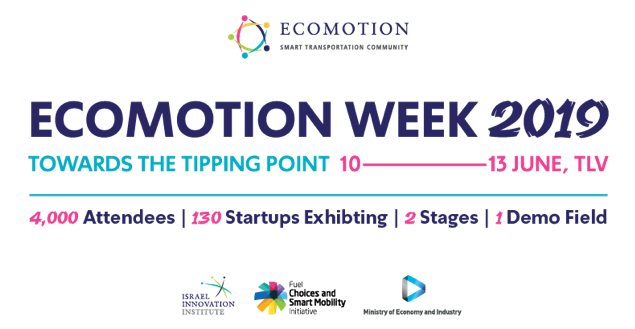 See which OurCrowd events are taking place near you on our Events Calendar.
Looking to connect
We currently have 500+ open positions at our global portfolio companies. Here are a few of the most exciting:
To search, filter, and apply head to OurTalent here.
---