Writing a blog entry the week following Google's acquisition of Waze, one of the largest high-tech acquisitions in Israel's history, reaffirms why I decided to spend my summer internship working at OurCrowd.  You may have already read about my fellow interns' collective experiences and personal stories (Amy Sheng & Nikolaus Lawitschka).  My name is Andrew Hammer, and my path to OurCrowd's summer internship diverges from that of my peers.
The lure of Israel
I grew up in a New York suburb and, from a young age, was instilled with a strong sense of Zionism and Jewish pride.  After graduating high school, I spent a year and a half studying in Jerusalem.  The non-Israeli students hailed from all parts of North America and Europe.  But even as self-centered 18-year olds, we were mesmerized by our Israeli classmates.  What is it like to have friends who divide their time between studies and army service?  How does it feel to share a meal with a table full of students each of whom are being shipped off to different army units?  While in school, I met many Israeli families and learned to appreciate why Israelis are referred to as Sabras – a fruit that has a very thick skin but a sweet and soft interior.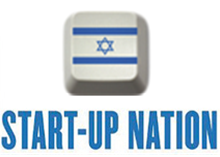 In deciding where to do my first summer internship, I recalled a lecture from Michael Eisenberg, an Israeli venture capitalist, who discussed the importance of helping Israel grow and thrive in today's economy.  His message resonated with me and is one reason I chose to intern at OurCrowd.  Having exposure to companies who are on the front lines of Israel's growth in high-tech and other sectors has been an exciting opportunity.  Getting a front row seat to witness the "chutzpah" that has made Israel the very successful "Start-up Nation" has been invaluable.
Interning at OurCrowd
During my time at OurCrowd, I have learned a significant amount about venture capitalism and startup scenes more generally.  I have had discussions with entrepreneurs who appear to embody the characteristics that will bring Israel into the next stage of startup development.  I have been surrounded by hard-working individuals, who have given me the opportunity to learn how deals are put together and why some companies succeed while others fail.
3 things I learned from 3 weeks at OurCrowd:
1. Valuation is a fine balance of past performance, current traction and future projections and outlook
Sitting in on meetings alongside the OurCrowd dealflow team as they reviewed potential investments exposed me to a wide variety of deals spanning different growth stages.  Witnessing the interaction between entrepreneurs and venture capitalists has taught me about the intricacies of deal making, which usually include a combination of interpersonal skills, knowledge of the industry and a background in business.   I noticed that questions such as "Has the valuation of your most recent round changed? If so why?" and "What is your burn rate of your company since your last round?" were frequently raised and the entrepreneurs' answers were a good indication as to whether or not the startup had a good perception of its valuation.
2. Some of the best angels in the Israeli investor scene are former and current entrepreneurs
Israel has produced a remarkable number of successful startups and entrepreneurs in the past two decades.  Mapping out the Israeli angel and startup scene gave me a sense of just how many of these entrepreneurs were able to duplicate their success – whether with a second, third or even fourth startup (for example, godfather of Israel's hi-tech industry Yossi Vardi and four-time entrepreneur Yaron Galai) or with a successful investment in a different Israeli venture.  It is also interesting to observe how much Israelis give back to their own economy. One particular example of this is Uri Levine, the founder of Waze, who has invested in a number of Israeli based startups. Mr. Levine's mindset has transformed from growing his own company to taking the skills he has acquired, and applying them to new up-and-coming projects. The aforementioned examples indicate why Israel has the 2nd-largest number of high-tech startups per capita in the world (after the US). Startups have now become so crucial to the Israeli economy, that one half of all Israeli exports hail from high-tech startups.
3. A good idea isn't enough
Ourcrowd's early screening process includes, among many other things, researching the startup's business plan, financial statements and the product/service itself. Experiencing the screening process marks the first time that I have seen the relevance of my finance education as it is implemented in this specific field.  I have learned that even though startups in different sectors have very different financial structures and margins, there is one rule that applies across the board to any startup looking for VC investment – an idea is only as attractive as the numbers and business behind it. Entrepreneurs might come to VCs with amazing insights into a certain industry, but leave empty-handed because of their lack of financial knowledge or research.
Interning with OurCrowd and getting a peek at the 'behind the scenes' of the happenings in the Startup Nation has been an amazing experience. Every day brings new opportunities to learn more and I am looking forward to gaining and absorbing as much as I can from my surroundings in the following weeks concluding my internship.
[xyz-ihs snippet="AndrewHammer"]