Startup of the Week: Shield
Backing Israel's $375M bet on quantum
Space: The new frontier for improved crop harvest
SaNOtize anti-Covid spray starts production in Israel
Ravin raises $15M and partners with KAR Global
BlueGreen steps up to save South Africa's drinking water
InSightec in clinical trial for brain cancer therapy
Innoviz brings auto giants closer to self-driving cars
Startup of the Week:
Shield: Vital RegTech for financial institutions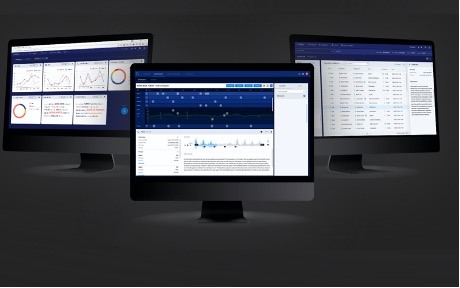 Banks worldwide paid more than $15B in fines in 2020 for breaching financial regulations. "But these regulatory fines – they're an enormous driver for banks," Ellison Anne Williams, CEO and founder of Enveil, tells FinTech Futures. "The reputational damage that can come from a fine is significant. In some cases, it can wipe out shareholder value," says Rachel Woolley, global director of Financial Crime at Fenergo. One of those fines was an enormous $4.5M demand issued to Citigroup by a US regulator related to the deletion of 2.77 million audio files that included trader conversation recordings. The new frontier in regulatory compliance is monitoring employee communications, which remains an unsolved problem for financial institutions. "20% of operational costs for banks are dedicated to compliance today," says Shiran Weitzman, CEO and co-founder of Shield, an Israel-based startup with a platform that helps financial companies adhere to the stringent rules related to communications and enables them to detect fraud and other nefarious behavior. Shield enables top-tier European banks and other leading financial institutions to automate their communications compliance with the company's AI-powered platform. It uses behavioral analytics to monitor communications and detect employee conduct, fraud and market abuse, helping to enforce compliance in a shifting regulatory environment and a $75B market. Shield partners with TeleMessage to capture and store mobile and WhatsApp messaging. The company has fast-growing revenues and a strong pipeline of top-tier clients. Weitzman, a NICE Systems veteran, led Shield to these impressive milestones without any external investment – until now.
Backing Israel's $375M bet on quantum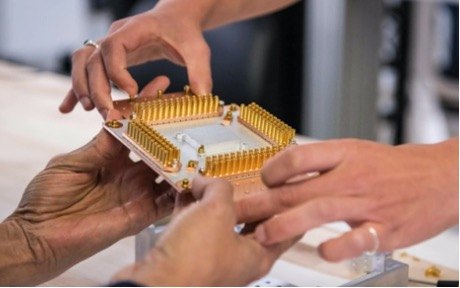 I thought we might make an investment once a year in quantum computing, but we've now made three investments in about six months, adding to a growing quantum portfolio that includes Classiq Technologies, Entangled Networks and QuantLR. Over the next 12 to 18 months, I expect that dozens of Israeli quantum startups will be coming to market or will be trying to raise money as the government embarks on a $375M national initiative to invest in quantum technology. We won't all have a quantum computer in our home anytime soon, but what is happening in quantum reminds me of the infancy of the era of computing when people like Bill Gates were working on DOS, as I told Sharon Wrobel at The Algemeiner. I am positively surprised at the momentum that we are seeing in this area and expect to see some exciting opportunities.
Space: The new frontier for improved crop harvest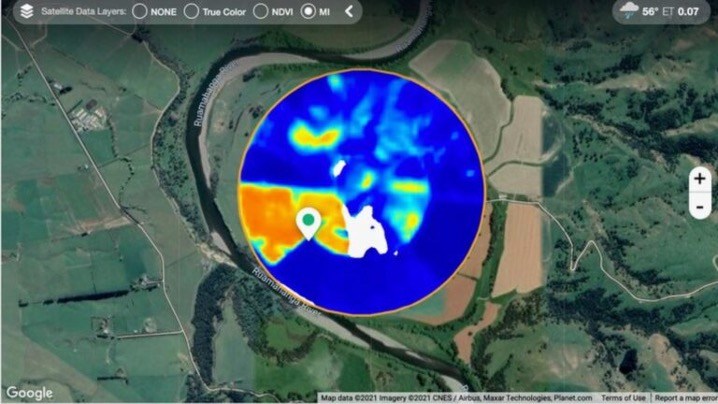 NASA Harvest, the food security and agriculture program of the US space agency, has teamed up with OurCrowd portfolio company CropX, a global leader in soil analytics for agriculture, to give NASA Harvest unprecedented soil insights for its global agricultural monitoring efforts. NASA Harvest and CropX will provide farmers and industry experts with the data and information they need to improve farming sustainability by conserving resources and improving crop yields, furthering NASA Harvest's mission to improve food security and advance sustainable agriculture and productivity while preserving natural resources worldwide through the use of satellite data. "We are in a constant race to produce and supply enough food in order to feed a rapidly growing global population, with finite land and natural resources. NASA Harvest is dedicated to collaborating with top innovators to make the best possible use of our agricultural land; CropX unites our space-led vision with on-farm intelligence and results," says Inbal Becker-Reshef, program director of NASA Harvest. "CropX offers the advanced tools and global farm footprint needed to understand and improve soil health and water quality tied to farming ecosystems around the world. Paired with satellite data, this provides the opportunity to scale these insights in support of farmer productivity and more effective use of available resources."
SaNOtize anti-Covid spray starts production in Israel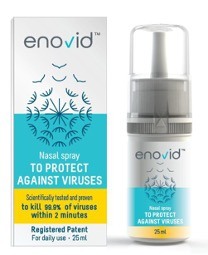 Israel has given interim approval for the sale of the anti-Covid nasal spray developed by OurCrowd portfolio company SaNOtize. Following successful clinical trials in the UK, where the nitric oxide-based formula was shown to be effective in killing the coronavirus that causes Covid-19, the company has begun manufacturing the nasal spray in Israel under the brand name Enovid, and plans to start retail sales by the summer. "The product we have developed, which kills viruses in the upper nasal pathways, will be delivered via a nasal spray bottle that contains a month's supply for an individual," said Dr. Gilly Regev, the Israeli CEO and co-founder of SaNOtize. "We look forward to updating the public with details on when Enovid will hit store shelves."
Top Tech News
Ravin raises $15M and partners with KAR Global
KAR Auction Services, based in Indiana, which operates digital marketplaces for wholesale used vehicles, is partnering with OurCrowd portfolio company Ravin AI, which carries out vehicle inspections using CCTV and mobile technology powered by artificial intelligence. KAR led Ravin's $15M Series A round, Globes reports. KAR's strategic investment and North American commercial partnership with Ravin will enhance KAR's data-driven digital capabilities, says Peter Kelly, president of KAR Global. "Ravin AI has developed the most powerful and progressive computer vision, deep learning, and self-inspection solutions on the market. These tools will accelerate and enhance the vehicle inspection process, helping our customers make smarter, more informed selling and buying decisions and achieve better outcomes," Kelly says. 
BlueGreen steps up to save South Africa's drinking water
OurCrowd portfolio company BlueGreen Water Technologies has started treating Setumo Dam on the Molopo River in South Africa, where more than 60% of freshwater lakes are threatened by toxic algal blooms that make the water unusable, CTech reports. BlueGreen uses satellite imagery and local data to identify and surgically treat algal hotspots. Its Lake Guard solution is expected to provide a lifeline for the Setumo Dam, where drinking water has been severely impacted due to years of uninterrupted algal growth in the area. It is the second time the Israeli company has worked on freshwater supplies in South Africa following its first deployment last year at Roodeplaat Dam, Pretoria. CEO Eyal Harel told the South African Jewish Report that Setumo Dam was in much worse shape. "It's first and foremost a drinking water source," he said. "It's in a rural area that borders Botswana, and the communities are about as poor as it gets. So it's our small way of helping." 
InSightec in clinical trial for brain cancer therapy
The first patient has been dosed in a first-in-human clinical trial of sonodynamic therapy at the Ivy Brain Tumor Center at Barrow Neurological Institute in Phoenix, Arizona. The landmark study has the potential to bring a new noninvasive treatment option for patients with recurrent high-grade glioma, the center said. The noninvasive drug-device combination was developed by SonALAsense in collaboration with OurCrowd portfolio company InSightec. "The potential value of an effective, noninvasive treatment option for patients with glioblastoma cannot be overstated," says Nader Sanai, MD, Director of the Ivy Brain Tumor Center. "We are uniquely positioned to rapidly assess the safety and biological impact of this groundbreaking new strategy. In my career, I have never seen an approach quite like it."
Innoviz brings auto giants closer to self-driving cars
OurCrowd portfolio company Innoviz Technologies, a provider of high-performance, solid-state LiDAR sensors and perception software, has released its highly anticipated Automotive Perception Platform – InnovizAPP for the automotive industry. The advanced perception platform, which includes automotive-grade hardware and software that enable autonomous vehicles (AVs) to identify and classify objects. Innoviz is already shipping InnovizAPP to selected automaker giants, helping them accelerate timelines for consumer AV programs globally, the company says in a press release. "InnovizAPP is a true technology breakthrough, offering an adaptable automotive-grade chip and platform that can be incorporated into existing vehicles," says Innoviz CEO and co-founder Omer Keilaf. "We developed it in response to requests from major automakers, and our customers in Asia, Europe, and North America are already optimizing their AV programs with this platform, which is rapidly becoming the gold standard for customer validation." The company announced in December that it will list on Nasdaq through a SPAC.
Introductions
Your portfolio gets stronger when the OurCrowd network gets involved. Visit our Introductions page to see which of our companies are looking for connections that you may be able to help with.

1,000 High-Tech Jobs
Read the OurCrowd Quarterly Jobs Index here.
Despite the coronavirus pandemic, there are hundreds of open positions at our global portfolio companies. See some opportunities below:

Search and filter through Portfolio Jobs to find your next challenge.