If you follow tech news, you know that this year many in the industry are betting on India. The country is no longer synonymous with outsourcing and R&D, but with entrepreneurship, especially out of Bangalore, a city that boasts more than 1700 startups according to AngelList. Private equity, VCs, and hedge funds are all laser-focused on what's now considered the third largest technology startup ecosystem in the world.
But why India?
Thanks to a booming population with a burgeoning middle class, domestic consumerism is on the rise. India's young talent  — optimistic, resourceful and motivated, some even dropping out of business school to start their own companies — account for many of the new tech startups sprouting up in the last seven years. While India's startup scene may be flourishing and evolving, however, it isn't new. In Harvard Business Review, serial entrepreneur and global virtual incubator founder Sramana Mitra, says India has "done well in the last twenty odd years to build its technology industry through services. Today we're seeing a maturing of the industry."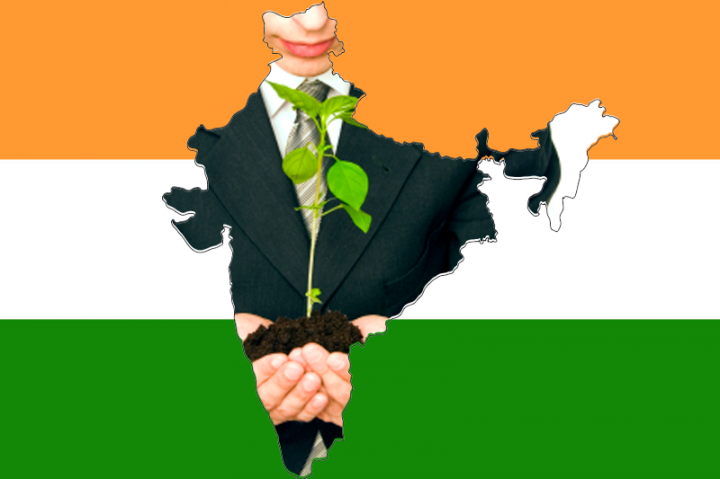 From the commercialization of agriculture advancements to cutting edge developments in healthcare to the monetization of big data, it's true that India is not in its infant stage of innovation culture. For more than a decade now, government incubator programs, science and technology parks, and private accelerators in the country have been offering funding, workspace, and mentoring to young tech companies, as a way to boost the economy. These programs also offer critical networking opportunities in a country where businesses are often built off of personal connections.
In recent years, however, India's startups have been attracting significant rounds of external attention and, more important, capital. Internet companies, in particular, are trending, with a focus on e-commerce, as well as "habit-forming companies," such as hyper-local delivery firms, urban transportation, wellness-track apps, and any other on-demand services that encourage frequent use and enable an improved lifestyle.
India's strong sense of community and need for a pooling of resources propels this internet-driven sharing economy. Only 5% of the population owns cars, for instance, compared to 70% in West which contributes in part to the success of companies like Ola Cabs, one of India's most well-known "unicorns."  Invigorated by this thriving sharing economy and by the visible success of their predecessors, more young Indians see self-employment as a real possibility and feel confident and passionate enough to start their own businesses. It's obvious, though, that above everything else, mobile proliferation and rapid internet penetration in the country enable this growth, as companies leverage mobile technology as a means both to reach customers and pool physical and human resources in their new enterprises.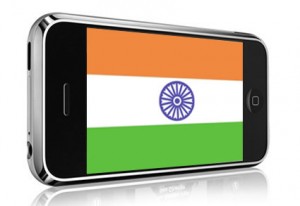 Earlier this year, famed technology investor Mary Meeker compared India's internet penetration pattern of the last year with that of China in 2008 and the U.S. in 1996, signaling a transformation. India is the fastest growing country in the number of internet users, with projections indicating the current 350 million users rising to 500 million by 2017 (including 314 million mobile internet users). India already has the 3rd largest smartphone market in the world with plenty of room to grow given its still relatively low 20% internet penetration (compared to 87% in the US). The growing number of young, mobile consumers living in urban areas has driven Indian e-commerce to more than double every year for the past six years.
Indeed, the industry is maturing. Following these trends of hyper-growth, venture capital investments in India have hit a record high of $1.44 billion so far this year, surpassing the $1.17 billion for the whole of 2014. This doesn't include the intensifying M&A activity. According to software industry body Nascomm, there have been more than 65 mergers and acquisitions this year, worth close to $800 million. The most high-profile of which, says GeekTime, include the $400 million acquisition of Freecharge by Snapdeal, $200 million acquisition of TaxiForSure by Ola, and Twitter's acquisition of ZipDial for an undisclosed amount.  There was also a $40 million acquisition in the mobile health sector of Qikwell by Practo.
Finally, with projections indicating the number of startups in India to reach 11,500 by 2020, one can understand why so many are looking to the East for tech trends and disruptive innovation, and why many are choosing to invest there, as well.
To find out more about India-based startups, technologies, and other investment opportunities on our platform, contact our Investor Relations team or visit our website.
[xyz-ihs snippet="AngelCourseCTA"]