Food scarcity is a real fear. We must produce more food in the next four decades than we have in all of the last 8,000 years of agriculture combined, according to the World Wildlife Fund. Not only that, but this must be done under increasing strains of dwindling land and water resources in addition to challenges posed by climate change and energy needs.
This is a great test for mankind, but also a great opportunity for the growing agricultural technology sector. In fact, the twin unprecedented challenges of increasing food supply and reducing resources used for agriculture are the main forces driving innovation and investment in the sector.
Opportunities for investment and growth
The global agricultural sector itself produces about $120 billion in annual revenues, and farm assets total about $2 trillion, according to recent data, making it one of the biggest components of the world economy. It was not until recently that innovation in this field began attracting the attention of venture capitalists and tech industry investors.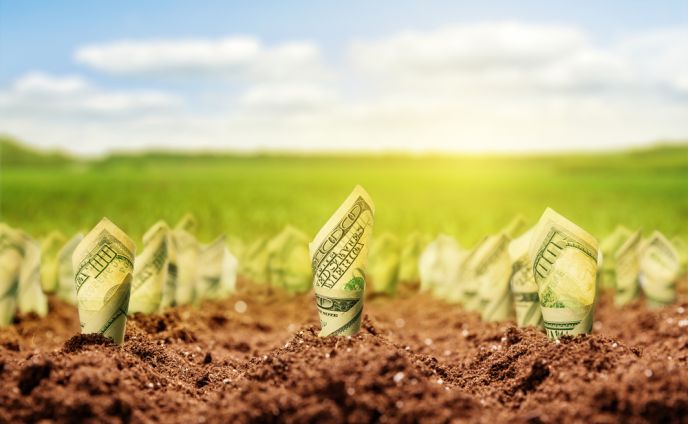 A turning point came in 2013 when agrochemical giant Monsanto acquired Climate Corporation for nearly $1 billion. Founded by a team of Silicon Valley software engineers in 2006, Climate Corporation produces a technology platform analyzing weather, agronomic data and other information to help farmers maximize crop yields.
Monsanto's purchase of this AgTech startup just as it was reaching unicorn-status was part of a larger shift in 2013, a year when investment in AgTech jumped 75% to $860 million as the industry exploded with precision farming companies joining the more traditional seed genetics and biotechnology pursuits that once defined the sector. In 2014, AgTech investments grew to $2.36 billion, with 264 deals and 271 unique investors. In just the first half of 2015, investments in the sector totaled $2 billion, according to an AgFunder report. This makes investment in the emerging AgTech sector larger than that in the often-talked about Fintech and Cleantech sectors, which each drew about $2 billion in investment in 2014.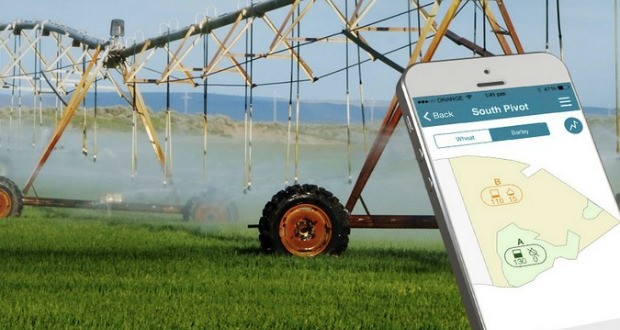 One of the ag-analytics companies born in that turning-point year of 2013 was CropX, headquartered in Tel Aviv, with additional offices in San Francisco. In the fertile environment of investors piling money into solutions to increase food production, CropX is developing integrated systems to boost agricultural yield while reducing water use. CropX's cloud-based software works alongside wireless sensors out in the fields to produce data about irrigation. The system then automatically applies the right amount of water in each area, eliminating waste but making sure plants get what they need.
Among investors in CropX is Farm2050, a collective founded by Google chairman Eric Schmidt's Innovation Endeavors to invest in AgTech.
The changing climate
So just what happened to bring attention from companies like Google and big name tech VCs to farming, an industry seen as traditional as they come? The answer includes a few factors but basically comes down to a conflation of demographic trends combined with new hardware and cloud-computing developments that freed data analysis from the desktop computer.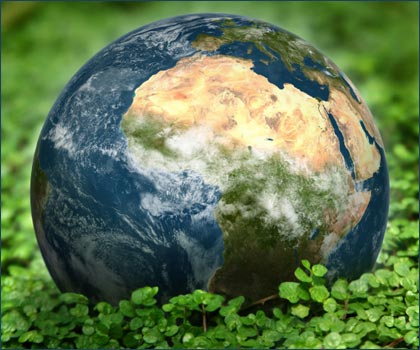 Global population continues to grow, but with this also comes the increase of the middle class, which is expected to double in size by 2030. The growth of the middle class means more people have more money to spend on food. This means that crop production will need to double by 2050, according to research. Meanwhile, at the same time, farmers are facing a resources crunch, with access to land and water not growing at nearly the same rate as demand for increased food production. Meanwhile, with the recent rapid development of internet-connected sensors and cloud-based data analysis systems, the tech industry has begun to realize that solutions can be developed to help farmers produce more crops with fewer resources. So entrepreneurs have formed numerous startups to help maximize efficiency in agriculture.
"Agriculture has been really underserved," Dror Berman, managing director of Innovation Endeavors told TechCrunch. "You can build a ton of technology companies here that really matter."
Seeding Israeli AgTech

CropX is bringing solutions that matter deeply to the future of agriculture and, ultimately, the survival of humanity.  Farmers all over the world can now order sensors from CropX, which generally arrive in the mail in just a few days.  With the help of a GPS-enabled smartphone app, farmers can place the sensors in the soil of their fields themselves.  They then use the app or their computer's web browser to check how saturated each area of the field is, and can adjust irrigation systems as needed. The system immediately puts farmers on their way to saving water, a key to increasing agricultural yields in a sustainable way to meet the growing needs of humanity.
To find out more about AgTech investment opportunities on our platform, contact our Investor Relations team or visit our website.
____________
Special thanks to OurCrowd's Audrey Jacobs for contributing to this piece.
[xyz-ihs snippet="Summit-2016-CTA"]